Numbers and optimism are up as Dick Roll and Lehman Catholic seek to rebound from Covid and a 3-3 season in the new Three Rivers Conference.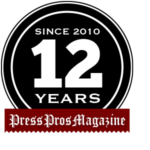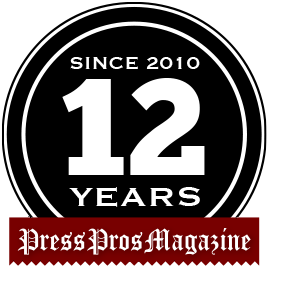 Sidney, OH –  The last time we saw Lehman Catholic in competition was in 2018 and their season finale playoff loss to Fort Loramie.  Quarterback Matt Gilardi walked with a limp from all the shots he took that night, and Lehman, after a 7-3 regular season limped to a disappointing lopsided 35-0 loss to the Redskins.
2019 was an even harder season as roster numbers dropped to twenty one players, but somehow the Cavaliers came within a game of .500 with a 4-6 record in the Northwest Central Conference.  "That was tough,"  Cavs coach Dick Roll said at the time.  "But our kids continued to compete.  I was proud of that."
In 2020, the roster was again limited, and Covid limited their season to a 3-3 mark, and a hard-fought playoff loss to Southeastern, 21-19.
Of more concern, speculation as to enrollment numbers at Lehman and the school's ability to thrive, with or without football.  Roll, his team, and Lehman was in need of a breath of air and a run of fresh luck.
That came with the announcement of a new conference affiliation as a member of the revived Three Rivers Conference, along with Covington, Bethel, Miami East, Milton Union, Troy Christian, Northridge, and Riverside.
And when we saw them this week as participants in Arcanum's annual July 7-on-7 scrimmage with Tri-County North, Brookville, and Ansonia, the roster had taken on a new look, as well.  More kids, some big kids, and some young, but skilled kids.  Roll was again in his element, teaching, correcting, counseling, and consoling a group that looks capable of restoring at some point the swagger for which Lehman football is known.
"We'll have about 35 to 38 kids,"  said Roll, one of the true easy-to-like personalities in small-school football.  "We had some better classes come along, and I've been beating the bushes to get kids out.  We'll hold our own."
No one ever doubted that a Dick Roll team would hold their own, even in that despondent 2019 year when it was hard to play and impossible to practice with at one point 19 healthy bodies.  Simply put, there were more questions than answers as to the future of Lehman football.  You can't play without players.
But optimism is the word for the present.  With Matt Gilardi under center and throwing the football around the field the Cavs were always a threat.  And with a Gilardi prototype at quarterback now in sophomore Donovan O'Leary, and some equally young skill players that can catch the ball and run with it like wide receiver Seth Knapke, all Dick Roll needs is time, patience, and the repetitions necessary to make it work.
Entering his 16th season at Lehman, Roll has always been long on patience and his forbearing has paid off.  He's won just one opening night game at Lehman, but still can claim having won 66.4% of his games since taking the Cavaliers' job in 2006 (97-49).  An excellent teacher of the run game and offensive linemen, he's adjusted nicely to the cultural of spreading the field and throwing the football to as a means of utilizing athletes in space.  And….
"I like the hitting part of football,"  Roll will tell you with a wry smile.
Regardless of how many he has, his players have always bought in, which leaves plenty of reason for optimism in 2021 – new blood, new league, and an energized coach ready to teach and compete.
"The new league is really good for us,"  he says.  "We're going to benefit from good competition, and our longest trip is only going to be 38 minutes.  That means our crowds are going to be better, and there will be more enthusiasm."
Better competition has always been a limiting factor in terms of respect for Lehman football during their tenure in the NWCC, and a steady diet of struggling football teams like Waynesfield-Goshen, Upper Scioto, Elgin, Ridgemont, and Lima Perry.
"It's important part of our future and the competition is going to be much better with teams like Covington, Milton, and Miami East,"  he says.  "But you know towards the end the NWCC was starting to catch up.  The football got better.  Not that we're running away [from that], we're running to a better situation for us.  The travel is a huge thing, maybe the biggest thing."
But Roll is not prone to excuses, be it travel, limited roster, or bigger and better opponents.  With a history of physical football dating back to the Bob Heil days, a date with Lehman has always been an interesting prospect for opposing teams.  Simply, travel pales in comparison to having enough bodies with which to practice – to prepare – and play with available substitutes, and depth, at hand.
"It's better this year,"  he smiles.  "We've had some better classes and some kids that are buying into football.  I'm happy about that.
"Athletically, I think we're better than we were last year.  We've got some real nice young athletes, Donovan (O'Leary) is going to have a better year, and yes…we have some skilled players.  Things are looking up, and we're holding our own right now at Lehman in terms of enrollment, and in the future we look for things to go up."
Football has been his life, and at 65 Roll still looks like a guy that could roll out of bed in the morning and start coaching from a cold start.  He brought one assistant with him to Thursday's scrimmage, offensive coach Bill Zimmerman, leaving Roll to teach his young players how to do when you don't know how to do.  He's hands on, and we did mention patient?  He rarely raises his voice.
"I'm not yelling at you,"  he told a young defensive back.  "I just want you to understand.  You did make a mistake, and that's fine.  But now you know."
When we wrote a feature on him two years ago (The Miracle Maker, November 2019), we noted his 30 years at Plymouth High School as teacher and coach and the inevitable fact of at some point enough is enough.  Roll didn't see it that way.
"If you're asking me if I'm coming back next year,"  he corrected, "Yes, I'll be back.  There's no end in sight."
When we asked him again this week he still had that note of excitement about another year, another team, and another season…and a new bush hat to keep the sun off his head.
"This has been good for me.  I'm excited,"  he assured.
But pausing, he added, "But the end is in sight."
He left with that, not tipping his hand.  He had a young team to teach how to play Lehman football.  And the good news there is…no end in sight, either!