Even if you deem the NBA unwatchable or irrelevant, there was an enduring moment that arose in the aftermath of the Finals that rang true for professional basketball and far beyond. Yes, all the way to the high school ranks in the State of Ohio.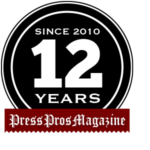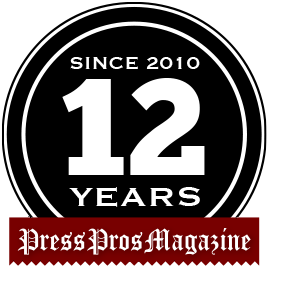 Here's a riddle for you:
When is one more than two and every bit the equal of four?
The answer is easy if you were watching the post-game celebration of the Milwaukee Bucks' NBA championship late Tuesday night.
Bucks star Giannis Antetokounmpo reflected on winning the first title of his career in his eighth season, all with a franchise that was inconsequential until and even long after he arrived.
"I just couldn't leave," Antetokounmpo said. "There was a job that had to be finished."
That's how Antetokounmpo's one NBA championship is more than Kevin Durant's two and every bit the equal of LeBron James' four.
Because doing something the right way, the honorable way, the hard way is always better than doing it the wrong way, the cowardly way or the easy way.
That lesson applies everywhere, not just in the NBA, not just in professional athletics and not just in sports.
It holds in business, in relationships and everywhere in life.
The principle of sowing and reaping never wanes. You reap what you sow, more than you sow, later than you sow.
That's why kids all over the staging.pressprosmagazine.com coverage area are demanding more of themselves right now than their bodies feel like giving. The comfort and leisure of summer's final month is being sacrificed on the altar of effort in search of an achievement that won't be awarded until fall's last vestige yields to winter's arrival.
That's when they'll present the trophy.
But the championship will be won now.
At Marion Local, Coldwater, Versailles, St. Henry, Fort Loramie, Piqua, Troy and throughout the Miami Valley and Central Ohio, the shortcuts that entice entitled superstars like Durant and LeBron aren't as readily available.
The high school kids can't hop from team-to-team in search of a star-studded roster with a more alluring sheen than the one in the rear-view mirror.
Durant, remember, abandoned an Oklahoma City franchise that led the Golden State Warriors 3-1 in the 2016 Western Conference finals to join Steph Curry, Klay Thompson and Draymond Green and win the next two NBA titles.
Both those championships came against James and the Cleveland Cavaliers, who had overcome a 3-1 deficit against Golden State to win the 2016 championship that prompted Green to phone Durant from the parking lot after Game 7 to beg him to come to the Bay area.
That 2016 win was James' third title, but only his first authentic one, coming on the heels of two crowns in four years after he jumped aboard the Miami Heat roster with Dwyane Wade and Chris Bosh.
Frustrated with losing, James once again pressed the Easy Button after the 2018 NBA finals and left Cleveland for Los Angeles, where he last season won his fourth championship by teaming with Anthony Davis in a COVID-shortened season.
Antetokounmpo had that same option after last season, when the Bucks lost in the Eastern Conference semifinals the year after losing in the Eastern Conference finals.
He could have bailed, seeking a better supporting cast elsewhere, one that would alleviate the burden to lift his team above all obstacles.
After all, the Bucks were seemingly getting farther from a title, not closer.
Instead, Antetokounmpo signed a maximum contract extension to stay in Milwaukee.
"Coming back, I was like, 'This is my city,' " he said, cradling the NBA championship trophy in one arm and the Finals MVP trophy in the other. "They trust me. They believe in us….obviously, I wanted to get the job done. That's my stubborn side. It's easy to go somewhere and go win a championship with somebody else. It's easy.
"I could go to a super team and just do my part and win a championship. But this is the hard way to do it. And this is the way to do it. And we did it."
Antetokounmpo pounded the dais for emphasis as he spoke.
That's fitting, because his point is pound-the-table important.
Somewhere in Durant's and James' and lots of other superstars' ascent up the ladder, they either forgot or never learned the truth that earning something is far more meaningful than having it handed to them.
The rewards aren't just in the realization of the ultimate goal, but also in the pursuit.
In her book, "Grit: The Power of Passion and Perseverance," author Angela Duckworth details, The Hard Thing Rule.
It requires each member of her family to choose a pursuit that takes consistent practice to improve. They cannot abandon the endeavor they select before a prescribed time period, and they must replace their hard thing with another if they eventually give up.
But there's no quitting a team before season's end or bailing on learning an instrument or skill before every lesson is taken.
Weathering the inevitable frustration, pushing through the barriers and purposefully pursuing excellence ingrains determination, dedication and discipline.
We know where that led Giannis Antetokounmpo.
We'll see where it leads our teams this fall.
Bruce Hooley is a former sports editor of the Troy Daily News. He hosts the We Tackle Life podcast on iTunes and GooglePlay and The Bruce Hooley Show 5-7 p.m. Monday-Friday on 989 The Answer (www.989theanswer.com).