Five years ago St. Henry native and former NFL All-Pro Jeff Hartings said he had a calling to become a high school head coach.  That calling is amounting to more than just a football program at Worthington Christian.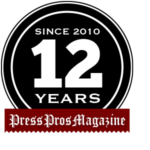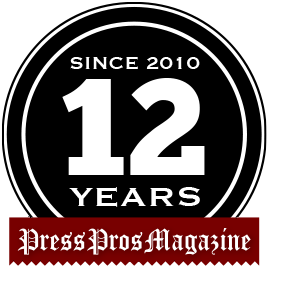 WORTHINGTON, Ohio – Rarely, if ever, does Jeff Hartings reminisce about the glory days of his 11-year NFL career as an All-Pro offensive lineman. The Super Bowl ring he won in 2005 as center of the Pittsburgh Steelers comes out only on special occasions, like a youth camp, merely as a motivating tool.
The fifth-year head football coach at Worthington Christian brings to the table scads of credibility and name recognition, but his players seem to be more impressed with Hartings' demeanor, professional approach, work ethic and treatment of others.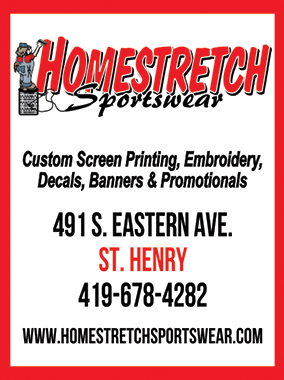 "I know he played against guys like Ray Lewis and snapped it to Ben Roethlisberger, but he doesn't bring up that kind of stuff very often," sophomore quarterback Hobie Raikes said. "He's the kind of guy you want as a coach, not only because of all of his experience but because he's a great guy who does things the right way. If you know his story coming from a small town, it gives us a lot of hope and belief that we can achieve our goals, even if they're on a smaller scale."
Senior receiver Adam Dunson said Hartings was a big reason he opted to play football for the first time in 2020.
"It's definitely an honor to play for such an awesome guy with so much football experience and life experiences," Dunson said. "I think he gives us an advantage because he knows the mentality it takes to succeed at any level."
Third-year starting senior linebacker Joshua Carroll said Hartings will occasionally relate a tale about his playing days during drills, just to hammer home a point.
"I remember once he said something blocking for and being friends with Jerome Bettis," Carroll said, "but then he followed it up by saying, 'You guys probably have never heard of him, though.' "Believe me, we all know who Jerome Bettis is. We love to hear those stories, but he tends to keep things down to earth."
After helping St. Henry, a small-school powerhouse in western Ohio, win state titles in football and basketball (future Ohio State and NFL quarterback Bobby Hoying also starred on those teams), Hartings was recruited to Penn State, where he twice was named first-team All-America. A first-round draft choice of the Detroit Lions, he spent five years at right guard before switching to center for the final six years of his career with the Steelers.
When balky knees forced Hartings to retire in his prime following the 2006 season, he had no concrete plan in mind. His faith guided him to a role providing ministry and mentorship to inner-city youths in Pittsburgh. In addition to supervising baseball and basketball programs there, he assisted at the high school level for six years.
Hartings and his wife Rebecca relocated their family to central Ohio and he settled in as an offensive and defensive line coach at Worthington Christian, which transitioned in three years to a varsity sport in 2014. After two seasons, Hartings indicated that he had a calling to become a head coach. Rather than risk losing Hartings to another school, athletic director Kevin Weakley promoted him in 2017.

"God gave me a vision that I had the ability, the competence and leadership skills to make a difference in kids' lives, and the faith-based curriculum of Worthington Christian was an ideal platform," said Hartings, now 48.
"When I got the job, I told Kevin I was making a five-year commitment with the No. 1 focus being to develop a full-fledged program. We started with youth flag football, fifth and sixth grade tackle football and restored the middle school program. Now, five years in, we've got 30-plus kids in the middle school program and 35 on the varsity. Our ultimate goal is 50 and to have a JV program."
Hartings said the model for his program was based on those in the Midwest Athletic Conference, which has produced 47 state champions in football and 141 titles in all team sports.
"Those schools like Marion Local, Coldwater and St. Henry are all in with 6 a.m. voluntary workouts and they're getting a large number of kids out for football," he said. "It's like a ritual to those programs.
"But we face some unique challenges in a private school like this not only getting kids to commit year-round but in developing continuity in the coaching staff. Getting parents to drive their kids here early in the morning isn't always feasible in our situation, but we're doing the best we can to develop some consistency."
Worthington Christian improved from 5-5 in Hartings' first season to 6-4 in 2018 to 8-3 in 2019. In a COVID-19 shortened 2020 season, the Warriors went 7-2. The Division VI program is still seeking its first playoff win after narrow first-round defeats in 2019 and 2020.
In his first season, Hartings said he planned to install a simplistic wing-T, run-based offense. Instead, WC has morphed into a team emphasizing the pass.
"I've adapted, or maybe you would say evolved," he said. "As I've learned more about all of various position groups and what our opponents like to do, I've shifted the focus of our system to do what best suits our personnel and what keeps the kids active, and that's been putting it in the air."
Weakley, who doubles as coach of a state powerhouse boys basketball team, said promoting Hartings was a no-brainer.
"Building a football program at a smaller school like ours that has been a soccer power isn't easy, but Jeff has taken all the steps necessary to get it done," Weakley said. "You have to realize that our kids haven't grown up on football like a Newark Catholic or those successful MAC programs, so it's definitely a challenge and a process."
Above all, Hartings has been a perfect fit at Worthington Christian.
"Some people who have played at the level Jeff has think they're above others, but Jeff is a really humble man who has immersed himself into our whole community," Weakley said. "He's here all the time and attends all of our sporting events, plays and school functions. He has brought that small-school, small-town mentality to our kids. Jeff is a modest guy who doesn't talk about his many accolades, but the kids know all about them through their parents. We hope he's here for a long time."
Among the Hartings' eighth children ranging from age 8 to 23 (three are adopted), Jeff has had the opportunity to coach sons Lucas, a freshman quarterback at Western Michigan, and Michael, a sophomore linebacker at St. Francis College in Pennsylvania. Jeff himself hails from a family of 10 siblings. One brother and four sisters still live in St. Henry.
"Sure, I'd like to coach my 8-year-old (Malachi), but at this stage all I can do is commit to one year at a time," Hartings said. "It all depends where God guides me."