The wrap-up of the Best of Ohio summer tourney series came down to all area, and all Miami Valley Prospects, 17s vs. 18s, in the final weekend title game at Newton.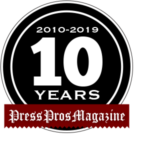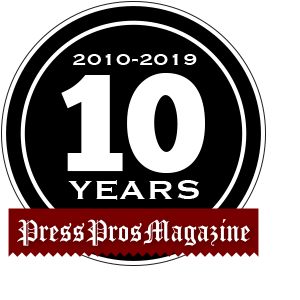 Pleasant Hill, OH – There was certainly a degree of familiarity about it. Sunday's championship game for the final weekend of the Best of Ohio travel tourney series came down to the 17u's of the Miami Valley Prospects playing the 18u's of the Prospects.
The 17s were playing their way out of the loser's bracket, though, and had a bit more wear and tear.
They found the 18s sitting there waiting at the end of the day, and with the luxury of right-hander Steve Jones on the mound. Jones, from Brookville, pitched the Blue Devils deep into the OHSAA tournament this spring, and is headed for Div. II University of Indianapolis in the fall. Staked to a 2-0 lead on a pair of runs in each of the first two innings, he cruised through five innings, threatened a no-hitter, and left after having struck out 7 of the 15 outs he retired.
The 18's scored in the first on a walk and two-run double by Jake Nichols, and doubled their margin in the second on a long solo home run to left by Alex Daugherty off 17's starter Alex James (Butler High School).
On this day Jones, whom high school coach Chuck Harlow said this spring, "he's as good as any I've had", was simply too good. Featuring a 90 mph fastball, enough breaking ball, and a convenient changeup, he no-hit the 17s through the first four innings, gaining momentum as he went.
"My arm felt good today,"  he said.  "I've been stuck at about 91 mph, and today it felt like the fastball had a bit more zip.  My change and my slider were just OK."
James was not as fortunate, struggling early to find a consistent rhythm, loading the bases on a double, a walk and a hit batsman after Daugherty's homer in the second. But a 1-2-3 third inning seemed to buoy his confidence.
Jones gave him and the rest of the 17s no margin for error.  The longer he pitched the more dominant he became as he settled in; and the more offensively secure he became after Troy Taylor made it 4-0 in the top of the fourth with a two-run home run to right, following an infield error.
Working on a no-hitter through 4.2 innings, that went by the wayside with a single to left by 17u centerfielder Connor Fiegly in the fifth, following an infield error on a ball hit to second base by catcher Jake Downey. Jacob Adrian walked to load the bases, the 17s best chance to score in the game. The #9 hitter, Sam Smith grounded back to the mound for the third out.
"I knew I had the no-hitter in the fifth,"  said Jones with a smile.  "He hit a fastball that I was just trying to get over.  He knew it was coming."
Jones left the game after five innings, surrendering the mound to reliever Andrew Yeary, who was equally efficient, retiring the final six outs giving up two hits and striking out two.
Jones line:  no runs, on one hit, seven strikeouts.  His teammates committed one error behind him.
On any other day Alex James would have fared pretty well.  He gave up four runs on seven hits, walked three and hit a batter.  He finished with five strikeouts.
"He was good today, kinda' wildly effective,"  said 18u coach Seth Pritchett said of Steve Jones.  "He pounded the zone with the fastball, the change was good, and the slider was just there.  He gives you a chance every time he goes out."
Headed for the University of Indianapolis in the fall, Jones counted it a good way to finish the summer…and a good summer overall.
"I wanted to get some innings in, and I needed to work on my changeup,"  he added before closing things down in preparation for college baseball.  "I wanted to get a little more polished before I leave for college next month.
"And playing summer baseball is so much fun…to come out here, pitch a game, give my team a win…that's a lot of fun."
And, it was a good summer for Seth Pritchett's coaching resume', having won 20 of the 30 games the Prospects 18s played.

"We were probably about 17 and 6 in the games that really mattered, the weekend tournament games,"  he smiled.  "I think we lost a couple of mid-week games, but when the weekend came we really strapped it on.  That's what matters."
That, and getting to play after the Covid summer of 2020.
Steve Jones said it best.  For him, Kaden Echeman, and others with college baseball in their near future, it was a chance to have fun and gain some polish.  And, they got a free T-shirt for their weekend's effort.  On the final Sunday of the summer, name, image and likeness paled by comparison.
They went out winners!