Heavy overnight rains could not dampen the spirits or the enthusiasm for Saturday at the Minster classic.  Once again proving, that on your worst day imaginable, baseball, like the warmth of the sun, can make things bearable.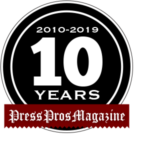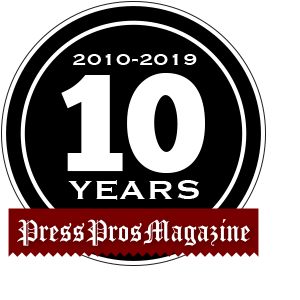 Minster, OH – Legendary writer Grantland Rice once characterized the value of something intrinsically good when he wrote that "boys and baseball on the worst day imaginable inspires a good feeling, not unlike the warmth of the sun".
Rice was a long-time sportswriter for the Nashville Tennessean, a former football and baseball player during his days at Vanderbilt University, and was known for his writing style, once described as elegance that even a common man could appreciate.  It seemed that no matter what sport he covered he always wrote something that triggered some pleasant image in the mind of his reader.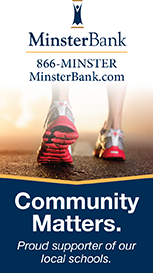 Saturday was day three of the 20th annual Minster Classic, and as I leaned on a backstop watching 12-year-olds from Fort Loramie and St. Henry play I found myself, for a moment, out of body.
57 years ago I was that 12-year-old, trying to play Little League Baseball in Lawrence County, Ohio, in a field that had just been cut and baled for winter hay.  Rough as a cob, bad hops didn't seem to matter to us.  Hey, there were twelve of us…and we had uniforms – heavy wool flannel uniforms that we wore in the heat and humidity of summer in that hayfield full of sand briars alongside Symmes Creek.  We thought we were cool!
Back in the day you had to line up on the baselines and recite the Little League oath of fair play and sportsmanship before each game.  But once the reading was done there didn't seem to be much fair about it.  My team, the Pirates, sucked – worse than the Bad News Bears.  Coached by my sixth grade history teacher, Eddie Hardy, we lost 32 straight games over a two-year period before we finally won one.
But Eddie, God rest his soul, never let us feel like a bad baseball team.  He drove a brand new, red-and-white Ford Galaxy convertible and after each loss he'd pile us all in and take us to Pat Davenport's hamburger stand for burgers (25 cents) and Cokes (a dime).
We'd all sit around a picnic table and eat (funny how food trumps the disappointment of losing when you're twelve) and Eddie would promise us…our day will come.  Hold your head up, believe in each other, and keep playing.  He'd always remind us…the idea is to have fun.  Then he'd chug his Coke, burp great big (little boys are always impressed by that), and roar off into the evening in that gorgeous convertible.
Those memories washed over me Saturday as I leaned on the backstop and watched Aiden Berning pitch for Fort Loramie, trying to master the art of throwing strikes.  Nothing is easy when you're twelve, and the frustration can be discouraging.  But on this day Aiden had a little something going, and opposing hitters were swinging and missing – striking out.  And how I remember the jubilation of feeling like I was good enough, damn it, to wear that Pirates uniform.  And as Eddie Hardy would always tell us…our day would come.
I watched another Loramie lad, Lucas Brandewie, make a play at shortstop that others might not make until they were older;  and recognized that wide, happy smile as he raced off the field to the congratulations of his coaches and teammates.
I saw a youngster named Anderson Pleiman slide across home plate to score a run when the baseball was nowhere in sight…and remembered.  It was a badge of honor to come home with your uniform dirty.  And a tear in the knee or the seat was akin to winning a Purple Heart.
I saw Maddux Miller, an outfielder playing for a team from Bellefontaine, stagger around under a fly ball to right until the ball finally caught him.  That is…the ball caught him.  He didn't catch it.  But it didn't matter.  It was a huge moment for him – fun – and his feet barely touched the ground as he sprinted to the dugout.
I saw an even younger Jack Winner, probably an eight-year old and the smallest kid on the field, not just pitch…but really compete against a like team from Tipp City.  Jack was into it, and why shouldn't he be?  Retiring the side is a huge accomplishment when you're in the fourth grade.
And to illustrate how baseball has soothing qualities unimaginable to adults my age, I heard the story Saturday of how Marion Local school treasurer Heather Kremer passed away this week from cancer, a young mother whose final wish was that none of her boys would miss one of their baseball games in the Minster Classic.  She wanted them to play, to have the satisfaction of doing something they loved for comfort in their time of unthinkable loss.  I'm told they didn't miss an inning, as she passed on Thursday morning, and they played Thursday night.  On your worst day…there is baseball!
On the other side of the complex the girls were playing softball – older – 14-year-olds about to enter high school, Fort Loramie's Claire Hoying threw hard and exhibited that same happiness when she fanned an opposing hitter from St. Henry.  Staked to a 3-1 lead, she looked invincible.
But the girls from St. Henry barreled up some of Hoying's pitches (I think 'barreled up' is like a 'woke' term now for what we used to call solid contact) and in the third inning came back to tie the score at 3-3.  At any rate it gave breath to their pitcher, a nifty lefthander named Rya Buschur, who suddenly got hot and held Loramie from answering.  It was neat to see those two pitchers battle back and forth.  I don't know who won, because one of the features of the Minster Classic is there's so much going on you're easily distracted to another field.  I left without seeing the conclusion.
But I didn't leave without remembering the day when my own 32-game losing streak came to an end.  How the biggest pitcher in our league, Gary Criswell, hit me in the wrist with a pitch in bottom of the seventh inning to put the tying run on base in a 4-3 game.  I remember fighting back the tears as I trotted to first base, holding my arm like I'd just been hit with a mortar round.
And then our first baseman, A.J. Owens, who was the biggest hitter in the league, barreled up a Criswell fastball and hit it into Symmes Creek, a two-run homer that scored me ahead of him and ended our two years of frustration.  What pain?  What tears?  What losing streak?  At that moment I could have had a compound fracture and felt fine.  Baseball really does have its qualities.
As Grantland Rice wrote:  Like the warmth of the sun!