There's a reason why the annual Minster classic for baseball and softball is so popular, and why area teams participating in it have such a rich legacy of success.  Check the names, and their relationship to winning.  It all adds up.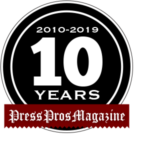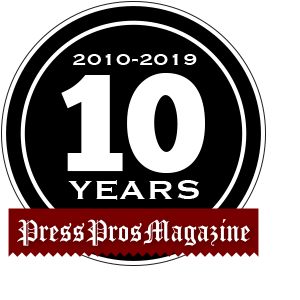 Minster, OH – Even with threatening skies the parking lot at Minster's beautiful athletic plantation on the city's west side was filling up by 5 o'clock Friday evening.  It was night two of the annual Minster Classic for area youth baseball and softball and people were scrambling for a place to park their car, as well as their folding chairs and coolers.
A mile away at the North Hanover Street ballpark where the older kids were playing, rosters and lineups were being posted, with variations of an age-old theme with west-central Ohio sports.  A lot of familiar names to Shelby, Auglaize, Mercer and Darke counties are here this weekend, as always, representing communities like Fort Loramie, Minster, Russia, Maria Stein, St. Henry, and Coldwater.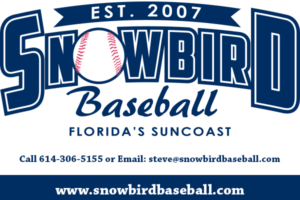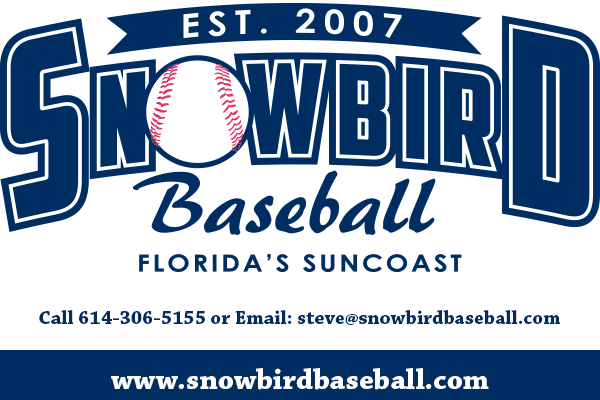 Year after year, Hoyings, Homans, Puthoffs, Cordonniers, Griesdorns, Hemmelgarns…and on Minster's 14-year-0ld team that played Coldwater Friday night two of that school's most recognizable names for success in the past decade – Niemeyer and Schmiesing, James and Connor.  And it didn't stop there.  There was a Wiss (Andrew), son of Minster varsity coach Mike Wiss, and a pair of twin brothers named Knapke, Will and Max.
Sorting it all out, who's related to who and when did 'who' play is almost as tough as sorting out who won which of the 141 MAC state titles.
Mike Wiss is a history buff, one of the state's best coaches in baseball and girls basketball, and smiles at the embarrassment of riches enjoyed by area communities…all for the sake of a name.  And more, he's seen it from the start.  Having played or coached against those names, he can rattle them off like the alphabet, school, after school, after school.
"It goes right down the line,"  he said Friday, pointing to a pair of Minster 14-year-olds soon to take their place in the school's legacy of standout siblings.
"Connor Schmiesing is the little brother of Isaac and Bryce Schmiesing, and they were pretty good athletes at Minster.
"And James Niemeyer is the younger brother of Adam, Jacob, and Johnny Niemeyer,"  he added with a smile.
He oughta' smile.  It makes coaching a whole lot easier when you have such bloodlines – genetics – at your disposal.
"This will be the last Minster Classic for me,"  said Tonya Niemeyer, mother of the fore-amentioned Niemeyer brothers.  "I've been doing this for twenty years.  This is the last one for us as a family."
In fact, this is the twentieth 'Classic', which began in 2001 and has grown to be one of the state's marquee celebrations of youth baseball and softball, attracting a rich assortment of teams from neighboring counties on a yearly basis.  It's the place to be for the summer's final fling as camps and practice for fall sports looms in just two weeks.
Her oldest son, Adam Niemeyer, was a huge part of Minster's state baseball titles in 2011 and '12, named Division IV Player of The Year in 2012, and then went on to pitch for Ohio State for five seasons and and a member of the 2015 All-Big Ten Freshman team.  He was a team captain in 2017-18 and earned the reputation as a gritty, competitive leader in a college career beset with injuries.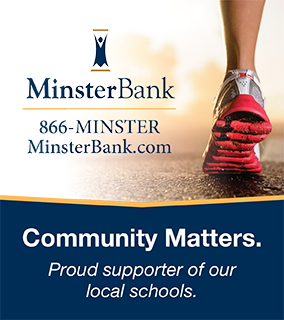 "He (Adam) has taught me a lot.  All my brothers have taught me a lot,"  says James, who looks so much like his older brothers you can't possibly mistake him.  "In every class there's someone who's had an older brother that's played, and we all learned that way.  I watched all my brothers play their sports.  It made me want to be good, just like they were.  And because they won a state title, it makes me want to win a state title."
Connor Schmiesing knows about state titles, as brothers Isaac and Bryce were part of the Wildcats' state football championships in 2014 and '16.
"I grew up wanting to be exactly like them,"  says Connor of his older siblings.  "We were always together in the backyard playing football, basketball, baseball. It was competitive and they just treated me like one of their friends to make me tougher.  They played as hard as they could against me to make me better.  I don't know what it's like in other places, but it's great to be part of a small-town community where everyone knows everyone and helps them to learn.  It's something I really like about Minster."
Favorite sports?
"Baseball,"  says Niemeyer.  "I just like it, more than any other sport."
"Football,"  says Schmiesing.  "I like to play it because I get to be mean and physical.  It's part of being a Schmiesing."
They've learned well.  Schmiesing walked in the top of the first inning Friday against Coldwater, and Niemeyer drove him in with a double over the head of the centerfielder, part of a three-run outburst.
And proud of their big brothers?  Unquestionably.
"My favorite moment in high school was watching Adam hit a home run in the Dayton Dragons' stadium,"  says James.  "And my favorite Ohio State moment was when he pitched against Iowa in the Big Ten tournament in 2016."
"Watching my brothers play in so many big football games,"  says Schmiesing.
You can't make this up, and if you tried you couldn't create a richer tapestry of bloodline success.
They know about it in St. Henry (the Hoyings).
They've seen in Coldwater (the Hemmelgarns).
And they smile about it at Marion Local (the Homans).
And there's so many more.  It happens over and over, generations of success that begats more success.
Mike Wiss pointed out at the Coldwater 14-year-olds that beat the Minster 13-year-olds 11-0 earlier in the evening on Friday.
"Harley (Coldwater varsity coach Brian Harlamert) is well-stocked for the future,"  he sighed, citing some of the names on the backs of their jerseys.
But Wiss will be no less fortified with his own collection of legacy talents.
What's in a name, indeed!