It was a simple moment. But what was supposed to be a quick game of toss to fill time before a game ended up forming a lasting bond. The Butler County Bombers 16U baseball team earned a fan for life when they befriended 7-year-old Cody.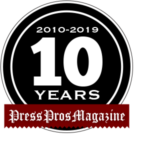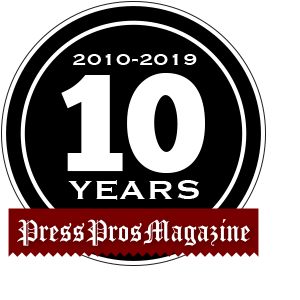 Vandalia, OH – As the rumbles of thunder grew louder on Friday afternoon, so did the Butler County Bombers' offense. The 16U Bombers' wooden bats boomed with base hits as they tried to beat the Ville Baseball Club … and the approaching storm.
Butler County's four-run outburst in the top of the fifth inning gave the Bombers' a 6-4 lead. But with lightning in the area and the game's time limit already surpassed the rally was washed away. With umpires calling the game it reverted back to the last completed inning. That meant a 4-2 loss to Marysville in four innings in the Best of Ohio Championships held at fields around the area.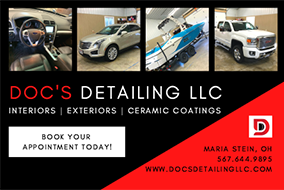 Baseball can be cruel sometimes. But as the Bombers sat inside their dugout at Vandalia-Butler High School's turf field during the lightning delay, the players laughed and smiled telling a story of baseball's brighter days.
The little 7-year-old speedster first caught the attention of the Butler County Bombers during Father's Day weekend (June 17-21). He chased down foul balls at the Prep Baseball Report Battle of the Crossroads 16U tournament in Toledo, hollering "mine!" as he enthusiastically tracked down each foul ball that went out of play.
Bombers catcher Dino Montico asked Cody if he wanted to toss the ball around. It killed some time while Butler County waited for the game ahead of theirs to end on a Thursday afternoon. A game of catch quickly turned into much more.
"He's definitely become our little mascot," Montico said. "He's a Bomber for life, no matter who he plays for. We love that kid."
Cody was at the Toledo field watching his babysitter's son play for another team. After he started playing catch, Montico said Cody was "taken under the wing of everybody on the team."
Bombers pitcher A.J. Fawcett showed Cody his four-seam fastball and the curve Fawcett throws. "He was throwing it to Dino. He thought it was pretty cool to see the different pitches."
But not before telling Montico to scoot back some more.
"He said, 'Back up I'm throwing heat,'" Bombers coach Chris Halsey said. "The little kid's actually got a nice arm on him."
"He was throwing to Dino and I was umpiring this little bullpen session," shortstop Bryce Swoll said. "We had a game at 3:30 and I asked if this kid was available to play. His babysitter said he had a nap at 3:45."
That could have been the end of Cody's interaction with the Bombers. A nice game of catch with a group of high school kids that lived some three hours to the south that he'll never see again. Instead, the Bombers invited Cody to come back for their game on Friday. The Bombers beat the Motor City Hit Dogs 4-2 thanks in part to Montico's run-scoring rip down the right-field line.
In return, Cody invited the Bombers to his coach-pitch game Saturday. Montico and pitcher Gabe Daniel were able to attend. Cody had a pair of hits and played a solid second base. After the boys left, Cody's dad texted and said Cody had two more hits … a pair of RBI doubles. And he said Cody wants to learn how to catch.
On Thursday, Montico gave Cody one of his white arm bands. Cody wore it all during the Bombers' game, to bed and to his own coach-pitch game on Saturday.
"I remember being that age and you look up kids in high school like they are some amazing, absolutely incredible thing," Swoll said. "I remember being like that so we loved giving him the opportunity to hang out with us."
For Saturday's semifinal game, the team asked Cody to be their bat boy. Cody showed up wearing his baseball jersey tucked into his pants just like the older kids, wearing his hat and cleats. The team provided eye black.
"He was pretty happy the whole game. His face would light up every time he had to go get a bat," Daniel said. "He was always there for the team. He was cheering us on from the dugout. He's one of the squad now."
That the Bombers won the PBR Battle at the Crossroads championship on Father's Day weekend added to the moment. In his 26 years of coaching Chris Halsey said he'd never seen anything quite like it.
"You see players occasionally talk to a kid or throw to him when you're bored. But that became a relationship. That was something special to see," Halsey said.
"We talk about character a lot. Showing some love and respect to that little kid, that's what it's about. Wins and losses are wins and losses. If they're good young men that's what matters to me. … When these guys are getting out of college and having their own families, they're not going to remember how many games they won when they were 16-years old. But if they're good citizens and productive and treat people like the way they should be treated, that's something that lasts a lifetime."
Cody got up early Saturday morning to perform his bat boy duties for the semifinal, a 12-1 win against the Detroit Metro Stars. After the game Swoll and Montico grabbed some lunch together. That's when they got a phone call. It was Cody. Montico said Cody was crying and apologizing because he couldn't watch the Bombers' title game later that day, a 5-3 victory over the Canes Illinois.
"He was worn out," Montico said.
"I definitely feel like him being in the dugout supporting the team gave us something to fight for," Daniel said of the semifinal win. "We played some really good teams. I feel like that gave us an edge against some tough games. … The energy that little kid gave to the team of 16-year-olds is amazing."
Cody and his family still follow the Bombers through social media … and vice versa. The Bombers, and Montico in particular, follow Cody's budding baseball career through Facebook and Instagram. The Bombers — who gave Cody a baseball signed by the team — said they hope to play in another Toledo tournament next season to see Cody again.
"Everybody thinks we inspired him," Montico said. "I think he inspired us more."