Gabe Powers appears cut from the same cloth as legendary Ohio-born and bred Ohio State linebackers Randy Gradishar, Chris Spielman and A.J. Hawk.  But before becoming a Buckeye he will serve as the cornerstone of Marysville High School's hopes for an extended playoff run his senior season.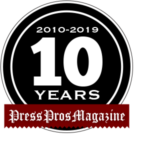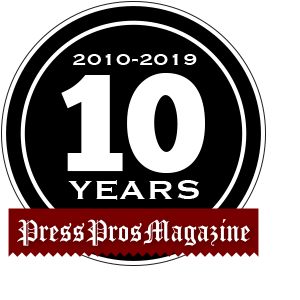 MARYSVILLE, OH – When a who's who of college football coaches across America started recruiting Marysville standout Gabe Powers three summers ago, his father Mike was forced to lay down the law.
"I said, Gabe, 'You've got to get yourself a Twitter account to create a profile and form a line of communication with these people,' said the elder Powers, patriarch of a household consisting of four current or former linebackers.
Gabe bristled at the suggestion before complying. Anything but your average teen-age kid, Powers has little use for iPhones and Game Boys. His life revolves around – in no particular order – football, faith, academics, fishing, hunting, working out and eating. Make that lots of eating. But we'll tackle that later.
To understand the makeup of Powers, one must realize that his family lives on a rural 30-acre plot outside West Mansfield, a village of less than 700 residents in Logan County, some 18 miles northwest of Marysville.
"It's way out in the country," Gabe said. "It takes about 25 minutes to get to school. We have lots of privacy. We've always lived there. I wouldn't want it any other way. That's just the kind of person I am."
So how does a kid from the hinterlands emerge into a 6-foot-4, 227-pound man-child with off-the-chart metrics and rated by the likes of ESPN.com, 247Sports.com and Rivals.com as anywhere from the No. 2 to No. 7 linebacker in the country? Depending on which service one subscribes to, he is either a four or five-star prospect and a huge get in a top-ranked, 2022 Ohio State recruiting class.
Credit some of it to DNA, some to old-fashioned hard work.
Gabe's great-grandfather, Sam, was a 6-5, 265-pound, two-way lineman who had a tryout with the Green Bay Packers after serving in the military. Mike was an All-America linebacker at Findlay who went on to coach at Xenia, Hilliard Darby and Dublin Coffman before settling in as Marysville's linebacker coach. Eldest son Mikey set many of the Monarchs' season and career tackling records before accepting a walk-on opportunity at West Virginia last fall. He has since transferred and is a redshirt freshman on scholarship at Ohio Dominican. He aspires to become an orthopedic surgeon. Then came Gabe, who was a natural all-around athlete. Kolton is a junior linebacker at Marysville destined to extend the Powers' legacy. The boys' mother, Erin, was a softball standout at Findlay, where she met Mike. An uncle, Steve, also played linebacker at Marysville.
"Since I've been old enough to walk, I've been groomed to play linebacker," Gabe said. "We've all got the same mindset. That's a family legacy you want to be part of."
But while his Dad and brothers were/are perhaps a tad short in the eyes of major college recruiters, Gabe was blessed with the rare combination of both height and athleticism. The work ethic came naturally.
"Because Mike's and my boys went to school together, I've known Gabe since kindergarten," Marysville coach Brent Johnson said. "You could tell all along that he had a chance to be special because he was big for his age and could run and jump. He's a coach's son, and those guys just get it. More than anything, Gabe has been a joy to coach because he's such a leader on and off the field. I can't say a bad word about him."
In reality, Gabe's first love was basketball. He played on an AAU team sponsored by LeBron James. Mike has a video on his phone of Gabe dunking as a sixth grader. He also was an accomplished travel league baseball player.
"To tell you the truth, I enjoyed watching Gabe play basketball even more than football," Mike said. "I would have supported him had he chosen to go that route. But the summer before his sophomore year, Michigan offered him a scholarship, and that was his first visit. (Defensive coordinator) Don Brown said Gabe was the first player he had ever offered without actually seeing him play. From there, the offers starting come in like crazy and Gabe fully committed himself to football."
After a sophomore season in which he made 97 tackles and earned second-team All-Central District, Powers was named Division I Ohio defensive player-of-the-year in 2020. After his August commitment to Ohio State, leery opponents often ran away from him. Still, Powers totaled 61 tackles (six for a loss), with four sacks, four forced fumbles, two fumble recoveries and an interception. At wingback, he rushed for 594 yards and six touchdowns. Marysville (6-2) was ousted in the second round of the Division I playoffs by unbeaten Clayton Northmont 48-41. Because of COVID-19 exposures, Northmont was unable to play its next game.
Seemingly unsatisfied by his junior season accolades, Powers worked relentlessly to get bigger, faster and stronger. He gained nearly 25 pounds of bulk and, with help from former Ohio State track legend Butch Reynolds — a 400-meter world record-holder and Olympic gold medalist — lowered his 40-yard dash time to just under 4.5 seconds. He also recorded a vertical leap of 38 inches, which is staggering for an athlete of his size.
Johnson said he hopes to add some new wrinkles to feature his gifted outside linebacker. He played inside as a sophomore.
"We'll do anything we can do, including walking him up to line of scrimmage, to get mismatches on runs and pass coverage for Gabe," he said. "He'll be all over the field for us. With Gabe, it's not all about him and that's just one reason why we have a such a great relationship. He's all about the team."
Powers, who carries a 3.8 grade point average, hasn't bothered to make any personal goals for the upcoming season.
"We've got a great group of guys and we want us to take the next step and go farther in the playoffs," he said. "Committing to Ohio State before my junior season in a way put more pressure on me because I knew a lot of people would be focused on me. But, at the same time, it took some pressure off of me because I didn't have coaches calling all the time and I didn't have to impress anyone but myself because I already had a scholarship."
Mike Powers said he constantly encourages Gabe to back off his training and enjoy being a teenager, but he and his ultra-competitive brothers just aren't wired that way.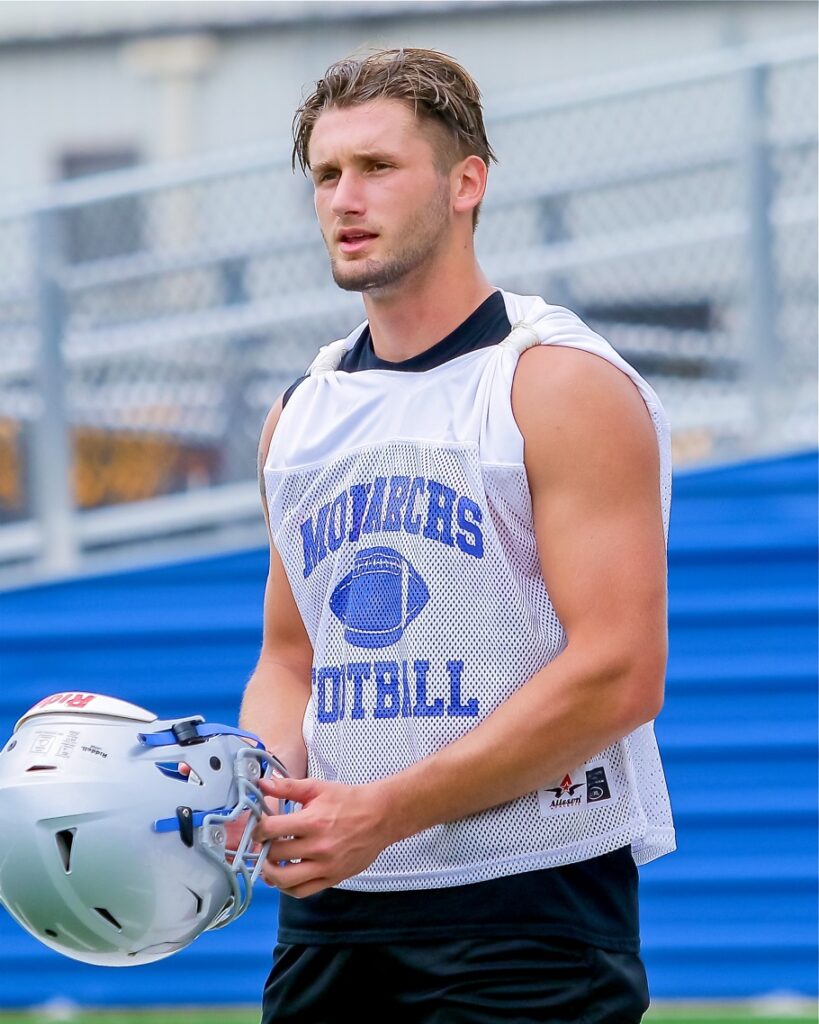 "Gabe has this mentality that he's losing ground to everyone else if he's not working out," said Mike, who is a realtor and owns a construction company. "All three of the brothers are the same way in they absolutely won't be outworked. Despite our competitiveness at home, I've never pressured the boys in any form. Our first priorities are God, family and grades and football is a distant fourth."
The Powers family donated the press box to fortress-like IMPACT Stadium. Ironically, the program's most famous linebacker, 1993 graduate Chase Blackburn — winner of two Super Bowl rings with the New York Giants — has sponsored the work for the locker rooms.
Mike Powers joked that in one way he can't wait until his middle son moves out of the house, along with his appetite, in the fall of 2022. With three linebackers and a still-chiseled father fighting for scraps, the dinner table often looks like a war zone.
"Depending on whether Mikey is home or away at school, we've estimated that our food bill is roughly $2,500 per month," he said. "Gabe's metabolism and work rate is so high, he requires 8,000 to 10,000 calories a day, a lot of it in protein, to keep his weight where he wants it and retain the nutrition. We buy half cows from people down the road and have somebody else slaughter them in order to keep enough meat in our big freezer bin. I can't wait to get him out of here. Let Ohio State feed him."
Steve Blackledge leads staging.pressprosmagazine.com's coverage of the Ohio Capital Conference. Follow him on Twitter @BlackiePreps.