The junior quarterback at Arcanum led the Cross County Conference in passing yards in 2020 – by a lot – and is forcing some new tactics (tricks) on an old dog, his father and head coach, Jason Schondelmyer.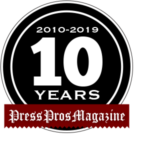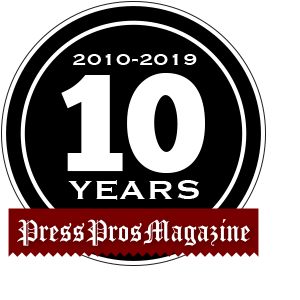 It was sometime in 2002 when we first met. Jason Schondelmyer was the young and energetic head coach at Arcanum High School, working hard to restore a Trojan football program that was struggling to keep pace with the perennial conference champion, Covington, and its high-powered offense.
Schondelmyer was a protege' of veteran area coaches like Ed Domsitz, who believed you could do anything on the football field as long as you controlled the football itself.  Teams can't beat you if they don't have the ball.  And the best way to do that is to run the ball through some variant of the triple option – wishbone – football.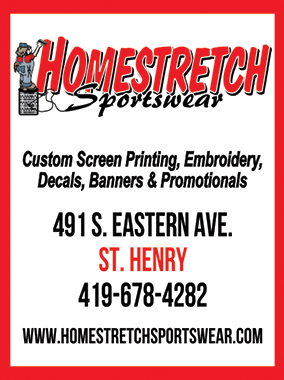 The idea?  Who's got the ball?  The quarterback, the fullback, or the pitch man sprinting for the boundary.  Schondelmyer (and others) called his Arcanum version the 'mid-line' option, and he was totally devoted to it.  A sure-handed quarterback and a fleet running back like Josh Rose was paying dividends – winning football games – and yes, challenging Covington for superiority in the Cross County Conference.
He was so committed to running the football that I once asked him why he bothered showing up for summer passing scrimmages.
"You have to learn how to defend it when other teams throw the ball,"  he said with a smile.  "Doesn't mean that we're going to, though."
Schondelmyer made good enough impression to be tabbed by Versailles to take the place of retiring coaching icon Al Hetrick when Hetrick retired in 2005.  Successful in Arcanum, he could not conjure the same magic as Hetrick in the Midwest Athletic Conference.  Hetrick, it seemed, had left at exactly the right time, along with a lot of great players like Kyle Gehle and Ryan McNeilan.
Schondelmyer struggled to records like 5-5 in 2006, and 2-8 a year later.  Option football wasn't working, and soon Schondelmyer was on that carousel that comes when coach and philosophy, multiplied by available material, multiplied by expectation, doesn't produce wins.  After time at Twin Valley South, at Alter, at UD, and as the head coach of the fledgling Tri-Village program for three years, Schondelmyer returned to Arcanum four years ago for a second tenure as coach – this time with a broader view of things, and with a young family.
That family included oldest son Bryce, who burst onto the area football scene in 2020 as a 'throwing' quarterback at Arcanum – a throwing sophomore quarterback – prompting a complete change of conversation around the dinner table and the locker room as to how best to best approach the question of how to score points.
Schondelmyer, Jr. led the CCC in passing last year, the Division VI Trojans to a 6-4 record and a playoff berth against Covington, and almost knocked the Buccs out in the second round by completing 27 of 46 attempts for 394 yards and three touchdowns.  But for the season he amassed 2,800 yards, 38 throwing touchdowns, 10 rushing touchdowns, and had just 5 interceptions.
He has forced, without question, a change of heart and the conversation around that dinner table.  Suddenly, the Trojans are a passing team, and Schondelmyer Sr. has never been more comfortable with throwing the football.
"Here's how it happened,"  explains Schondelmyer.  "When we were living in Northmont Bryce was about as round as he was tall, and was a blocking H-back on the junior high team.  But, he was also a good pitcher on my summer baseball team, so it was obvious that he could throw the ball.  Fast forward to when this job came available and we came back to Arcanum, and between his seventh grade and freshman year the Bryce grows seven inches.  Now he's 6'2", weighs 195 pounds, he's our best athlete, he can throw, and we have kids who want to catch the football.
"Bottom line…the game of football is changing and kids no longer want to throw their bodies against someone for a four yard gain like we used to.  It's hard to sell Wishbone football now and I came to the realization that if you have someone who can throw it attracts kids to football."
A junior this year, Schondelmyer doesn't just like to throw the football, he enjoys the responsibility that comes with it.  The offense is squarely on his back when you throw the ball 46 times in a football game.
"Well, a lot of credit to our receivers,"  he corrects.  "Those guys (Ian Baker, Zade Shank, Brennen Troutwine, Garrett Garno, Tyler Huber, Micah Jarrett, and Mason Shelton) are the ones responsible for the yards because I throw it up and they catch it.  It's fun, it's exciting, and it's how football is played now.  Spread the field and get the ball in the hands of someone who can run…and our guys can run."
But more, Schondelmyer, for his age, takes responsibility for the Trojans' offense like someone much older and experienced, licking his chops to 'sling' the ball this fall in the new Western Ohio Athletic Conference made up of teams from the old Cross County Conference.  He knows he's not likely to be tested in the open field, and he's not shy about seeking bigger challenges.
"Most of those schools are going to struggle to stop us because we have so many options,"  he says.  "If you can take all five receivers away you leave the field open for the quarterback to run.   Tri-County North, Twin Valley South, Ansonia, National Trail, Bradford, and Mississinawa – a lot of teams aren't used to defending the pass."
"What I want to see is how we do in a second and third-round playoff game against a team like Coldwater,"  he says.  "I'd love to play a team like that, just for the challenge – their 70 against our 30. But I think we could move the ball against them."
The other element of concern when you throw it is pass protection, but Schondelmyer, Sr. assures that they're well fortified.
"Tackle to tackle we have size and experience,"  says 'Schondo'.  "Our three interior guys (guard and tackle) are 290, 300, and 320.  Our tackles are both 220 to 230.  Depth would be our issue.  We don't those kind in quantity."
He's a good-looking kid, and highly personable – floppy hair and a ready smile.  He gets that from the Luthmans (his mom), one would suspect.  And he handles his lengthy list of sophomore achievements with his sights set much, much higher:  Honorable mention Southwest District, team MVP, Southwest District Play of The Year in 2020, and second team All-Ohio.  But tops on his list of goals for 2021 is simply this:  13 football games.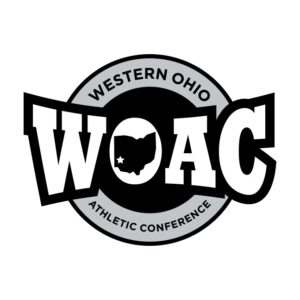 "At least that,"  he says, which would mean an extended playoff run.
And if there is any talk around the table about what to do if the passing game isn't clicking…they don't carry it to the practice field.  In a camp day last week the offense played for half an hour and NEVER ONCE ran a running play.  But just in case, Bryce Schondelmyer, quarterback, chooses to wear uniform #44.
"That's what my dad wore when he played,"  he smiles, proud to pay homage' to his father.  "It's different, but Michigan had a quarterback that wore #98 (Devin Gardner).
"And if we ever do start running the option again I'll fit right in with #44 – running back and middle linebacker."
If they ever start running the ball again at Arcanum…Bryce Schondelmyer will be playing somewhere in college.