Clutch hitting. Solid defense. Team camaraderie. The Miami Valley Prospects 18U team displayed all three Saturday in the Best of Midwest tournament at Newton High School.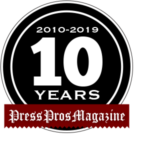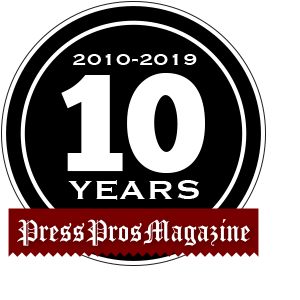 Pleasant Hill, OH –
In his first at-bat Cooper Cole struck out. In his second, Cole struck back.
Cole took coach Seth Pritchett's season-long advice … and in turn took the opposing pitcher deep Saturday morning at Newton High School.
Pritchett, a 2020 grad of Ohio Wesleyan University, can relate to his roster of 2021 high school graduates. His best advice comes with those "I Wish I Would've Known" lessons he delivers to his Miami Valley Prospect 18U players as they prepare for their own college careers.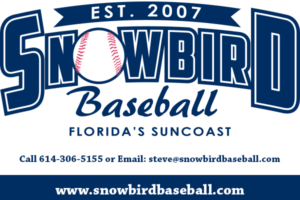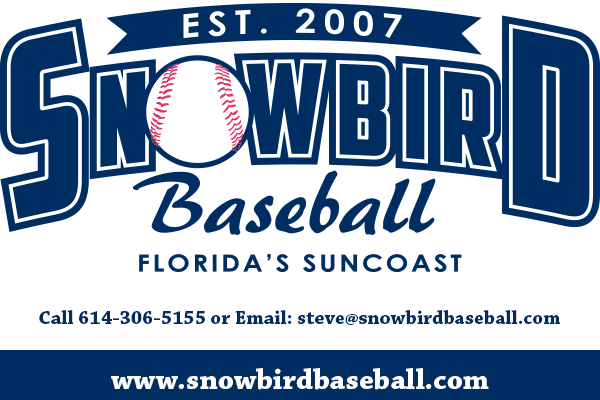 "It's so different with every position, but my biggest thing is adversity and body language," Pritchett said following MVP's 9-0 victory against Texas-Ewald 18U on Saturday morning. "You're going to face adversity and being able to put that behind you. Look to make adjustments or look for the next opportunity just as Cooper did. Just as Kaden (Echeman) did when he missed a pitch and realized his mechanics were off."
MVP's opponent, Texas-Ewald 18U, could have benefited from that pep talk, too. Ewald committed five errors. Two of those came in the first inning where a half-hearted attempt to catch a foul ball and a throwing error at third base contributed to MVP's three-run inning.
Echeman's adjustments came on the mound. The standout hurler from Butler High School gave up three hits. He responded every time. In the second inning, Ewald led off with a double. Echeman struck out the next three batters. In the fourth, Ewald led off with a single. Echeman used a pair of strikeouts and fielded his position to end the threat. In the fifth, Ewald had a two-out single. Echeman coaxed a grounder to first for the third out.
As for Cole, his adjustment was the grandest. The Tri-County North grad returned to Ohio on Friday from his Las Vegas vacation. His first at-bat Saturday ended with a swinging strikeout.
His second? Cole ripped a line drive down the third-base line. It clipped the top of the outfield fence … and bounced over for his first career grand slam the 9-0 win.
"The first at-bat I was just trying to make contact. It was an outside pitch. Just pulled my head out a little bit," Cole said. " … I walked up (the second at-bat) with the bases loaded and no outs. I was like, 'I gotta show up for the boys.'"
The inning started with a single by Cameron Hendricks (Butler), walk to Alex Daugherty (Northmont) and error allowing Nate Fasnacht (Fairborn) to load the bases. Cole ended the game, which also had reached its time limit.
"I thought it was going to hit the fence so I was looking for two," Cole said. "Once it hit the top of the fence and go over, I was like heck yeah!"
"It was a great line drive," Pritchett said. "It wasn't a moon shot, but it was gaining elevation. I had the perfect view. I knew he got a hold of it. It was big.
"That's baseball. Whether it's coming back from vacation or going from one at-bat to another, Coop did a great job of making adjustments, being able to stay back, keep his head on it and power through the pitch."
As for moon shots, that came in the bottom of the first inning. Northeastern grad Jake Nichols blasted a towering three-run homer over the right-field fence. The inning was kept alive by those two Ewald errors.
MVP ended Saturday's action with a 2-2 record in the Best of the Midwest tournament that started Thursday. They followed the win against Ewald with an 8-1 loss to Home Field Elite to end the pool round.
It's another opportunity for MVP to bounce back from adversity, just as Echeman did recently when he suffered his first loss in nearly a year and a half. Echeman went 9-0 in high school ball for Butler.
"(Select baseball) a lot different, especially the environment," Echeman said. "You don't have as many fans. It's kind of hard to keep focused.  I needed that (loss). It got me re-focused. I've been working harder throwing every day. It was more of a learning lesson."
On Saturday, Echeman relied on three of them. His slurve (slider/curve), two-strike fastball and cutter. His slurve fooled Ewald early in the count. His fastball came when Ewald was perhaps looking for something off-speed. And his cutter came later in the game as another way to keep Ewald off balance.
His defense helped, too. When Echeman wasn't striking out Ewald batters – he had nine of them – the Prospects were handling six groundouts flawlessly. Or made up for it when not. A short hop bounced off Nichols at first base and into foul territory. He scurried after the ball, picked it up and dove glove-first to the bag to beat the runner by a step.
"I love my teammates. I encourage them and they encourage me," Echeman said. "Especially off the field I feel like we've bonded this year. The guys are awesome to be around."
Echeman fielded his position, too. He had three putouts, including a pair of gems. He showed off his hops gloving a high bouncer. A few innings later he went low for a sizzler.
"That's a great arm to have," Pritchett said. "He always pounds the zone and keeps the defense in it, too.  Those little dribblers (he grabbed) can cause big innings. Just being ready to field his position was massive today."
One Ewald parent was overheard saying Echeman was the best pitcher they've faced in the tournament. A couple of Ewald players said to Echeman, "Tell me you're D-I."
Actually, no. Echeman will play his college ball at Lake Land Community College in Mattoon, Ill., … ready to keep applying those "I Wish I Knew Then" lessons Pritchett provides.