Six weeks into the job as Minster's new football coach, Seth Whiting will call on bedrock values – what he knows, what he believes – to keep the Wildcats on their winning ways.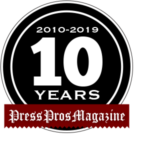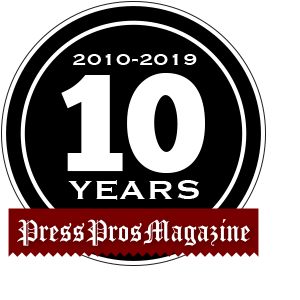 Minster, OH – When he took the job as Minster's 17th football coach two months ago…Seth Whiting, by way of Alliance High School and Springfield Northwestern (his two previous head coaching jobs), knew what coaching in the MAC meant.
Actually, he knew about the MAC long before he did about Minster, specifically.  You see, his father, Vic, was responsible for the first 39 of Delphos St. John's state record 57 consecutive wins as head coach from 1996 through 1999.  For sure he knew about the 43 state titles, and the league parity, and that only one school (Parkway) has failed to bring home a big trophy in OHSAA football since 1973.  Poppa Vic was responsible for three of those.
But he knew enough about Minster to know that it was worth leaving a totally different football culture in Alliance (Stark County) to bring his wife and two infant daughters (18 mos. and 3 mos.) to Auglaize County to take the reins vacated when eight-year coach Geron Stokes left for Dublin Coffman in May.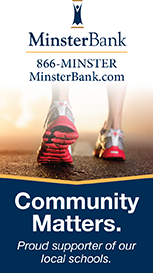 "My wife and I liked the idea of raising our daughters here with the small-town life,"  he said this week.  "We liked the idea of a smaller place, and having grown up in Delphos I had an idea of what we wanted our future to look like.  Professionally, my family is over on this side of the state, and there's no better place to go coach football than the MAC.  It was an exciting opportunity."
You cannot coach for eight years and amass the record that Stokes did at Minster (win pct. of 70% and two state titles) without at least acknowledging comparison.  Like salt and pepper they compliment each other for their commitment to hard work, character, and a will to win.  But that's where the comparison might end.
Stokes was competitive, and he could push the envelope at times.
Whiting strikes one as willing to deliver the message in a quiet, more predictable way.  And in his five seasons at Alliance he compiled a 30-23 record with four playoff appearances.  Prior to that he coached Northwestern to a 21-19 mark in four seasons.
But in an evolving conference that now boasts titles by nine of its members – in a climate where football is increasingly under siege – can he deliver the message to would-be athletes that despite what you hear about it…football is still a great game to play?  Can he keep the ball rolling in Minster?
"Absolutely,"  he squared with me, without pause.  "It's important to have a relationship with kids to get them to come out, but there also has to be a standard of what the program is going to look like. The people before me created a good standard, and I'm not willing to give up on what the expectations are.  I won't promise kids something less just to get them to play football.  Based on my past, I have a good track record of getting kids to play.
"I know kids want the pretty stuff.  They want to play like they see on TV. They want the ball flying all over the place.  I get that.  But I won't sacrifice standards.  The sport is difficult enough, and I don't like the softening of the game.  But if you don't want to be here you're not going to help us win games.  Do I want kids to play?  Absolutely. But will I make sacrifices to be successful?  Absolutely not.
He's old school, for sure, while maintaining some new era attitudes about individualism…as long as its good for kids and collective success.
"I'm straight with kids.  My expectations are going to be high, and if you're not doing those things I'm going to do what's necessary to get you going in that direction.  I'm willing to get on them, but they'll know I care about them.  When we cross the white line…and that includes the locker room, the classroom, the weight room, the practice field…when we cross those lines it's time to do business.
"I believe if you treat people right in all situations, whether they treat you wrong or not, you'll reap what you sow,"  he adds.  "That's where I stand with everything."
He has some tools to work with in 2021 – the cupboard is hardly bare.  Blessed with size in his interior lines, he has competitive experience and a well-known name at quarterback in Johnny Nixon, and generally…more talent than the rumors you hear on the road.
"Program-wise, Geron left it in a good place.  I've been places where I had to create culture, and I don't have to create culture here.  We're more talented than I expected,"  he says.  "But we have a lot of work to do.  So everyday I tell the kids to let people talk about everyone else in the league, we'll work in the dark.  Then when the lights come on…that's our time."
He mentions league parity with excitement, and the excitement of coaching in a league known for its coaching icons – Hetrick, Boeckman, Reed, Schulte and Otten.
The one tenet he says his personal coaching mentor (his dad) passed down is that of time, and the commitment, to be successful.  Look around his office, the locker room, after just six weeks, and there's little doubt he's taken the advice seriously.  Whiting smiles at the question of what he does away from football.
"My wife would tell you that such time doesn't exist.  There's an awful lot of football going on in my life.  And that's the one thing that my dad told me about. Coaching takes a lot of it,"  he says.  "People don't realize how much time you have to put in if you're going to be successful.
"And kids have to know you care.  You have to be mindful of the other things they do – sports, show choir, whatever – take a general interest in their life and when they know you care there's a lot of hard work you can get from them.  Your expectations can change, because you know you can push them to achieve that expectation."
Of course you never know if someone's made for a particular job, and they won't know that in Minster until Seth Whiting matches standards with the likes of Marion, Coldwater and Versailles.  The 'Cats play all three in his inaugural season, along with the backyard brawl with Fort Loramie in week one.
Six weeks isn't much time, and it's tough to expect him to know much about Virgil Winglewich and what he did in his time as coach.  But in terms of what's real this would seem the perfect storm – the right match between a committed coach, a young family looking for its roots, and a community that meets the criteria of small-town values and legendary standards.
"I grew up in a home where football wasn't discussed around the dinner table unless I brought it up.  Then it got talked about,"  he adds with a smile.  "The conversation was always about grades, and with my mom and dad grades were non-negotiable.  Beyond that it was about my friends and what they were doing."
Mom and dad are happy with the new gig?
"They're happy because we're closer.  It's only 90 minutes to where they live in the Mason,"  he assures.  "So they can make it to games and to see our girls.  I know my dad is pleased – excited to get up this week and see things.  He had some critiques."
By the way, the Collins dictionary defines the term 'perfect storm' as a combination of events or things that produce an unusually powerful result.

"I like him,"  said senior Austin Wellman when I asked him about his new coach this week.  "He's a good guy – a straight up guy.  That's a good thing."
Perfect!