Often in opposite dugouts during the spring high school season, the Ohio Diamond Hawks come together to play the game they love as the boys of summer. The Hawks — a collection of players from Anthony Wayne, Findlay, Millbury Lake and Oregon Clay — teamed up again in the Best of Midwest tournament at Newton High School on Friday.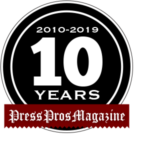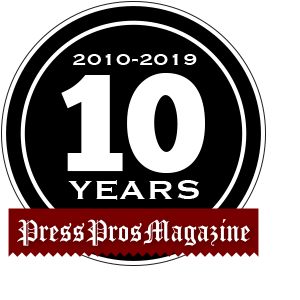 Pleasant Hill, OH – The first pitch of the game late Friday morning, thrown by Ohio Diamond Hawks hurler Tyler Martikan, came under gray skies and temperatures in the mid-60s.
By the last pitch of the game, also thrown by Martikan, the sun had broken through the clouds and warmed spectators with a comfortable 71-degree afternoon.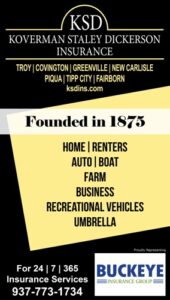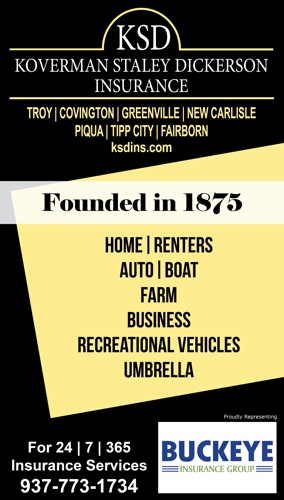 "Beautiful weather and kids that want to compete," Ohio Diamond Hawks 2022 coach Marc Medina said, describing what convinces him to spend his summer days in a small town nearly 2 hours and 30 minutes away from his home in Oregon, a Toledo suburb.
On Friday he got both.
Martikan tossed a complete game in the Warhawks' 3-2 victory against Midwest Pack 17U (Shipshewana, Ind.) at the Best of the Midwest tournament. The tourney that started Thursday runs through Sunday, with the championship games at Wright State University. Newton High School, Butler High School in Vandalia and Athletes in Action in Xenia serve as host sites all four days as well.
The Diamond Hawks enter Saturday with a 1-2 record in pool play. The Hawks lost 6-1 to The Texas-Apostle on Thursday evening. After a brief break following the win Friday, the Hawks dropped a 6-4 game to the Miami Valley Prospects 17U at Newton High School's turf field.
Medina and his players certainly want to win. But more importantly, they just want to play baseball. The Hawks are a collection of seniors-to-be at four Northwest Ohio high schools … Anthony Wayne (two players), Findlay (5), Millbury Lake (1) and Oregon Clay (6).
Fun fact: Anthony Wayne, Findlay and Oregon Clay all played in the same Division I sectional bracket during the OHSAA tournament. Findlay eliminated Clay 4-3 in the sectional final. Anthony Wayne lost to Bowling Green 3-0 in the upper bracket sectional final.
Fun fact II: Clay finished 12-2 to share the Three Rivers Athletic Conference title with St. John's Jesuit. It was the first TRAC baseball title won by a public school in the conference's nine seasons (and Clay's first since winning the city league in 2009).
Fun fact III: Anthony Wayne opens Division 3 ACME district tournament play on Monday, with the winner advancing to the state tournament.
With all that head-to-head baseball history, there's bound to be some jawing and some jabs tossed around. Right?
"A little bit," Martikan said. "It's nice to finally get back together as a whole group. Yeah, we talk (crap) to each other but (it's in good fun)."
Added Medina: "They're still playing the ACME season so we had some kids play against each other on Tuesday. The kid whose getting ready to start on the mound (against Miami Valley) struck out my third baseman three times last game. They've been jawing at each other a little bit in good fun. They enjoy each other. They're a good group of kids."
Medina and assistant coach Jamie Robinson have coached the Hawks the past four seasons. They coached against each other starting with 9U ball. After the 14U season they teamed up.
"We've had a good relationship and once the players got past 14, we decided to join together and have some fun," Medina said. "At the end of the season the guys still wanted to play so we joined together.
"You finally get a group of kids that want to be here. They're seeing with every-day play you don't have the kids who are here for recreation (baseball). They're here to compete and play for the next level."
That includes Martikan. He scattered seven hits over seven innings. He struck out four and walked one.
The Hawks offense gave him a 1-0 run in the bottom of the first when lead-off hitter Angelo Cuttaia scored from third on a double steal. Max Alm's RBI single scored Caleb Mueller in the second for the 2-0 lead. The Hawks made it 3-0 in the third when Noah Sample scored on four consecutive walks.
The Hawks put 10 runners on base in the first three innings. They had three base runners the next three innings, one that included a bad break for Midwest. Martikan reached on catcher's interference, which sent Midwest's catcher to the hospital for X-rays on his catching hand.
Midwest played the fifth and sixth innings with eight defensive players. A couple of players who missed the first two days are expected to re-join the team Saturday.
Still, Midwest rallied with runs in the fifth and seventh innings. Midwest's Nathan Sowder singled to lead off the seventh, then stole second. Max Shultz singled to pull Midwest to 3-2.
Martikan picked Shultz off first, struck out the next batter and ended the game with a line drive to first.
"He located his spots well. He kept them guessing today," Medina said. "He had a good defense behind him. I think when you have a good defense behind you, you feel more confident in your pitches. He did well today."
Martikan was mainly a closer on his high school team. That experience served him well in the fifth when he stranded a runner at third in both the fourth and fifth innings.
"I just love playing the game," Martikan said. "(Travel baseball) is 10 times better than high school, in my opinion. I think it's more fun. You get to interact and meet new people. That's what I like about it."
Martikan didn't give up any names, but those hotel stays during four-day tournaments often lead to some practical jokes and hijinx.
"There's quite a few of them," Martikan said of team jokesters. "I try to stay out of trouble."
He did, thanks in part to his defense, on Friday. Midwest stranded four runners in scoring position and five overall. The Diamond Hawks stranded seven in scoring position and nine overall.
And in the end, it added up to another beautiful day of baseball at Newton High School.