The path may have been cleared for college athletes to benefit financially from their name and stardom, but the pitfalls and harsh realities of how to do it limit those that will to a very particular few.  Here's why.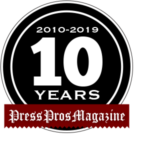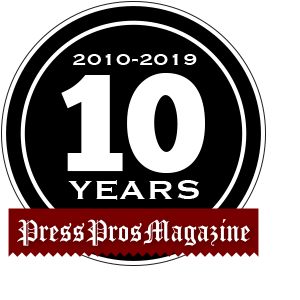 I have no issue with college athletes getting a few dollars for making personal appearances, signing autographs, and generally getting paid for an endorsement.  I'm intrigued by it, actually, and hope to learn something from it, personally, along the way.
And let me make this distinction.  This is not the same thing as getting paid to play, whereby schools would have to come up with some formula to proportionately compensate everyone on the football team, or worse…pay everyone on the football team equally.  It's not the nightmare of having to pay lacrosse and field hockey players, because what's good for one sport must be shared with the others.  One can only imagine the outcries of race and gender bias if they didn't.
No, this is a matter of a college athlete distinguishing himself (or herself) to the point of a business entity, or opportunity, knocking on their door and asking them to show up to represent their product or service – sign some posters, autograph some hats, pose for photos – and in exchange they will pay you a previously agreed-upon amount.  I can also see businesses offering athletes money to stay in school, and not leave early for the NBA or the NFL. So this will benefit those like Justin Fields, and not some third-string offensive linemen, except in his own hometown at the local furniture store on a Saturday from 1 to 3 pm.
But the harsh reality of name, image and likeness is this.  This ain't for everyone…the cream of the crop, if you will.  I suspect that 5% of the athletes will rake in 95% of the money.  I can see a situation coming where negotiations over equality and equity become necessary, because only a few are going to end up with money in their pocket.

I can even see the media becoming involved to drive local business to support particular athletes.  Already last weekend WLW personality Chick Ludwig tweeted that it was time for companies in Cincinnati to come to the aid of UC quarterback, Desmond Ridder.  Wrote Chick:  "Ridder has an infant daughter with his girlfriend and deserves a series of endorsements. It's time for the Cincinnati business community to step up & support Ridder."
Guilt?  A blacklist if you don't?
And a Pandora's box precedent if you do?
Reality?  Any real financial gain by college athletes is going to be driven by set of circumstances.
One, it's going to be short-term.  For one-and-done basketball players you're going to have to have an Obi Toppin year, like he had in 2019-20…where he's the only thing anyone in Dayton can talk about.  He caught the nation by storm, but his window to cash in was very short.  After he signed with the Knicks the Dayton market remembers him fondly, yes, but their attention immediately switched to the next class of Dayton Flyers.  See any Obi Toppins last year?
Two, exactly what kind of earning opportunity are you likely to attract?  Already some athletes are lining up video game endorsements, where you can sit at home and fantasize about beating Obi Toppin one-on-one from your couch.  But the shine on that apple will disappear very soon, I suspect, because video marketers know that the next big thing is in high school, and will be here next year.  The real money is to be made with more significant endorsements, with car dealers, insurance companies, and large retailers.  And the earning potential with them compared to personal appearance fees is like comparing dollars to dimes.  I suspect there won't be enough such opportunities to go around.
Three, to make real money there has to be a connection – and I suspect, a community profile.   The reason Toppin's window was short was because he was a New York kid.  He came to Dayton to play college basketball, but he's not going to come back to Dayton to live once his NBA career is over.  By contrast, Jack Nicklaus and Archie Griffin are Columbus natives, and have maintained relationships and profiles in central Ohio for the past forty years.  Nicklaus built a golf course, lends his name to a number of Columbus-based ventures, and Griffin maintains a high-profile position with Ohio State.  They have cashed in long-term – LONG-TERM – with generational business entities.  Jack and Archie don't show up to sign T-shirts.
OSU football recruit J.T. Tuimoloau won't have the hometown advantage.  He's from the west coast, he's going to be at Ohio State for a short period, and then he's gone.  Like Toppin, he's not likely to ever call Columbus his home and he's not going to benefit financially like Jack and Archie would if they were Buckeyes today.  Jack was from Upper Arlington and Archie went to Eastmoor High School.  If Sidney's Andre Gordon is going to make any real money off his name he needs to get very chummy in College Station, Texas…because that's the way it is.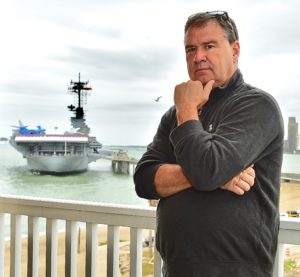 Four, what goes around comes around.  Meaning, the reality is that if you do benefit from your name, image, and likeness, there will soon be a new gymnasium built and someone will be asking you to write a sizeable check.  Yes, this assumes a lot from NIL, but people have great memories, and usually greater than the earning potential of college athletes.
Five, I assume that schools have already warned athletes about the boogie man the rest of us know as the Internal Revenue System.  This is probably the harshest reality of all, but be prepared to render to Caesar that which is Caesar's.  It's the last thing in an eighteen-year-old athlete's mind, but it's their worst nightmare if they don't have some kind of financial baby sitter to watch over their money and set at least 25% of it aside.  And money advisors get paid, too.
Five realities of name, image, and likeness – how dollars end up looking like dimes.
The guys who'll benefit the most from NIL…are the Caesars.