Playing Prospect League baseball in Springfield this summer, the Buckeyes' Mitchell Okuley is looking for a solution to a month-long slump that saw his Big Ten average, and his confidence, plummet.  But he's confident that time away and a return to routine is just the fix he needs.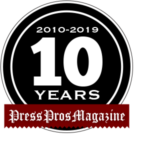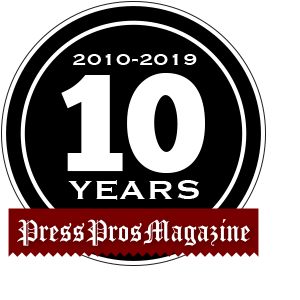 Springfield, OH – Sophomore Mitchell Okuley (prounounced Oak-lee) has always had the enviable swing that coach Greg Beals once described as, "good enough to give you a chance at a line drive every time up."
Smooth, fluid, effortleess, the ball seemed to leap off his bat in the Buckeyes' opening series against Illinois, in South Carolina, back in March.  He was only 2-12 in the four-game series, but he hit at least six balls hard – seriously hard – and one of his seven home runs for the season as the Buckeyes took three of four from the Illini.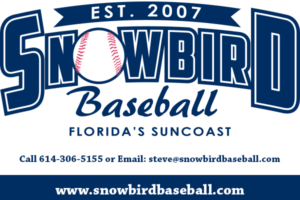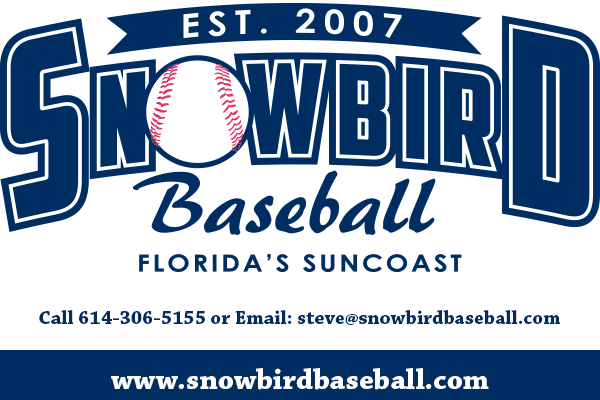 He continued to hit the ball hard the following weekend in Minneapolis, where the Bucks played a pair against both Iowa and Nebraska (6 for 12 in those four games).  The swing was serving him well.
But somewhere in Piscataway, New Jersey, the following weekend, the swing, along with the rest of team, seemed to get out of routine – dropping two of three games to Rutgers – in what would become a common theme with a season overshadowed by the Big Ten's Covid protocols, and Big Ten fastballs better than those seen in his freshman season.  Hovering around the .290 mark, his average would take a precipitous plunge for the remaining thirty games of the season, despite being moved around in the lineup.  He finished the year with a .214 mark, with 7 home runs, 19 RBIs, and an on-base-percentage of .318.  He walked 19 times in 154 at bats.
Playing in Springfield this summer for the Champion City Kings, he again got off to another promising start, pounding a pair of home runs in the season's early going, only to see his average drop in the past two weeks to .225 (20 for 89), with 10 RBIs in 25 games.
"I did get off to a good start, but the last couple of weeks I've been hitting some balls hard that were right at people,"  he explained this week.  "It's hard to control that.  But I'm working on a couple of things to get back on track before I go back to Ohio State in September."
There's no question that Mitch Okuley can hit…because he has hit.  And the swing that Beals detailed is as good as advertised.  But as a principal figure in rework of an underachieving 22-20 team in 2021, he also understands that his is a position counted on for production proportionate to his potential.
There was little question that pitching in the Big Ten was elevated this year over what it was a year ago.  During the down time from Covid last summer pitchers worked on increasing velocity – Ohio State pitchers included – while hitters, with no summer baseball, were denied live at bats in competition and had to settle for batting practice velocity and hitting off machines.  A lot of college hitters were surprised at the difference, and the disparity was obvious.  The Buckeyes hit .247 as a team in 2021 – opponents in the Big Ten hit just .241.
"It was frustrating,"  says Okuley, speaking of the Buckeyes' season.  "I had to learn that you're going to go through some tough times, especially when you're facing that kind of pitching.  There were some mental things…once I started struggling I quit trusting my swing, trying to do some things differently each week.  I think that's where I started to go downhill.  At the beginning of the year I was swinging great because I was doing the same things every day.  But as we started to travel I got away from it…the travel routine was different.  Everything was different.  I just lost confidence in my swing."
The swing!  More than one has pointed to how the ball jumps when he makes contact – seemingly effortless contact.
"I try to keep it smooth," he says.  "I don't try to do too much, and that's where I got in trouble this year.  I started hitting some home runs and I haven't done that in the past.  I might have tried too much to hit home runs.  I need to get back to being smooth.
"Fatigue was probably part of it,"  he adds.  "That, and nothing was normal this year.  We traveled on three buses, we couldn't be together, couldn't eat together…a different routine.  School…my major is mechanical engineering and I was doing school until 3 am and playing the next day.  You're worried about all the Covid stuff and that wears on you.  Communication was hard back during fall ball because we got put on pause a few times and if you wanted help with something you had to do it by phone, or on your own.  During the season it was better because we were together, but it was just different.  Hopefully we can wipe things clean and start new in the fall.  You don't want to wipe it completely away because we need to learn from this year, but we need to start fresh and get back to where it was at the beginning [of this year].
He played in all 42 games last year, and started 39 of them.  So there is confidence in Okuley – the swing – and a realization that there was a lot more out of whack with the 2021 season than just his .214 average.  He had a lot of company.  But during it all he played a good right field – no errors on the season with 80 putouts.  And the fact that time is on his side (he has the extra year of eligibility due to Covid), and the confidence of the coaching staff, makes the work to regain personal confidence less threatening.
"It's nice to know that they have confidence in me,"  he adds.  "They know that I can field, they know that I can hit, so it's a matter of working on the little things they were telling me about so I can get better.  I want them to trust me…even more."
There's little doubt that the line drives will return come fall practice.  Okuley, a product of Olentangy Liberty High School is that talented, and he's already shown what can happen when things are intact.
In the meantime he works, and smiles over the fact of another Ohio Capital Conference school (rival New Albany) having won this year's OHSAA Division I state title in baseball.
"We play pretty good baseball in the OCC," he boasts, rattling off the names of the top schools and top players.  It's fun – high school baseball – and the memories of time spent are a refuge from the pressures of the present.  He remembers, and he knows…all he needs is a few base hits.
They'll come.  He has the swing.