E.J. Liddell listened to what the scouts said and will return to Ohio State for his junior season, which raises the stakes for the Buckeyes on the court and establishes a test case for the value of an OSU basketball player in a football-obsessed market.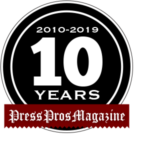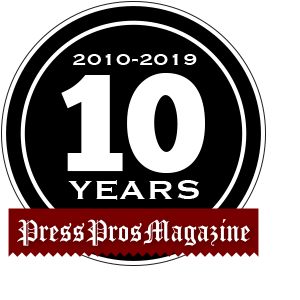 Gauging the importance of something by what the social media reaction is, as Mark Twain once said, is the difference between lightning and the lightning bug.
Hence the cyber world-shaking reaction Sunday to the commitment of five-star defensive end J.T. Tuimoloau to attend Ohio State this fall compared to the tepid acknowledgement Saturday of forward E.J. Liddell's return for his junior season with the Buckeye basketball team.
Tuimoloau's announced arrival sent the OSU-centric internet sites into spasms over the breathless potential of what they gush is the highest-rated defensive recruit in school history.
Liddell's post on Twitter that ended his flirtation with the NBA draft barely drew ripples in comparative response.
Maybe Tuimoloau will take a sledgehammer to every record of the Bosa brothers and Chase Young, while rendering recollections of Jack Tatum, Randy Gradishar, Chris Spielman and A.J. Hawk.
Coming Attractions always captivate the audience, of course.
It's harder to hold the interest of the crowd for hours.
Liddell did that last season, when he averaged 16.2 points and 6.7 rebounds in rocketing from capable substitute as a freshman to first-team All-Big Ten forward as a sophomore.
He carried the Buckeyes to upsets of three Top 15 teams on the road and, in tandem with Duane Washington, a memorable upset of Michigan in the Big Ten Tournament and a No. 2 seed in the NCAA Tournament.  All that's been sucked down the memory hole since the worst NCAA loss in school history, a cringe-worthy overtime defeat against 15th-seeded Oral Roberts.
Washington and Liddell both chose to explore their NBA options via the league's prolonged summer camp circuit, a stark contrast to the compressed week or so college football players get to make their life-altering choice by the NFL.
The beauty is players get a realistic picture of their likely appeal to the NBA.
The danger is the longer they hang around that life, the longer self-serving agents encourage them to leave school, the more tempting it is to leave college basketball behind.
Washington grew up around the League as the nephew of former New York Knicks coach and Los Angeles Lakers point guard Derek Fisher, and hence he felt ready upon advancing to the NBA Draft Combine.
Liddell made the Combine, too, but that's where he grasped a very hard reality that Washington and many others over the years have missed.
You're not ready when you believe you're ready.
You're ready when the teams say you're ready.
Liddell listened and hence is returning to OSU with an eye toward polishing his skills as an NBA forward. He added an outside jumper last season. If he becomes able to take defenders off the dribble and create his own shot this year, then perhaps he'll advance to a Top 50 prospect next summer.
Washington has never suffered from self-confidence. He has, however, struggled with self-awareness. He's a shooter, but only occasionally is he a maker, having never exceeded 40% accuracy from three-point range at the shorter college distance.
Liddell's road to the NBA will once again take him to Bloomington, Ann Arbor, Madison and Iowa City.
Washington — if the pre-draft projections are correct — will chase the dream he believes is within reach right now via sobering G-League outposts like Fort Wayne or Grand Rapids, or perhaps a farther-flung path through Jerusalem, Istanbul or some other Euro League destination.
OSU coach Chris Holtmann would never say this, but in his heart he'd take Liddell's return over Washington's purely on basketball terms 1,000 times out of 1,000.
Liddell is a matchup nightmare — too quick for centers, too strong for forwards. He occupied the top line of every opposing scouting report last season, which means the focus he required made life easier for every other teammate.
Washington's return, and Liddell's departure, would have crushed Ohio State's chances of winning the Big Ten in March. That's not to say Washington's absence won't be felt, but the hole he leaves behind is a minor repair, not an engine overhaul.
There is one looming headache in Liddell's return, however, and it's Holtmann's migraine to manage.
Liddell provides an excellent test case for the marketability of an Ohio State basketball player in the Name, Image and Likeness era. He's a proven star on the court, with a humble, likeable demeanor and a telegenic smile.
There's no reason he shouldn't profit handsomely from his star power, unless that's just not possible for an OSU basketball headliner in a football-obsessed town.
Compare the Ohio State resumes of E.J. Liddell and J.T. Tuimoloau and we're back to Twain's clever delineation between lightning and the lightning bug.
Liddell is a proven commodity.
Tuimoloau is just another can't-miss bet on the futures market.
If that doesn't translate into significant dollars in Liddell's bank account, because that cash finds its way into the unproven pockets of a kid who's never played a down in Ohio Stadium, it won't take long for that message to get out on the recruiting trail.
And if it does, its impact of Name Image and Likeness on the Ohio State basketball program will be anything but NIL.
Bruce Hooley is a former sports editor of the Troy Daily News. He hosts the sports/faith-oriented We Tackle Life podcast on iTunes and GooglePlay and the Bruce Hooley Show from 5-7 p.m, Monday-Friday on 98.9 The Answer.