Baseball games on the fourth of July used to be a matter of routine and tradition.  Now, they're something to be taken more seriously…with colleges, scholarships, and futures on the line.  You never know who's watching, and they may be watching you!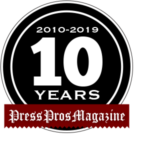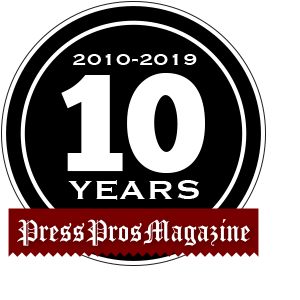 Pleasant Hill, OH – On a warm and lazy Friday afternoon, and with his Arsenal 18u team comfortably ahead after just two innings of play, New Albany senior Carter Druckenmiller hit a routine ground ball at an opposing infielder.
Routine by most counts, when you're up 8-0 against a team that's low on pitching, and when you've already banged out nine hits in the first two innings.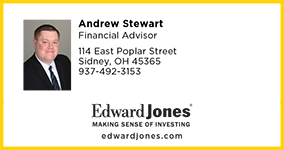 But Druckenmiller had something other than a routine motive on his mind as he burst out of the batter's box and ran to first base like his hair was on fire.  As it happened he was out at first, but no one really noticed the catch and throw that beat him to the bag.  It was the hustle and the attitude of Druckenmiller that people were buzzing about.  He was in Pleasant Hill, Ohio on 4th of July weekend to make an impression, and depending on fate – or luck – he did that just by the way he ran to first base.  Safe or out, in this case, didn't matter.
You see lots of Carter Druckenmillers this summer in the Best of Ohio series of weekend tournament games for high school players 15 through 18 years old.  Kids with one remaining year of high school baseball ahead of them in the spring of 2022, they're out to impress college coaches with their skill and commitment to compete, even if it's beating the throw to first base on a routine ground ball.
"You know, I just want to play for any college program that wants me,"  he said later, sharing some insight on why these otherwise irrelevant summer baseball games mean so much to so many.
"I don't care if it's DI, DII, DIII, or NAIA…any place where there's a good opportunity for me, I want them to see me play."
And in a college baseball culture where there's opportunity in so many Division II and III schools for players passed over by the Ohio States and Wright States, word travels quickly about players who are that committed to compete.  Wittenberg is here this weekend, as is Bluffton, Findlay, and a handful of other possibilities, all looking for the qualities exhibited by those who make it known…we want to play!
The Arsenal team, out of Columbus, is stocked with such talent from central Ohio schools like New Albany, Dublin Jerome, Olentangy Berlin, Westerville Central, Gahanna, Bishop Hartley, and DeSales.  And outside of Columbus…Matt Salmon (Tipp City), Trenton Fulkerson (Indian Lake), and even Hunter Clevenger, from Greenup County, Kentucky all make the weekend trip to be part of such an irresistible collection of talent.  They ALL want to be seen.  And in most cases, they have one more summer to do it – to prepare – for that final impression in their senior year.
"Baseball this summer is more important than it's ever been,"  says Arsenal teammate Andrew Trybus, likewise from New Albany – a lefthanded pitcher who contributed greatly to the Eagles' recent OHSAA Division I state title win in Akron.
"There are colleges here everyday looking at us because this is a very good, talented team.  Every game is an opportunity to showcase our skills to those guys because losing last year sucked.  It sucked for everyone, but with a year lost you have to play better than ever, while you have the opportunity, and you don't want to make any mistakes."
In the case of New Albany teammate Druckenmiller, there would be added pressure to perform because he played sparingly this spring due to time missed rehabilitating after a meniscus tear in his knee.  But he's quick to say differently.
"I really have no pressure at all,"  he says.  "I've been playing this game since I was five years old.  I know this summer is the biggest summer of all time…but that doesn't matter to me.  I feel no pressure.  This spring's high school season humbled me because I didn't play that much coming off my knee injury, so I was just ready to get to the summer and 'ball out' every single day.  So this summer is everything to me."
Pitcher Niko Kreuzer (pronounced Crooser) has the luxury of an added year.  He'll be a junior this fall at St. Francis DeSales High School.  Tall and lanky, he throws hard and pitches aggressively…not afraid to knock opposing hitters back from the plate during Friday's game with Home Field Elite, out of Springboro.  Still, in recruiting terms, your junior year is when you need to get noticed before schools extend all their scholarship commitments, and you're left with a 'walk on' – an audition – opportunity.
"Like Carter said, it doesn't matter where I play…I just want to play college baseball,"  says Kreuzer, who surrendered just one hit in four innings Friday.  "This is the year when I want to get noticed, and a dream school for me would be Wright State or Xavier in Ohio.  Outside of Ohio…I'd give anything to go to Ole' Miss.  But Mount Vernon was here to see me pitch today, and that's a good start.
"I'm pretty happy with my summer so far – I kinda' made a big jump from last year to this year with my fastball, but my breaking stuff needs to get better."
He wasn't being gratuitous, even on a day when he dominated and won 9-0.  Niko Kreuzer knows he has to be better to land in one of his dream schools.
Andrew Trybus isn't afraid to dream big, either.
"Notre Dame.  I know they're like a top ten school right now, but that would be my dream school for college baseball,"  he says.  He'll pitch later this weekend, and who knows…?
Which is why Carter Druckenmiller will be out there again tomorrow, running like his hair is on fire.  DI, DII, DIII, NAIA…it doesn't matter.  It's all the same dream.
If you need a second baseman…he'd like to hear from you.