Baseball players from around the state aren't shy about expressing an opinion on lost time due to Covid.  Some bitter, some frustrated, and some already making other life choices.  In the meantime…they play as much as they can, while they can.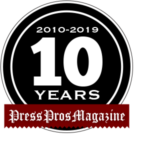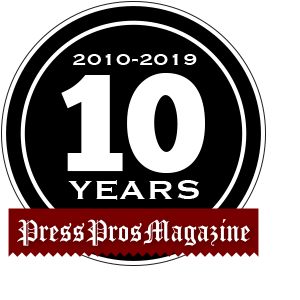 Pleasant Hill, OH – Patrick Joyce is like a lot of other teenage boys this summer who love to play baseball.  He's playing as much as he can…while he can.
A senior this fall from Dublin, Ohio, he almost played for coach Ryan Longbrake at Dublin Scioto this spring – a righthand-hitting first baseman with obvious skills.  We say he almost played because eight games into the Irish's season Joyce tested positive for the Coronavirus.  Season over!
Like a lot of other teen athletes who tested positive he was asymptomatic – nothing wrong with him – except frustration and that sense of time lost from doing the thing you love to do.  Patrick Joyce loved to played baseball with his friends, and couldn't.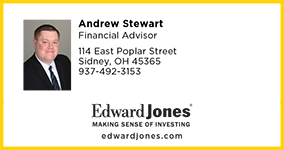 But he's playing presently, appearing this weekend at the Best of Ohio 18u tournament series being played at Newton High School, Wright State, Butler High School, and Springfield.  Friday his Columbus Bruins team beat the 17u 'Canes (Miamisburg) 5-2 at Newton, with Joyce going 1 for 3 (a double), driving in one of the Bruins' runs in the third inning.
"Yeah, it was frustrating for sure,"  Joyce said, gracious enough to speak of the experience of being quarantined over what another player last weekend called, "just fear."
"I was hitting about .375 for those eight games and that was it."
Another from central Ohio last week expressed it this way.  "Adults with nothing to lose making decisions for young people that have a lot to lose.  We only have four years to play."
Some are bitter about losing valuable playing time on the field over pandemic politics.  Many will tell you that baseball is their life, their ambition…their goal for the future.  Patrick Joyce admitted Thursday, "I'd like to play in college, but now I'm thinking Division II or III.  Between last spring and this spring I've lost too much time.  I would have already heard from Division I if they were interested."
But there's no anger with Joyce when he speaks, and with a better perspective than some.  He knows he's had something he loves taken away, but he's willing to adjust on the fly and try to control what he can control.
"It was a struggle to be home in quarantine,"  he said with a smile.  "And it's a blessing to be out here now.  There was nothing wrong with me physically – more of a mental stress because you love this game and you want to play.
"You know you could be out here having fun.  Every day I would sit there and think, 'why me?'.  I mean, it sucks, but you just have to control what you can control."
Like a number of kids questioned, Joyce has some of his own – some good ones, not doubt – that the 'adults' would struggle to answer for those having so much to lose.  Obviously this is a different day and a different culture for accepting what hard, cold facts don't justify.  And Patrick Joyce is among the brightest when it comes to figuring things out for himself.
"What's hard is to have it taken from you.  And then you have to just take what you can get,"  he adds.  "You do question about why you're not playing, and after a while you begin to question your love [for baseball].  But then you come out with your summer ball teammates and the love for it is still there.  You know it's real.  Like I said, you take what you can get and I couldn't be happier right now."
The Best of Ohio series has three more weeks of weekend baseball before teams break down and go back to prepare for another school year and the fall sports seasons.  And hopefully, this time there will be a full spring season at Dublin Scioto and schools all across the state. Patrick Joyce is counting on that.
"I'll continue to have fun playing,"  he assures.  "I'd like to play in college, but I won't get too caught up in offers and recruiting.  I'll take what I can get, control what I can control, and we'll see where that takes me."
He plans on studying biology, and his future plans include dental school.
"I'll consider all my options,"  he says.  "Whatever seems right for me."
For the sake of kids like Patrick Joyce…oh, that others might do the same!