Governor DeWine adds to the whip-saw remake of college athletics and gives OSU coach Ryan Day everything he wants, which is likely to thrill Ohio State fans…if and until it doesn't.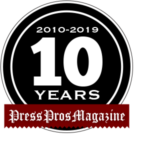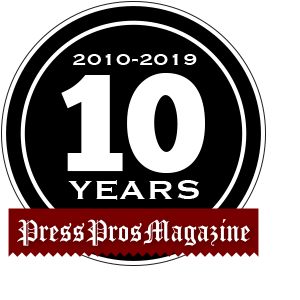 There are about 60 days — give or take a few — before Ohio State opens its 2021 football season at Minnesota.
You can look forward to that now since Ohio Governor Mike DeWine has spared the Buckeyes' program utter destruction with an executive order enacting Name, Image and Likeness legislation into law.
Until DeWine by fiat granted OSU players' right to make money off all manner of commercial endorsements, a doomsday scenario painted vividly by head coach Ryan Day last week in the Ohio General Assembly hovered like an F5 tornado.
Day went before the House and Senate in Columbus twice in seven days to strenuously encourage lawmakers to enact NIL privileges for his players so they can cash in on the celebrity and influence they have as Ohio State football players.
Free college education, free tutoring, free optimized nutrition, free expert coaching, free elite medical care, free access to untold millions in the professional ranks and the fallback of lifelong allure to the robust Columbus business community after graduation being worth exactly nothing, it goes without saying.
Thank goodness, the era of the million-dollar-per-year college athlete is finally upon us.
Just watch.
Going forward without NIL privileges in Ohio could "possibly be a disaster," Day said, because "this has quickly become an issue for recruiting."
Without Buckeyes being able to hawk merchandise, reap appearance fees and otherwise capitalize financially off their notoriety, Ohio State "will struggle to attract student-athletes," thus saddling his program with "a competitive disadvantage, for sure, (that would) create an unlevel playing field."
"I think it's something that would leave a mark for a long time and be hard to come back from," Day said. "…It would quickly — and I only think it would take weeks — create a major problem and could possibly be a disaster."
The understandable urgency, in Day's mind, was that if Alabama, Michigan and others could entice recruits with the likelihood that they can make money off their name, image and likeness in those states and Ohio had no such provision, it wouldn't have taken long for Buckeye football to become Prairie View.
After that plea — and before DeWine granted it — the player Day and defensive coordinator Kerry Coombs and defensive line coach Larry Johnson greeted at the airport in Poynisian shirts and tried to wow with OSU's detailed plan for his personal financial bonanza — five-star defensive end J.T. Tuimoloau — cancelled his recruiting visit to Alabama.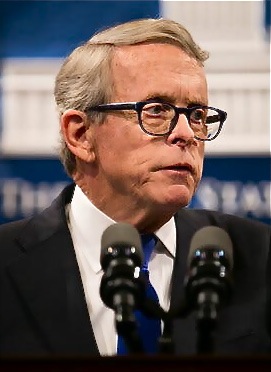 That happened after Ohio's hoped-for NIL bill hit a snag in the General Assembly, and, again, before DeWine took his whoopin' stick to the normal course of order by the people's duly-elected representatives in the House and Senate.
DeWine didn't think he could afford to wait three days to see if the NIL bill would have been attached to the state budget, which Constitutionally must be approved before July 1.
Meanwhile, Tuimoloua's decision to skip a recruiting trip to Tuscaloosa suggests maybe Day slightly overstated the gravity of expedited NIL legislation's approval to the survival of Ohio State football.
Hard to believe the foundation built by Chic Harley, Jim Parker, Lou Groza, Paul Brown, Woody Hayes, Jack Tatum, Archie Griffin, Chris Spielman, Eddie George and Urban Meyer and others could withstand J.T. Tuimoloau having to possibly wait a month or two before getting clearance to hawk all manner of merchandise for his personal gain.
But now, thanks to Mike DeWine, the skids are greased for players' palms to be treated likewise. Thus, Ohio State football is spared the potential consequences of the unknown, and coincidentally the governor's season tickets and spot in the skybox high atop Ohio Stadium are also as safe as a walled citadel.
Day need no longer worry about a mass exodus of his roster to more profitable locales and is free to lay waste to the pedestrian competition of the Big Ten in pursuit of the national championship that's barely eluded him the past two seasons.
Amid that, Day will also have the joy of shouldering a whole different set of daily concerns amid a new era of college sports that will make his job more challenging than ever before.

The arrival of NIL coincides with the dawn of one-time immediate transfer eligibility for all Division I athletes, which essentially means free agency has come to the college ranks.
Not playing enough? Not making enough money or getting enough commercial endorsements where you're playing? The grass is not only greener on the other side of the conference — or the country — the cash is more plentiful, too.
Now Day and his counterparts in college basketball get the headache of essentially re-recruiting their entire roster every season.
Consider that following the most-recent college football season, more than 1,500 players entered the Transfer Portal. The number was in excess of 1,300 in college basketball after the NCAA Tournament.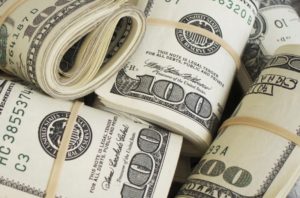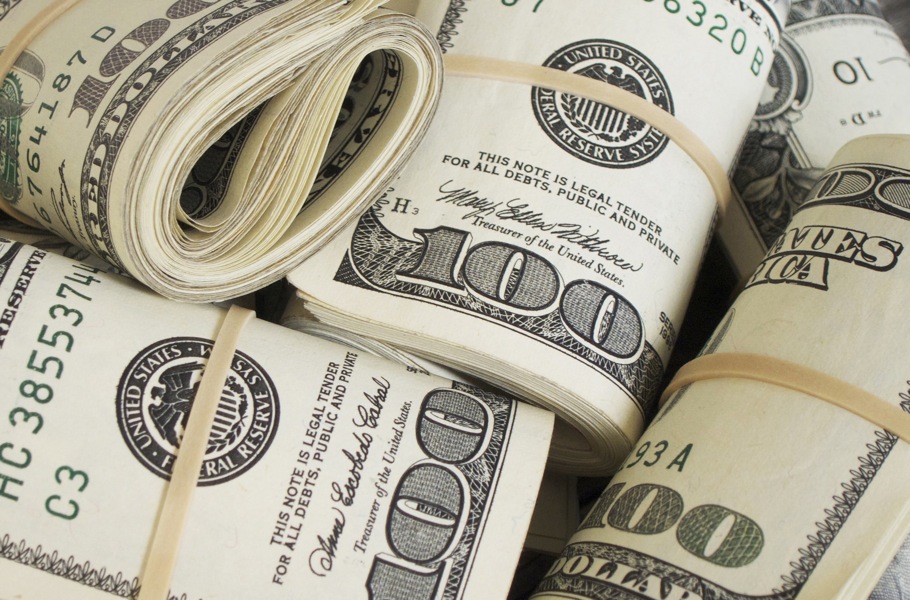 That was before players knew they would be immediately eligible wherever they transferred, and before the recruiting pitch to entice their transfer included dollar signs.
Make no mistake, NIL and immediate transfer eligibility are both the right thing to do in a hemisphere where coaches, administrators and conference commissioners make multiple millions and the players do not.
There's some perverse enjoyment watching those who've capitalized on the system as it was now scramble to adjust to new freedoms that will create more migraines than they currently know how to measure or mitigate. 
Elite college coaches like Day — who have always been unfairly judged by the knucklehead behavior of players off the field — now get to deal with the petty jealousies that could develop when one player makes more than another or when a handful of headliners can afford to buy fast cars rather than have boosters illicitly provide them.
But, hey, nothing bad could happen in those scenarios, right? And there's certainly no concern with hangers-on in the fan base — male or female — concocting a scheme to get next to a player to relieve him of some of his robust stash of cash.
There's never a wrong time to do the right thing, and allowing players' to profit off their Name, Image and Likeness is decidedly — regardless of whatever downsides it introduces — the right thing.
Filed, of course, under: Be careful what you wish for.
Bruce Hooley is a former sports editor of the Troy Daily News. He covered Ohio State for 18 years for The Plain Dealer and has since worked for ESPN radio and Fox Sports Radio affiliates in Cleveland and Columbus. He hosts The Bruce Hooley show on 98.9 The Answer and the We Tackle Life podcast on iTunes and GooglePlay.