As questions persist as to why more kids don't play baseball – what kind of incentive will it take to bring them back – the obvious answer is…if you consider the facilities why would you want to play?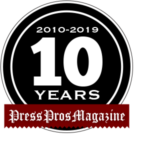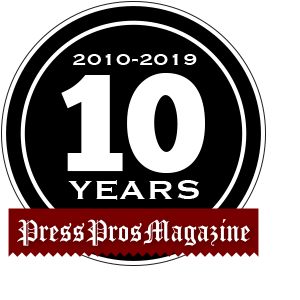 If you drive around the suburbs of Columbus and Cincinnati you see it – significant amounts of money being spent on development and renovation of neighborhood baseball diamonds.
The Cincinnati Reds, themselves, have poured massive money into the reclamation of vacant lots and deserted real estate for state-of-the-art facilities where kids can play baseball. And they're not alone. Major League Baseball has made facilities, especially in inner-cities, a priority in nearly all of its markets.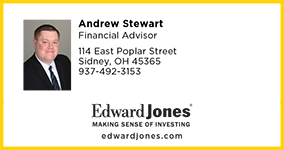 Still, across the country baseball is losing numbers because kids aren't playing.
Some blame the family unit, and the increasing percentage of single-parent homes where dads aren't there to play catch and pitch batting practice to little boys.
Others point to the socio-economic factor of basketball, for one, being a cheaper alternative to baseball. It's tough for many kids without means to pony up $200 for a decent glove and another hundred for a suitable pair of cleats. By contrast, an all-surface basketball costs about $25, and all you need to use it is a hoop.
But some also point to the issue of poor baseball facilities – fields that are unattractive and unsafe…rough, unkempt, and poorly lit (if they're lit at all), and they ask the obvious question, "Given the choice between what's available for basketball and football, why would you want to play baseball in a place like that?"
In Ohio it's an issue where spring cold and rain make a majority of high school diamonds 'iffy' for at least half the high school baseball season. Many fields are not properly prepared in the fall, for quick and uniform emergence in the spring, and for most schools the sum total of their maintenance inventory is nothing more than a lawn mower, a rake, and a device that puts down a chalk line (or paint) for the batter's box and baselines.
Mounds are not maintained properly in many cases, and infields develop a severe lip between the grass and the dirt by repeated dragging when the ground is dry and it's windy.  The dirt simply blows off to an adjoining neighborhood.
Outfields are mowed when it's wet. Gators and pickup trucks get driven across the same wet ground for convenience sake, leaving ruts. Step in one of those ruts and ruin an ankle…or the baseball takes a bad hop, making it frustrating to play.
Jordan Kopp, the head coach at Miami County's Newton High School, decided to address the issue, encouraging that district's school board last fall to install an artificial turf infield to at least make half the field safer and more efficient on which to play.
"It's an incentive for the kids to play baseball, too," he says. "Part of high school baseball has always been maintaining the field, and when you sign up to play you know you're going to spend at least thirty minutes prior to practice dragging and raking the field, a couple of hours a week mowing, and about forty five minutes on game day getting the field prepared to play. Kids really don't want to do that.  They'd rather play.
"I told the school board we'd spend less time working on the field and more time developing baseball skills. We'd have a safer, more encouraging environment that would serve more kids who want to play…that will want to play in the future."
The Newton facelift was paid for by private donation, as was a similar work done on the Vandalia Butler facility this spring.
"Depending on the turf, and who does the installation, it's somewhere between $180 and $250 thousand dollars," adds Kopp. "But I predict that within five years a lot of schools will have turf fields for the same reason we do. It's safer, it's an incentive to play, and you spend more time playing baseball than working on the field."
Baseball, of course, is just part of an impressive Newton athletic development in facilities that includes soccer, softball, track and a community field house.
"Athletics has always been an important part of our school community," says Superintendent of Schools, Pat McBride, "We're proud of our facilities and what they contribute to the overall experience of being in Pleasant Hill."
By all accounts its paying off, as the Indians have won a state title in softball in the past decade, and their participation numbers have been up.  Their record in baseball is impressive, averaging 20 wins for the past three seasons, proving, perhaps, that if you build it they will, indeed, play baseball.
For the others, though, time will tell.  Is the investment worth it?  If you build it, as Kevin Costner did in Field of Dreams…will they come?
We'll all see soon enough…in about five years, says Kopp.