It may have been the most telling of all the weekend baseball games…an impressive display of MVL talent from Troy and Butler on Saturday in a preview of what lies ahead for both schools come future springs.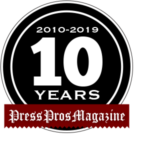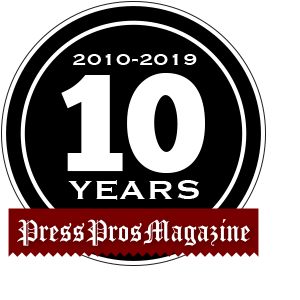 Tipp City, OH – High school sports – any of them – are really hard to predict for no better reason than they're played by high school kids.  Up one day, down another, the most consistent thing about adolescent talent is its inconsistency.
But Saturday, in 16u play between the Miami Valley Prospects and the Bo Jackson Elite team from central Ohio, anyone with any imagination and knowledge of baseball at all could see it – the best-kept secret in the Miami Valley League, in its worst-publicized and most-overlooked sport.  MVL rivals Troy and Vandalia Butler are stocked with young baseball talent, the likes of which you typically expect from Division I schools in Cincinnati;  but you may never hear about it.
It's young, gifted, and ignored…because it's not football and basketball – the revenue sports.  Baseball is the stepchild of OHSAA sports – something you hope doesn't interfere with prom, and something you want out of the way with before graduation.
But this summer it's the buzz among knowledgeables.  "Troy is loaded with 'studs',"  one retired coach expressed Saturday as he watched up-and-coming talents like Connor Hutchinson, Trayce Mercer, Brian Allen, and Owen Harlamert show their skills against the Bo Jackson team stocked with talent from traditional OCC (Ohio Capital Conference) schools from central Ohio like Olentangy Liberty, Olentangy Orange, Hilliard Bradley, and Upper Arlington.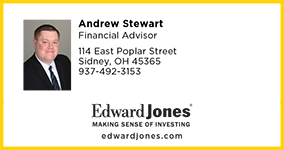 And missing from the Troy list is sophomore-to-be and highly acclaimed Ryder Kirtley, who actually plays on the Bo Jackson 15u team in central Ohio.  Kirtley was the Trojans starting shortstop last spring, hit in the .290s, and one rival coach called him the most athletic area baseball freshman in years.
Butler is less of a secret, an area baseball power for years under veteran coach Trent Dues, having made a deep regional run in Division I this spring before bowing out to eventual state runner-up Cincinnati Elder.  The Aviators were equally represented Saturday with underclassmen Jayden Watkins, Josh Morris, Evan Ables, and Cayden Borchers.
And all eight of those listed from Troy and Butler had a significant hand in what would be an eventual 6-2 Miami Valley Prospects win over Bo Jackson.  In a game that was hardly determined by hitting (Troy got six hits, Bo Jackson had five), Butler's Evan Ables pitched, benefited from sound defense, and got dependable relief work by his Butler teammate, Cayden Borchers.  That proved to be the difference.
Ables will be a junior next spring, a righthander who sinks the fastball and makes it cut away from righthand hitters with a crossfire delivery.  But his best attribute on Saturday was his willingness to compete.  Scoreless into the third, he hit the leadoff hitter from Bo Jackson, who immediately stole second and was in scoring position with one out.  Ables left him there with one of his five strikeouts in four-plus innings.
An inning later, he plunked the leadoff man in the fourth with a pitch Ables later claimed was a strike.  "That's how close to the plate he was standing,"  he said.  Another stolen base, an error on Ables attempting to pick off the runner on second, and a passed ball allowed the first run of the game – the only run, as it turned out, allowed by Ables.
In the top of the fifth Owen Harlamert walked to lead off for Troy.  Catcher Dillon Hyer (Washington Court House) got on by an error, Luke Ehlinger (Tecumseh) ) singled, scoring Harlamert, forcing Bo Jackson coach Zarley Zalewski to lift starter Ethan Fahrbach in favor of Braxton Platt with two men on and two out.  Platt promptly walked the first two hitters he faced to force in the go-ahead run and give Troy a 2-1 advantage.
Ables seemed to tire in the bottom of the fifth after striking out the leadoff man, then surrendering a hit, and a walk to put runners on first and second.  Borchers came on  to relieve him and retired the final two outs on a strike out and a fly ball to Brian Allen in right.
Connor Hutchinson had had a couple of miserable at bats in his first two plate appearances, but righted himself to lead off the sixth by hitting the hardest-hit ball of the day, a searing line drive to the alley in left center that went all the way to the Clawson Field scoreboard.  One out later he would score on a long sacrifice fly by Trayce Mercer to make the score 3-1.
Bo Jackson was hardly through, and answered in the bottom of the sixth with a single, a sacrifice bunt, and and RBI single by Jackson Larson (Grandview Heights) before Borcher would retire the side on a line drive double play and a fly to Allen in right.  Troy still led, 3-2.
But the Prospects came right back to score three in the top of the seventh, highlighted by a perfectly executed suicide squeeze bunt by Nathan Teller (Northmont) that scored Ehlinger from third base.  A second run scored on a fielders' choice ground ball, and a third came home on a balk call against Braxton Platt.  Cayden Borchers had little trouble in the bottom of the seventh in closing the matter, finishing his 2.2 innings of one-run, two-hit baseball.
"It wasn't my best day of the summer,"  said Evan Ables afterwards, speaking of his 4.1 innings of work.  "I've pitched better."  But his defense committed just one error behind him, Connor Hutchinson's line drive double in the seventh sparked the insurance he would need to gain the win, and the manner in which they won left little doubt over the rumors about talent and the teams to beat in the MVL in 2022 and beyond.  Ables, Borchers, Jayden Watkins, Hutchinson, Mercer, and Harlamert were all central figures in the win.
There was a lot of Best of Ohio baseball played this weekend, but none said more about next spring than that one 16u game on Saturday in Tipp City.
It won't make baseball any more of a priority come April, but the fact of people talking about 'studs…should be enough to make it interesting for more than the parents.