Sidney Legion's tough six-inning fight to take a late lead came to naught as a costly error and an unlikely home run sends Grove City past them at the finish line in Friday's 16u play at Newton.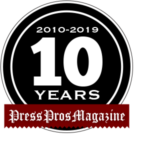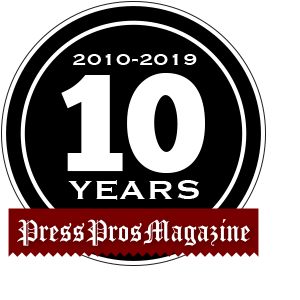 Pleasant Hill, OH – Here's what the Sidney Legion team learned in Friday afternoon's 16u pool play against Grove City at Newton High School in this weekend's Best of Ohio summer tournament play.
One, there are no moral victories in baseball.
Two, there's really no such thing as close, like you have in horseshoes.  Trailing 1-0 until the bottom of the sixth, Sidney put together a rally that saw them take a 3-run lead in the bottom of the sixth…only to see disaster strike in the top of the seventh, and their lead vanished by one flubbed fly ball and a wind-blown home run.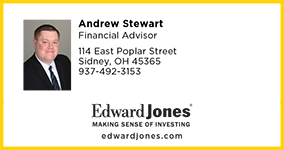 What it was was a pitching duel between Sidney lefthander Alex Schmitmeyer (Minster)  and Grove City righthander Wes May, out of Miami Trace High School.  And Grove City, having one of central Ohio's best legacies relative to high school baseball, delights in playing behind a strong pitching performance.  They can catch it, and they can throw it.
But Schmitmeyer held them scoreless until the top of the third when Grove City scored on a one-out double to left and an RBI single to right field to take a 1-0 lead.
Sidney answered in their half of the inning with a double of their own and a single to right – barely through the infield – but not far enough to score from second base.  They stranded both runners when the third out was made on a ground ball to second.
Wes May was throwing hard – Alex Schmitmeyer was just the opposite, throwing off-speed breaking balls and a fastball that might not have touched 70 miles per hour.  But it was enough to flummux the Grove City hitters sitting on the fastball.  Five of the next nine outs between the fourth and the sixth were pop ups to the infield or medium depth in the outfield.
The one hard hit ball that Grove City had came in the top of the fifth with a lead-off double over the head of Sidney's leftfielder and on to the wall.  But one out later Sidney catcher Nathan Beair gunned that runner down trying to steal third base – threat ended.
Sidney finally took advantage in the bottom of the sixth after Grove City coach Zak Ogilbee removed May from the mound in favor of reliever Calvin Rich.  He should have given Rich a GPS because he had trouble finding home plate, walking the leadoff hitter, Brayden Monnin.  Monnin got to second base on a sac bunt, then scored on an RBI single to right tie the score at 1-1.  Rich then walked back to back hitters to load the bases…and then gave up a pair of runs on a ground single behind second and an ensuing throwing error.  Suddenly, Sidney held a 3-1 lead with reliever Maverick Grudich replacing Schmitmeyer on the mound to secure the final three outs.
The winds swirled throughout the game, blowing from right field to left at Newton High School's baseball diamond, and when Grove City's leadoff hitter lifted a flyball to left field to start the top of the seventh it looked like an easy out.  But it hit off the top of the fielder's glove – clank, runner aboard – and you could hear the air hissing out of the balloon psychologically.  The leadoff out in the final inning is nothing to trifle with.
Up stepped Grove City catcher River Hayes, who picked on the second pitch he saw from Grudich and hooked a high line drive toward the left field foul pole.  The wind caught it, helped it just enough, and carried it over the fence for a two run homer.  Sidney's lead was gone in a matter of three pitches…3-3.  Then Grudich walked the next hitter, and Wes May, now playing a position in the field, stroked a single to to right left that scored the go-ahead run from second base.  Grove City led, 4-3.
Sidney never threatened in their half of the seventh, and Grove City sneaked out with the win while Post 217 tried to find some perspective for the way they lost it so quickly, and through way too much fault of their own.
"Two many errors, mistakes," someone mumbled.
Another reminded,  "This is why we play these games.  Remember what happened today."
Close didn't count.  No moral victories.  Just frustration and that empty feeling of knowing…you had the game won.