Trying to figure it out, 15u players from the Miami Valley Prospects have their eye on 2022 as they play this summer in the Best of Ohio Series of weekend tournaments.  What they found Thursday was…you're never too young to prove you belong.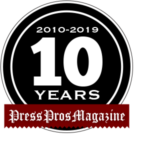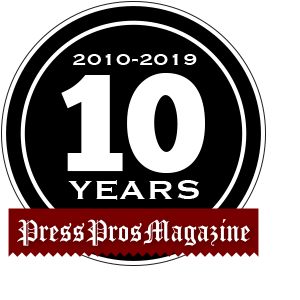 Vandalia, OH – The idea behind invitational, or 'select' baseball, is to provide the best possible scenario, including competition, with which to learn to play baseball…better!
"Think of it as accelerated baseball,"  said one coach last week. "You learn by repetition, and when you play every day, every weekend, you simply get more repetitions."
You take those who're prospects for better things down the road, give them all the repetitions they want, and let them learn from it…against other players with similar talent and similar ambition for development.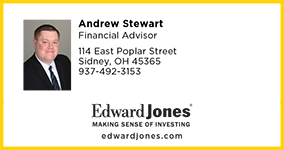 Thus, the Miami Valley Prospects are getting their money's worth in the Best of Ohio summer series of weekend tournaments with a group of 15-year-olds about whom coach Will Sowder, a collegiate player at Notre Dame College, in Cleveland, admitted Thursday, "We're about a .500 team, but our talent on a given day is better than our record.  Hopefully we can give something good to write about tonight."
No sooner were the words out of his mouth than freshman-to-become sophomore Caleb Akins, from Troy High School, went out and spun a brilliant two-hit 10-1 win over the Marucci Blackhawks, out of Cincinnati…and looked so good doing it that one could make the point that he didn't have that much development left, except for size.
Akins might have been the smallest player on both teams, about 5'7″ and 125 pounds.  But what he lacked in size he made up for in aggressiveness, pounding the strike zone while mixing pitches and showing uncommon poise when the Blackhawks put his feet to the fire.  Carrying a 1-0 lead to the bottom of the first inning, Akins gave up a hit, walked a pair, and had the bases loaded with none out when Sowder made a trip to the mound.
"I told him to just impose his will, throw strikes, and let the defense make some plays for him,"  he said afterwards.
A strikeout and a 4-6-3 double play later by his middle infield and Akins was out of the inning and on his way.  He would survive just one more threat, in the fourth, when the team from Cincinnati put the first two hitters on to lead off the inning, but another 4-6-3 double play quashed that rally and the young Trojan, with his high school coach Ty Welker watching from the stands, was never threatened again, striking out the final out of the inning.
In the meantime the Prospects looked every bit as talented as Sowder's assessment for a given night.  Offensively, they didn't hit that many balls hard, but they didn't strike out that much either.  They made contact, put the ball in play, and forced the Blackhawks to catch it and throw it…with varying degrees of success.  They added a run in the second on a leadoff base hit, a pair of steals, and an infield hit…then exploded in the fourth with four consecutive singles, a sac fly and an error to add five more runs an take a 7-0 lead.
Just as important, while they would only collect seven hits for the game, and add three more runs late to take a commanding 10-1 lead (Cincinnati would finally score in the sixth), they played steady, predictable defense behind their young pitcher, giving every indication that players from Troy (Akins, Evan Kaiser, Hayden Frey), Miami East (Layton Hughes, Luke Hamaker, Connor Apple), Tecumseh (Tim Moore), Lima Bath (Joel Rasor), Sidney (Mitchell Davis), Tipp (Braden Burgbacher), Butler (Sam Mitchell, Mitch Strahle), Fairmont (Bryce Harris), and Chaminade-Julienne (Christian Gongora) would go back to their respective high school teams next spring capable of playing at the next highest level of efficiency.
Fairmont's Bryce Harris was the individual hitting standout Thursday, with a pair of hits and pair of RBIs, but it was all so well coordinated between the mound, the defense, and making the most of seven hits, five walks and three errors, you hardly noticed any one player.  Except, perhaps, for Caleb Akins.
He needed 99 pitches to complete the game, which Will Sowder never imagined would happen in the first place.
"We thought if he could give us four we had enough arms behind him to take those early runs and shut them down,"  said Sowder.  "But when I asked him in the sixth he said he felt great, wanted to finish, and I decided it was his game.  He was throwing strikes and he wanted it."
It was his longest outing of the year, given that Akins pitched JV baseball for Troy in the spring.
"I did feel great,"  he would say later.  "And I think I could have gone a couple of innings longer if I'd needed to."
He was clearly better than the Blackhawks on this given night…the best baseball night of his life!
"There were some times when I felt like I struggled, but then I went back to our main goal – throw strikes, let them hit it, and have our defense make plays behind me.  They really backed me up today."
And for Akins, who can't predict when he'll pitch again, given the nature of summer baseball, it was an accelerated experience, and one he promised he'd learn from and carry forward.
"I just want to keep the same energy going forward, keep dealing like I was tonight…and confidence, of course.  There were times that I struggled tonight and I was able to adapt and move forward.  I didn't let it hold me back."
For fifteen, that's a pretty good description for developmental baseball.