In an event full of names denoting athletic legacies, St. Henry 12-year-old Tate Boeckman shows the goods to take his place in a long line of family naturals.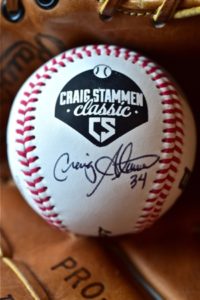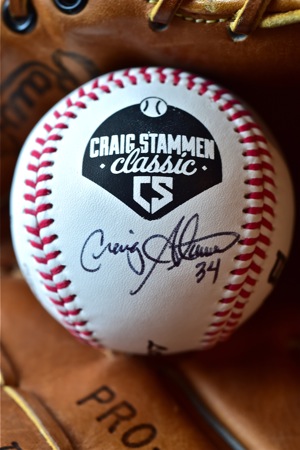 Versailles, OH – Every year you see the same familiar names – Homan, Knapke, Hoying, Rethman, et. al. – all significant with the legacy of athletic success in Darke, Mercer, Auglaize, and Shelby counties.
Success begats success, one generation to the next.  The bloodlines are impressive, inarguable.
They show up representing Coldwater, Fort Loramie, Russia, Minster, and Marion Local as those who watch talk amongst themselves.  "That's so-and so's son – so-and-so's grandson.  Watch him.  For a twelve-year-old he can really play."
It matters – the genetics.  Abe Lemons, the hall-of-fame basketball coach at Pan American, Oklahoma City, and the University of Texas once described it this way.  "You don't get rats from mice."
Size, speed, athleticism, and competitiveness…somehow it gets translated.  You see it in the way a player swings and throws naturally, the way they run, and their instinct for the game.  And nowhere is it more evident than the Stammen Classic for area baseball teams – nowhere is it more evident than in baseball itself.  Every community has them, names like the ones mentioned above, and none more compelling this weekend than St. Henry's Tate Boeckman.
Want some back story?
He's the son of Trent and Molly Boeckman, with brothers older (Haydon) and younger (Cam) who show the same athletic prowess.
Trent's brother Todd was a starting quarterback for Ohio State in 2007 and '08.  His other brother, Toby, played college football for the University of Cincinnati.  But that's not enough.
Molly Boeckman was a Hoying, and her brothers, Bob and Tom, both played for the Buckeyes…Bob the quarterback from 1993-'95, and later for the NFL Philadelphia Eagles and the Oakland Raiders.
Want more?
His grandfather, Tim Boeckman, is the former athletic director and football coach at St. Henry and won four state titles.
His great grandfather – Molly's grandfather – was Wally Post, a major league outfielder for 15 seasons, playing for the Cincinnati Reds, the Phillies, Minnesota, and Cleveland.
Is there any question that Tate Boeckman might like to play baseball, football, and basketball?
"He's pretty enthusiastic about everything,"  says dad Trent, who owns and operates McSober's Bar and Grill in Coldwater and is one of the area's most respected umpires in high school baseball.  "He makes a lot of noise.  You can hear him in the dugout.  He runs well – aggressive on the field.  At home he's kinda' fidgety.  He likes to be moving around."
And he loves to play baseball, the perfect profile for what the Craig Stammen classic is all about – boys doing what they like to do best.  And when he shares with you why he likes to play he expresses himself like someone much older – not a seventh grader.
"I like baseball because I think it's exciting,"  he says.
Exciting?  Baseball?  Have you ever heard of Rob Manfred?
"No, because you can be down by five runs in one inning and the next inning you're up by five runs,"  he claims.  "In baseball anything can happen in the matter of one inning.  It's energizing and it gets my heart racing."
It gets your heart racing.  Seriously, please call Rob Manfred and ask him to get a total – a total – makeover.
Specifically, he used his speed in the first four innings of Sunday's semi-final game with Versailles to get on base twice and score a pair of runs in a 4-3 win.  And then he showed his versatility in moving from center field to the mound to pitch the final three innings.
So what doesn't the average person – the one who thinks baseball is boring – know about baseball?  What's the rest of the world missing?
"It takes a lot of practice,"  he says.  "But it gets easier when you start to get older.  You throw more strikes and the game gets better.  My little brother played earlier today and both teams threw no-hitters, but they walked a lot of guys."
He has the ability to play any sport he wants, and he doesn't discriminate.  If it's fall his mind is on football.  In winter it's basketball.  But come spring…he probably goes to bed listening to Willie, Mickey, and 'The Duke'.
"I just like whatever is in season,"  he says.  "That's my favorite sport at the time."
In reality, it should be that way.  At his age no one should probably play more than they're physically capable of, and variety helps young athletes develop different skills and instincts.
There were more Tate Boeckmans playing this weekend, representing all the districts from around the area that come from that same kind of athletic lineage.
And if you ask them they all would tell you that in this case baseball, specifically, is a lot better game, and more fun, than the even the commissioner of the major leagues is willing to credit.
In the finale of Sunday's tournament wrap up, Tate Boeckman played first base, outfield, had a hit in two official trips (a triple), was on base twice, scored two runs, and pitched the final inning in a 9-8 St. Henry win over Ansonia for the 12-year-old trophy.
No doubt, it was exciting.  It probably made his heart race – energizing.
And no doubt it followed the script set forth by the Hoyings, the Boeckmans, and the Posts.  Somehow through the magic of heredity, they passed it down.
There is something in a name.