One of the smallest players in the Versailles tournament has one of the biggest appetites for baseball and competition.  Lane Siefring, and Coldwater, take home the 9u title.
By Colin Foster for Press Pros Magazine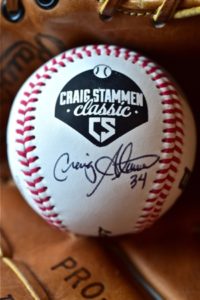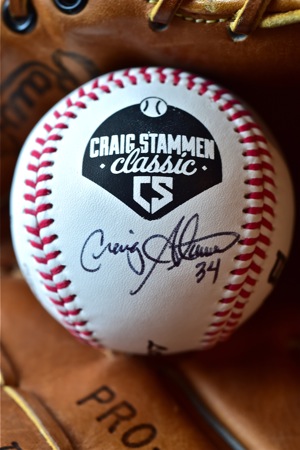 VERSAILLES – Lane Siefring was ready to play ball Friday at the Craig Stammen Classic.
Mother Nature had other plans.
"We don't get to play tonight, but that means more games tomorrow," Siefring said on the phone Friday evening. "I'll be ready to go tomorrow — bright and early."
He and his Coldwater 9u teammates were in fact ready to play … but they didn't see the field until Sunday.
The Stammen Classic — held in honor of Versailles graduate and Major League Baseball pitcher Craig Stammen — kicked off on Thursday in North Star and Versailles before nasty weather intervened. The 9U divisions, and others, became a one-day, single-elimination style bracket.
Instead of opening the tournament against St. Henry Friday, Siefring and some of his buddies played a little wiffleball at home.
Siefring doing something sports related … what's new?
He spends a bulk of his time playing, tuned in or attending sporting events — and the youngster would have it no other way.
"I just love being out there playing with my friends," he said.
His parents, Erin and Toby, are both involved in Coldwater athletics. Erin — formerly a Puthoff from Marion Local, and the "Pride of Chickasaw," according to her husband — set records for the University of Findlay volleyball team, while also playing a couple years of basketball. She was the first Oiler player to ever record 1,000 kills and 1,000 digs, and went on to become an assistant for the Coldwater volleyball team.
Toby, who calls games for WSCM radio and will be an assistant girls basketball coach at Coldwater this winter, was one of Brian Harlamert's assistant coaches during the Cavaliers' run to the 2014 state baseball title. Lane held title of bat boy that year, and he hopes to emmulate that success when he gets to high school.
Siefring and his teammates have been successful thus far.
They won the Coldwater Buzzard's Glory Community Club Tournament a few weeks back.
Siefring spoke highly of the pitching depth — giving a shout out to teammates Zane Keller, Grant Winner, Ian Ahrens and Quinn Kanney. Siefring, who spends much of his time behind the plate, considers himself a lockdown closer, a point he'd prove Sunday.
"We're pretty decent," Siefring said.
He was being modest.
The group won their second straight Stammen title with a three-game sweep of the field. The overall pitching depth in which Siefring alluded showed up. Coldwater allowed just three runs on the day in defeating St. Henry (6-0), Marion Local (7-2) and Russia (9-1). Siefring pitched the final three innings of the title-game win over the Raiders.
Winner, Keller and Ahrens all helped shut down the opposition with their arms. A few defensive gems in the outfield by Kingston Roessner, and a couple big hits by Kanney also aided Coldwater's triumph.
Many more triumphs could be on deck for this group.
After all, the kids from Coldwater are always ready to play ball.
"No days off," Siefring said. "I'll work on baseball every single day.