After Friday night's deluge and high winds, the Stammen amateur baseball classic resumed Saturday afternoon with the help of a lot of adults who pitched in to make things playable.  They did it, gladly.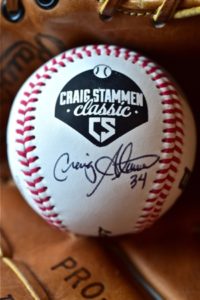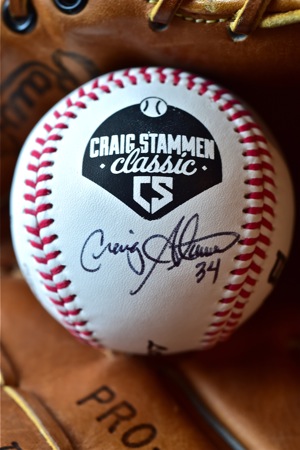 Versailles, OH – They said parts of Darke County go two inches of rain, or more, Friday night, and the people said, Amen.  They were lucky.
Just one county over, in Mercer, they had a tornado touch down in Fort Recovery that made state-wide news.  And of course there was no baseball played in the annual Craig Stammen Classic for boys 8 years old and up, 52 teams altogether, who assembled this weekend in Versailles to tee it up in one of the most anticipated area baseball events of the summer.
But by Saturday, at one of the five venues used for the event – Indian Creek diamond – they were able to resume play by noon, but not without the work of a concerted crew of adults yielding rakes to help the skin infield surface dry out.
When they did, 13-year-olds from Troy and Marion Local pitched battle in a lively show of enthusiasm, come rain or shine, marked by outstanding pitching by Troy's Liam Evilsizor and Marion's Ethan Osterholt.
Troy struck for a pair of runs in the first.  Marion matched that in the third…and between innings the soggy infield got more attention than runs, hits, and errors.
Weather willing, play will resume in earnest on Sunday, with action slated at all five fields, in what's likely to be a single elimination finish to the weekend, shortened by the weather.
Here's some of the action, in pictures, from Saturday's contest between Troy and Marion Local.