There are lots of options for young men in the midst of summer, but investing in their future baseball dreams under the watchful eye of their high school coach makes Acme baseball a wise investment of time and effort.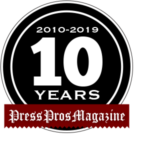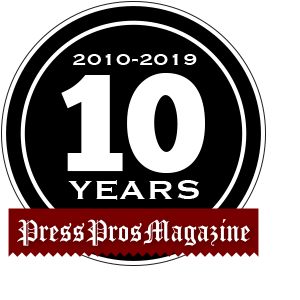 It became the kind of day Saturday at Newton High School that Ernest Thayer would have immensely enjoyed.
Once the morning rains disappeared and the skies brightened, with Old Glory waving majestically beyond the center-field fence and a light breeze keeping the humidity at bay, the conditions mirrored those called to mind by the final lines in Thayer's classic baseball poem, "Casey at the Bat."
"Oh, somewhere in this sacred land the sun is shining bright,
A band is playing somewhere, and somewhere hearts are light,
And somewhere men are laughing, and somewhere women shout…"
Well, not exactly, because there were no women shouting Saturday, and no men, either.
Nary one, "Kill the umpire!," came from the leisurely patrons observing a relaxed afternoon of baseball. 
Instead, they absorbed a 12-6 Sidney victory over Fort Loramie in the Best of Ohio Sports Newton Invitational more like polite denizens of a symphonic performance than baseball moms and dads, grandmas and grandpas.
Not one bit of bellyaching arose over any close calls or when the teams shook hands and departed in time for an evening cookout with both having now lost once in the tournament.
Normally, that would necessitate another game, what with Sidney coming out of the loser's bracket to hand Loramie its first defeat.
"They're the champs and I'm fine with it," said Loramie coach Jeff Sanders, who guided the Redskins to the Division IV state tournament final weekend just last weekend. "We're out of arms, anyway."
He might not have been, had Sanders not agreed to allow six players who toil for him during the high school season and, yes, sometimes during the Acme season, to play for Sidney's 16U American Legion squad, composed entirely of players from Loramie, Minster and Russia.
One of those players, Sanders' son, Dylan, had four hits that helped defeat his father's team.
"He is awesome to work with," Sidney coach Jeff Stueve said of his opposite number from Loramie. "Jeff called me before the weekend and said that he would be struggling to get players, so he asked if we needed all of his guys for our team. I told him we needed every one of them, because everyone struggles to get enough pitchers on a weekend like this."
Steuve's son, Tyler, a sophomore-to-be at Minster, started for Sidney and threw 5 ⅓ strong innings, allowing just one run and four hits when he departed with the bases loaded in the sixth.
All three of those runners eventually scored as Loramie's bats came alive with five singles around a walk and a hit batsman. That chased reliever Alex Boerger and summoned Alex Schmitmeyer, a lefty who disposed of the threat with three pitches, resulting in two pop-ups.
Loramie's five-run uprising narrowed the score to 9-6, but Sidney put three more runs on the board in the seventh off diminutive lefty Bo Schafer.
Schafer just completed his eighth-grade year at Loramie, so he's playing way above his age group, but that's the true objective of Acme baseball.
Think of it as a feeder system for elite varsity programs like Loramie, Russia — which lost in the regional final to the Redskins — and Minster, which won the Midwest Athletic Conference with a perfect 9-0 league mark and 18-4 overall record.
Jayvee players to be play Junior Acme, and varsity players to be play Acme.
"I love being out here because it's an absolute investment in the future," Sanders said. "I get to see some of these next-generation kids, what they're good at and what they need to work on. Positions they can play and not play."
"Bo's out there throwing against kids way bigger than him, but that gives kids of taste of it. It gets them to understand the margin for error. We missed a cut-off (that led to a run) and we would have had a runner thrown out on a steal, but we didn't catch the ball.
"Those are the things that make you understand the margin of error and how dramatic it is. You have to be on your game all the time. That's what we want our kids to start seeing."
The repetitions they get, the at-bats and the experience, feeds the future success of amateur baseball in the MAC and the Shelby County League.
And it also keeps youngsters busy and allows them a real summer, not one spent in out-of-state hotels every weekend playing travel tournaments.
"This team will play in three tournaments and that will be our season," said Stueve, a varsity assistant at Minster during the high school baseball season. "About all of these guys are three-sport athletes. We took our Minster (Acme) team to Tennessee last weekend. We came back and they had a basketball tournament all week.
"They got home Thursday from that and then they came here to do this. Monday, they'll be back at basketball and then they'll be with me Wednesday and Thursday for the tournament we're playing next weekend."
 Sanders saw the opposite side of that when coaching at Middletown Fenwick and Miamisburg, once losing a player with tremendous baseball potential when he chose to exclusively play soccer and a 60-game travel schedule.
"I think the people in the communities around here, and the kids see the benefits of this that can get lost in bigger communities with more pressure," Sanders said. "They say, 'I can stay here; I can play summer baseball; I can be around my high school coaches; I can get instruction; I can play with my buddies; I only have to travel maybe 10 miles every weekend. There's a comfort zone to it."
Some kids choose otherwise, of course, and that's an individual decision to which they're entitled if their parents can manage the time and financial commitment, neither of which is insignificant.
"We're all in the same boat," Stueve said. "We're all trying to get games and get these kids some experience at a different competitive level. This is a way to do that, on your way to a higher level in the future."
Bruce Hooley is a former sports editor of the Troy Daily News. He hosts the We Tackle Life podcast on iTunes and GooglePlay and posts faith-oriented content on the Bruce Hooley YouTube channel.