Amidst numbers that show that fewer kids grow up playing baseball now, there are some who don't take it for granted and work year-round to keep baseball in the dreams of those like Craig Stammen, whose dream one day became a reality.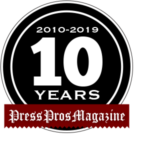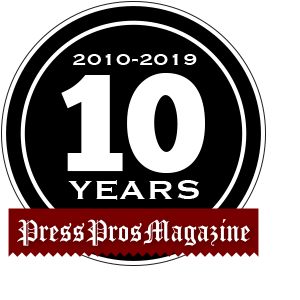 Versailles, OH – Saturday dawned cloudy and wet following Friday night's heavy rains, high winds, and a tornado that touched down in Mercer County.
Hopefully, the physical damage was as minimal as possible, although photos shared confirmed that there was destruction of property and the loss of some animals.
But in a figurative sense what you didn't hear was a collective groan that went up Saturday morning from members of about fifty area baseball teams waiting to play in the annual Craig Stammen Classic this weekend, in Versailles.  From 8-year-olds to high schoolers, it's become a 'must do' event after fifteen years…a chance to play in the shadow of the event's namesake, knowing that his presence is still around while Stammen, himself, is playing this weekend in San Diego against the Reds.  Still, he keeps track of what the kids back home are doing.  He reads Press Pros, the only area media entity committed to profiling boys playing baseball for the past dozen years.
Craig Stammen, Press Pros, and this reporter have something in common apart from talking about curveball grips and how to make the fastball sink and rise.  For years he's lent his name and resources to promoting youth baseball in his hometown, his home community, to share the fact that dreams do come true.
"I played on the same Little League field that they're playing on this weekend,"  says Stammen.  "My dream was to play as long as I could, and as high as I could, and that dream eventually came true because I just kept playing."

At Versailles High School, then the University of Dayton, and in 2005 he was selected out of Dayton by the Washington Nationals in the 12th round of the major league draft.  After four years in the minor leagues, he made his big league debut in 2009 with the Nationals, and now twelve years later he's made good on his dream of playing as long as he could.  Friday night, he pitched a scoreless inning against the Reds, his 29th appearance of the 2021 season, and at age 37 he owns a 3-1 record with 2.88 earned run average – one of the most dependable middle relievers in the major leagues.
But it all started with amateur baseball, on a dusty Little League field, hanging out and playing with the kids in his hometown against the kids from Russia, Fort Loramie, Coldwater and St. Henry.
"You knew all those kids because we grew up playing together," he adds.  "Then when we got to high school it was really fun because there was more on the line.  Those were the best times of my life playing baseball – the most fun I ever had."
He, like I do, want to make sure that the experience is carried on, while statistical numbers claim that fewer kids in America are actually playing baseball.  Cost is cited as a factor.  Facilities are lacking in some communities.  And competition with other sports – football and basketball – takes its toll on the priorities of those looking to make an impression (football and basketball) bigger and sooner.
And surprisingly…'elite' travel baseball is taking its toll, where select talent from communities is gleaned out to play with other select talent, leaving the average kid and the late bloomers behind – kids who can't afford $1,500 (or more) to travel and play, and those who are quick to figure out that they're not good enough, so why try?  They turn to other endeavors – something besides baseball.
But in Versailles, Coldwater, Russia, St. Henry, and other west-central Ohio communities people like Stammen, and Classic organizer Chad Treon, are aware of the need to keep these kids together, playing baseball.  They all play and learn together with0ut the stigma of being pushed aside – left behind.  You learn to throw harder, catch better, and the instincts for the game through the natural process of repetition and improvement by playing with kids you know and trust.  "Nothing better than playing with your buddies,"  says Fort Loramie major leaguer Jared Hoying.
"I always looked for kids who were home grown and trained through that kind of experience,"  former White Sox scout Red Simpson once told me.  "They're more coachable and better trained by good baseball men than the showcase kids.  But today it's easier to scout a hundred kids all in one place, and cheaper, because you cut down on travel and time.  But there was a time when you found the best ballplayers in Hometown, USA."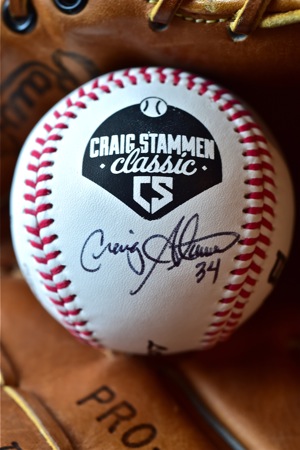 In hometowns like Versailles, Craig Stammen, Chad Treon, and a host of "good baseball men" are following that script.  And not surprisingly, the name, the influence, and the intrigue of playing while knowing that the namesake himself is reading about you is a more powerful motivator than you think.
"Oh yeah, I know who Craig Stammen is,"  Coldwater's Luke Sudhoff told me four years ago when he competed as a twelve-year old.  "I know he plays in MLB."
Another added,"I think it's pretty cool that he's from my hometown – North Star.  This is where he got started."
But the bigger thing is…they're still getting started in North Star, thanks to Craig Stammen, Craig Treon, and the men who've committed themselves to boys and baseball.  More than anytime in the history of America, we need them both.
Desperately!