The choice to move the basketball and baseball tournaments from traditional venues has been met with some skepticism and disregard.  Here are some words of support for change…and getting it right.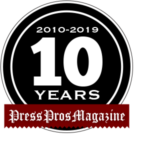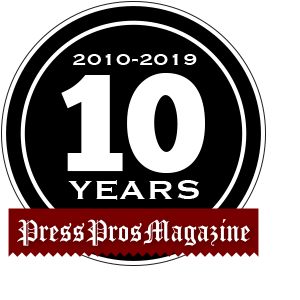 Akron, OH – When the OHSAA moved the football tournament from Canton to Ohio State and the horseshoe a few years ago there was a great cheer that went up among the proletariat.
The high school championships should be there, they reasoned, in the shadow of the Buckeyes…where every schoolboy dreams of playing for a state championship on the same field where Archie ran and Urban coached.
But it really didn't work out.  Ohio State, outside of Jim Tressel – who thought of it as a recruiting advantage – never really warmed to hosting the event;  and to put 5,000 people in there to watch a high school game amounted to a faint echo of someone in the house…but you really didn't know they were there.  In short, it was a TERRIBLE environment for high school football!
The football tournament returned to Stark County and Massillon three years ago, where the residents and the local businesses really want it, and with the upgrades in the facilities at Paul Brown Stadium it's likely it will never leave.
"We will announce this week that we have a new deal in Stark County,"  said OHSAA executive director Doug Ute yesterday.  And from the wide grin he flashed it didn't take much to figure it out.  The football Final Four has found its home…again!
Likewise, when it was announced recently that the boys and girls basketball tournament would be held at UD Arena for the next three years there were some who turned up their noses at the decision, traditionalists who still held that the tournament should be in St. John Arena, because they remembered it fondly…and they liked going to the Varsity Club and the Holiday Inn between sessions.
It's been at Value City for years after leaving St. John's, and while there were some good moments there, and some big crowds…there aren't big crowds there anymore.  A change of culture, television rights, and rising costs have kept the people away and forced the OHSAA to look elsewhere for a suitable venue to host their penultimate crown jewel championship.
They played basketball at UD in March and it was a hit – a big hit, even though Covid protocols limited the crowds to a thousand.  But there would have been a lot more had it been a regular year.  Southwest Ohio is basketball country, Dayton is a basketball town, and there is no better basketball facility – or atmosphere – in Ohio than the newly-refurbished University of Dayton Arena.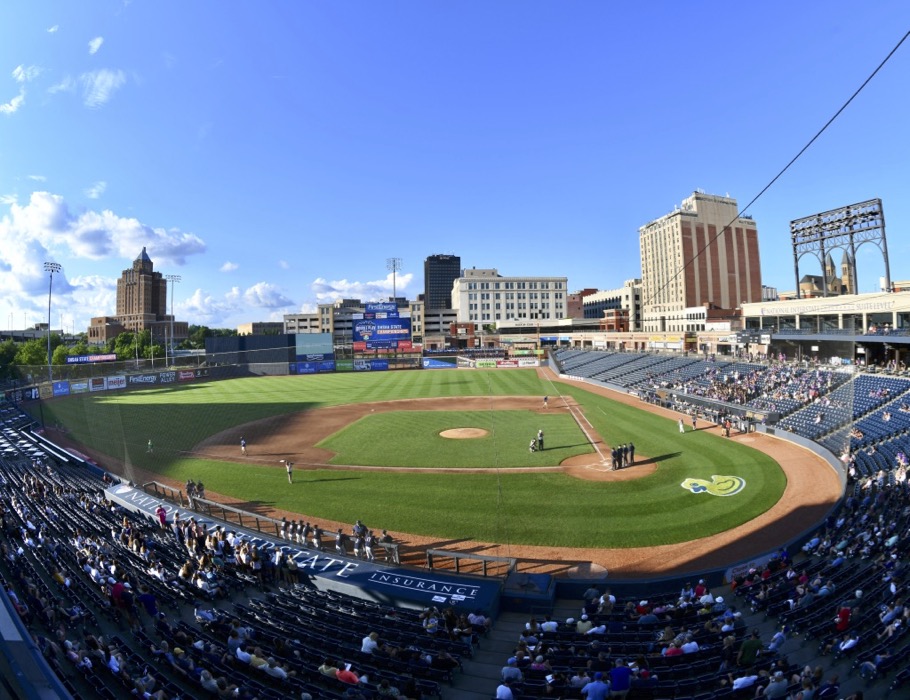 Likewise, when the baseball tournament left Columbus three years because the Clippers and General Manager Ken Schnacke didn't like the wear and tear on the field, and there were conflicts with Clippers scheduling, they had to go looking for a different facility.  Ohio State didn't want it, and while there were other minor league parks in Dayton, Toledo, and Cleveland, the one they settled on was Canal Park, here in Akron, home of the Cleveland Indians Double A affiliate, the Rubber Ducks, of the Eastern League.
General Manager Jim Pfander opened his arms, said we'd love to have it, and let us show you how.  The staff here has been great, they're learning on the fly, and they've gone out of their way to make it easy to watch and work.
There are those who've stayed away, like with football when it went back to Massillon.  People got in the habit of driving to Columbus because it was centrally located…and because they were familiar with Columbus.  Akron?  Not so much.  A blue collar industrial area that has gone through its tough times and urban renovation in recent years, this is not the Akron now that you go to if you want to learn about tires.
The downtown is clean, the amenities are obvious and convenient, and as far as baseball is concerned…Canal Park is more comfortable to get in and out of than Huntington, in Columbus.  Noticeably, there were a lot of empty seats on Saturday when Fort Loramie played and some Shelby County people chose not to show up…but when teams from west-central Ohio come in the future they need to get over that.
"We need facilities we can afford, and that give our student athletes the best chance to compete on a big stage,"  says Ute of the criteria considered for all the OHSAA championships.  "We're being forced to make some changes, and we think we've made some good ones."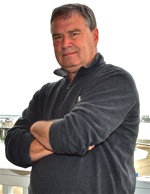 This is one of them, and it was compelling to see the big crowd that showed up Saturday night for the Division I semi-final game between New Albany (Columbus) and Walsh Jesuit (Cleveland area).  Walsh is local, New Albany is not, but for a park that seats 7,200 it appeared at least one-third full.
Bottom line, the OHSAA has made some good calls on future tourney sites in places like Akron and Dayton.  And in an era of change,  if you're one of those who chooses to stay away because you like Columbus, you need to get with the program because they're not going back anytime soon.
And the change…has been good!