After a nervous start…great pitching, great defense, and timely hitting powered New Albany past favored Walsh Jesuit and on to tomorrow's Division I final.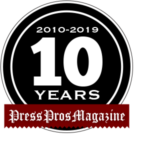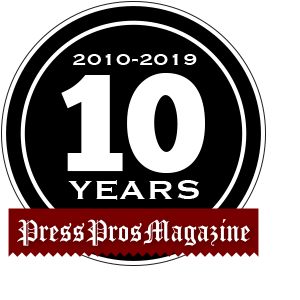 Akron, OH – New Albany coach Dave Starling didn't hesitate to admit…his team was nervous at the outset of Saturday night's Division I semi-final finale with Walsh Jesuit (26-4).
"There were some serious nerves,"  said Starling, whose team improved to 28-5 after a stunning 6-2 win over the Warriors and will play Sunday evening at 7 pm for their second state championship (2004).
"We tried to do all we could to take that edge off, but they came back to play great baseball.  We don't usually spot a team a couple of runs in the first – that's the first time we've done that ."
Starter Ian Hoff was noticeably up in the bit in the first inning, and to a lesser degree, the eight position players behind him.  And Walsh quickly used that to put a two-run advantage on the board.
But Hoff settled in by the second, and from that point through the fourth inning threw no-run, 1-hit baseball.
In the meantime, New Albany added a run in the first off Walsh starter Ryan Piech, another the third to clear the deficit…and kicked the door in to Sunday's championship finale with four HUGE runs in the fourth inning, highlighted by catcher Brock Tibbits laser shot double to right center field to clear the bases.  Leading 6-2, Starling went to get Hoff after 4.1 innings in favor of lefthanded reliever Andrew Trybus.
Different look, but the same results as Trybus pounded the strike zone for five outs, three of them coming by the strikeout.
"Ian Hoff is such a competitor," added Starling.  "You know what he did tonight after that start was pretty special.  And then he gets in that groove and he's not going to let up.  I knew they would hit him because they're too good of a team not to, but he competed, we made some great defensive plays, and got some big hits when we needed them."
One of those defensive plays was a diving backhand catch by centerfielder Andrew Ecleberry, who ran thirty yards and laid out to rob Walsh's Mason Eckelman of sure extra bases in the third inning.  It only heightened Hoff's resolve, and the Eagles' seeming confidence.
They had 7 hits, but Brock Tibbits (an Indiana University commit) was the offensive star with a pair of those hits and three RBIs.
"And he's been struggling in the tournament,"  smiled Starling.  "But not tonight.  He's had a couple of great days of practice and the staff all said that he was going to come out and do something special tonight."
And of course…Brady Conley at the end.  Just back and cleared to play after a broken wrist earlier in the year, Conley came on in the top of the seventh to throw lightning bolts, giving up a two out hit, but striking out two, including the final out of the game.
They have 24 hours to process things now before meeting Cincinnati Elder in the tournament's Division I finale tomorrow for the big-school title.
"I didn't get to see their game, so we're going into it blind.  But we've got our #2 starter ready to go.  We pulled Trybus before he got to 30 pitches so he'll be ready to go.  And of course Conley and Bohman will be find.  Our relief staff is intact.  I just hope Griffith (Elijah) can get us into the fourth and fifth inning and we'll be alright."
New Albany won it with 6 runs on 7 hits and committed 1 error.  They left seven men on base.
Walsh Jesuit lost with 2 runs on 4 hit and committed 1 error.  They stranded six.
What would it mean?
Well, New Albany's been here twice now – 2004 and 2021 – and they're one for one.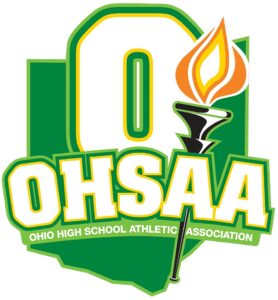 Elder, on the other hand, holds the OHSAA record for both appearances in the state finals (21) and state titles (12).  You can do the math.  The Eagles have their work cut out for them.
"But,"  Dave Starling reminded his team as they cleaned up the dugout to leave.  "We're playing for a state title tomorrow."
That's all the incentive you need!