Ohio State recruit Landon Price delivered the pitching gem of the tourney thus far, striking out 14 in a two-hit complete game win over Lucasville Valley in day two's first Division IV semi-final.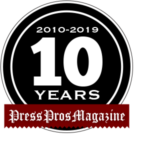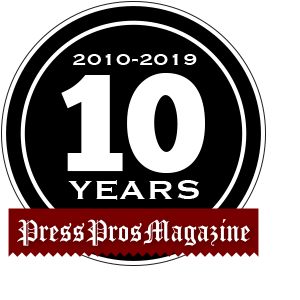 Akron, OH- He isn't very big, listed at just 5'9″ in the official OHSAA tournament program.
But Lincolnview lefthander Landon Price delivered the biggest individual performance thus far in the 2021 state tournament, shutting down Lucasville Valley 2-1 in Saturday's first Division IV semi-final game.
Price, an Ohio State recruit, consistently hit 88-89 on radar guns in Canal Park on his way to a 14-strikeout, 2-hit gem that wasn't settled until Lincolnview scored a pair of runs in the top of the seventh inning off Lucasville righthander George Arnett.
Arnett, for his part, was equally impressive, limiting Lincolnview to just three hits, striking out four and walking a pair.
But Price, if not better, was more impressive, mixing a sharp-breaking curve with that overpowering fastball to strike out the first nine Lucasville hitters of the game.
He finally blinked in the bottom of the fourth, walking Lucasville hitter Andrew Andronis to lead off the inning.  With one out Andronis advanced to third base on a sac bunt and a throwing error, but was then cut down at the plate on a botched suicide squeeze attempt when first baseman Breckon Williams failed to make contact with the ball.  Andronis was a dead duck, tagged out without a slide by Lincolnview catcher Collin Overholt.
Lincolnview would have its own chance in the top of the fifth.  Held hitless through by Arnett through the first four, Carson Fox led off with a walk, was sacrificed to second on a bunt by Cole Binkley, and then attempted to score on the Lancers' first hit of the game, a single to right by DH Caden Hanf.  Lucasville rightfielder Hunter Edwards picked up the ball cleanly and fired a seed to the plate, knocking out Fox by ten feet.
Price and Arnett would continue to deal, each scoreless through the top of the six, and Price toying with a no-hit bid through the fifth.
But Lucasville would finally break up that string with a leadoff single by centerfielder Carter Nickel in the bottom of the sixth.  Price was unaffected, picking up subsequent outs on a strike out and a fielder's choice…and with two outs third baseman Blake Wood was thrown at stealing at second base for the final out.
Lincolnview would finally score in the top of the seventh when catcher Collin Overholt led off with a double to right, went to third on a wild pitch, and scored on single by Cole Binkley.  Dane Ebel, who had walked, advanced to third and scored on a sacrifice fly by teammate Caden Hanf.  The Lancers went to the bottom of the seventh leading 2-0.
But Lucasville will tally in its final at bat.  Price, having lost a bit off the fastball, had runners reach on an infield throwing error and a double to left by Hunter Edwards.
But having gained an out on a fielder's choice, he buckled down to strike out the final two outs of the game to preserve the win, and a spot Sunday in the Division IV final with the winner of Fort Loramie vs. Warren JFK, later today at 2 pm.
Lincolnview (24-8), making its first tourney appearance since 1974,  won it with 2 runs on 3 hits, committed 3 errors, and left two men on base.  The Lancers previously won their only state title back in 1962.
Lucasville Valley (20-12), lost it with 1 run on 2 hits, played error-free baseball, and left one man on base.  The Indians were making their fifth appearance in the Final Four, having won their only title in 1975.  They finished runner-up in both 1965 and '66, with former Oakland Athletics catcher Gene Tenace a member of those teams.