A team with just 11 players made the most of the one in the middle of the infield, putting Loramie's offense to sleep in a 3-2 Division IV semi-final loss.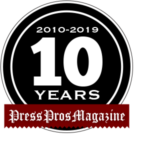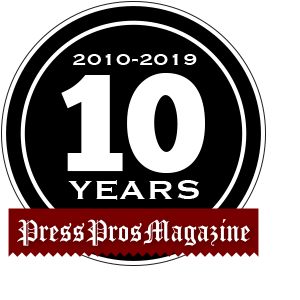 Akron, OH – While they may be challenged geographically, credit the Warren John F. Kennedy Eagles for being long on pluck – making the most of what they have!
Prior to Saturday's Division IV semi-final game with Fort Loramie one of their fans asked, "Isn't this team (Loramie) from the same place as the school that beat us in football (New Bremen)?"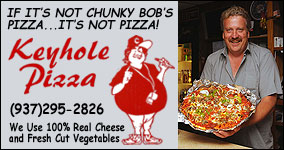 Well, no…seven miles removed.  But hey…they didn't forget.  And they made the most of a second opportunity to cash in against a team from the tri-city area of Fort Loramie, Minster, and New Bremen.
JFK, a team with just eleven players in uniform, took down Fort Loramie, 3-2, Saturday, in a game that in no wise resembled those Loramie teams of the past…where you thought one pitch, or one at bat, would kick them into gear and across the finish line.  Saturday it never happened.
From the opening pitch starting pitcher Caeleb Meyer looked out of synch – not sharp – hitting his spots with one pitch…throwing the next one behind the hitters' back.  Redskins coach Jeff Sanders went and got him with two outs in the third after JFK had strung together two singles, a hit batsman, and a double to left to take a 3-0 lead.
Derek Meyer came in from right field to retire the final out…but there was that sense that the mercurial lefthander was pitching in a offensive vacuum.  JFK's Cam Hollobaugh was making sure of that.
Hollobaugh was the quarterback on that JFK football team back in November's loss to New Bremen, and while he couldn't single-handedly beat eleven on that day, Saturday he single-handedly beat the Fort Loramie nine.  6'2″ and 200 poundish, showing a fastball in the upper 80s that had movement – lots of movement – he struck out the Redskin side in the first inning and looked confident doing it.
Derek Meyer…Jake Sanders…Darren Hoying – good morning, good afternoon, and goodnite – all of them on the fastball, a pitch that haunted Loramie all day.
"He was a good pitcher and we knew he'd be tough,"  said Jeff Sanders afterwards.  "But some of that was on me.  I should have had them more prepared to hunt the fastball.  We'd done a pretty good job of that all year, but today maybe we were too tentative.  He hit some corners and we weren't prepared for that.  I don't know.  We were just kinda' out of synch today."
Loramie would not get their first hit until the fourth inning, a soft liner into right field by Mac Fortman that scored Jake Sanders, who had reached on a fielder's choice after Derek Meyer walked to start the inning.  A spark, perhaps, but no flame.  Hollobaugh retired Evan Eilerman on a fly to right for the final out.
Derek Meyer was every bit as good as he was last week in the regional final win over Russia.  Working fast and mixing speeds, he gave up one hit in 3.1 innings, striking out three and walking a batter.
But while Loramie was getting some men on base, they couldn't execute them into scoring position.  Twice on sac bunt attempts, the bunt was too hard and back to the pitcher.  Hollobaugh simply picked it up and threw out the lead runner.
"We didn't execute,"  acknowledged Sanders.  "We watched teams play here last night and we knew there wasn't much margin for error.  We thought if we played clean we'd be fine.  And they knew our game.  Their third baseman was in all day.  We just couldn't execute."
They had just two hits as Meyer retired JFK in the sixth, 1,2,3.  Trailing 3-1, Loramie had one last chance to break through.
Evan Eilerman started the seventh off with a soft fly ball to left.
Caeleb Meyer followed with a flair single to center.
Grant Albers popped a fly ball into left field for the second out.
Then Devin Raterman walked.  With runners on first and second, pinch-hitter Owen Pleiman singled to center to score Caeleb Meyer.  One more chance for that spark.
But Derek Meyer grounded to third base, forcing Owen Pleiman for the final out…and that, as they say, was that.
Loramie finished 27-4, one of their best records in recent years, but for lack of a hit this could be a different story about a different kind of year.  They lost on 2 runs, just 4 hits, and played error-free baseball.  The 'Skins left 5 men on base.
Warren JFK, the longest of longshots when you consider roster strength, rode Cam Hollobaugh for all he was worth;  and he was worth a lot.  The righthander finished with 7 strikeouts and 2 walks while throwing 107 pitches.  The Eagles won it with 3 runs on 5 hits, committed 2 errors and left 5 men on base.
They left with the satisfaction of exacting some revenge for that November loss in football.  They just weren't sure who did it.
It's hard after a disappointing loss to put things into perspective, but in this case Jeff Sanders pretty much summed it up.
"He was a good pitcher.  The velocity was there.  We got behind in some counts and took too many third strikes.  We just couldn't get in synch.
"They played better than us today."