Anyone who questions baseball for being slow, boring, not enough action…and excluding to kids who can't afford a $300 Rawlings glove, consider some of the other nonsense we're being asked to believe at this year's state tournament.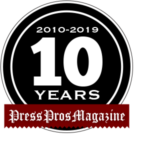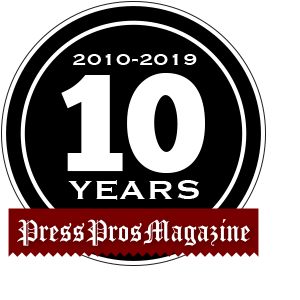 Akron, OH –  And not a moment too soon, I might add.
If ever we needed some baseball – high school boys playing the game without being fleeced for pine tar and other foreign substances that might help you get a better 'grip' – this is it.  We ALL need to get a grip!
This is exactly the right time to lather ourselves in pine tar, and thank God that there 'is' something as simple and wholesome as baseball.  Because compared to the rest of the world and headlines, I kinda' like Gerrit Cole's spin rate the way it is.
Two years ago you could drive to Akron to watch the state tournament and pay $2.19 for a gallon of gas.  Fast forward to a more 'progressive' America, and the more equitable-thinking new administration in Washington, and this morning the average price along I-71 was $3.19.  What a great idea it was to can construction on the Keystone pipeline.
And if you question whether you're racist (because we're all told we are), consider yourself guilty as charged the next time you order desert.
This week a British food author of Indian descent, Raj Patel, now says that apple pie – like in baseball, hotdogs, apple pie and Chevrolet – is one of the great food injustices of the world, claiming that "America's apple pie has bloody origins and is as American as stolen land, wealth and labor."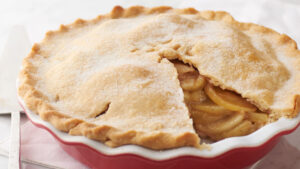 So yes, I'm going to bask in baseball and the 93rd annual OHSAA state baseball tournament…and do my best to make Hostess stock go through the roof while baseball – beloved baseball – is becoming another centerpiece of socialistic reform!
The very people who represent the highest level of the game are telling us that the game is too slow, lacks action, and lacks progressive change.  It needs a makeover.  Pitchers are taking fire for making it too hard to hit (the major league batting average is .230), and by God…something has to be done.  Baseball is boring.  Gotta' pick up the pace!
I'm aghast, thinking back to the 60s when I learned to love the game.  Never back then did I suspect that I was being starved for lack of action.  All I cared about was getting together with friends Butch Lang, Allen Miller, and Phil Saunders to enjoy an afternoon catch.  'Burn-out' was our game of choice – to see who could throw the hardest and catch it from twenty feet – and it wasn't boring because you might take one right between the eyes.
It was just baseball.
Fun…
Wholesome…
Safe…(if you caught the ball)
How stupid and naive we were, never thinking that there'd be a day or an evil empire of baseball owners and network executives who cared more about time of game and how many commercials they could sell over the legacy of something so intrinsically good as Ted Williams, Willie Mays, and Roberto Clemente.
Never did we give thought to the day when the major leagues would be expanded to the point of watering down the talent as it is presently – and then blame batting averages on pitchers using pine tar to get a better grip.  Instead, how about eliminating about eight major league franchises and creating a better, more exclusive major league product?  How about eliminating major league owners who understand the price of poker, but are unwilling to spend enough to be competitive?
As for the issue of kids not playing baseball today like they once did, Phillies outfielder Andrew McCutchen said recently that it's society's fault, because the cost of playing eliminates those kids from the inner city.  They can't afford $300 for a decent glove.  Part of the reason is that companies like Rawlings have to pay people like Andrew McCutchen to endorse their products.  And guess where that cost gets passed on to.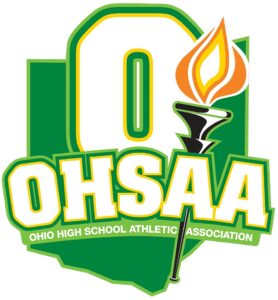 But no one's worrying about any of that in Akron this weekend.  The local focus is on Fort Loramie and their quest to bring home a fourth state title in fourteen years.  The conversation is about remembering the three titles past.
How Andy Long, Jared Hoying and Jordan Goldschmidt shocked one of the best Newark Catholic teams of all time to win in 2007?
Anyone remember the home run Mitch Raterman hit in the 2010 game…and how well 'Cub' (Justin Hoying) pitched to beat Newark for a second time, and a second title?
And how about the comeback in 2018, when they were down 4-0 to Hicksville in the fifth inning, only to hit three triples and score eight runs in their half to pull away and win, 8-4?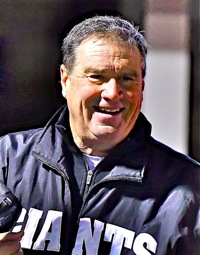 No one here really believes that apple pie is racist, either, or the genesis of the argument that Raj Patel says goes back 4,000 years.
And given the choice, I know that Ron Schulze would rather listen to Ted Williams talk about hitting over arguments about colonialism – I guarantee it.
And if the Redskins win this weekend – if they do get title #4 – they won't care about the price of gas.  Those fire trucks that get terrible mileage will be fully juiced and ready for the parade back to the high school. It's part of a great tradition – playing to win, and good virtue passed forward.  It's what what former Redskin Jared Hoying this week called "going out on top."
I'm predicting they'll celebrate, win or lose.
And someone will bake a pie!