Hilliard is home to three high schools with Bradley, Darby and Davidson. The three are rivals on the field … but when it comes to baseball they're often teammates with the Colts Elite. The Elite are one of the many 18U, 16U and 15U teams taking their swings at the Best of Ohio Wood Bat Classic this weekend at various sites around the Miami Valley.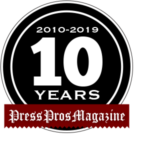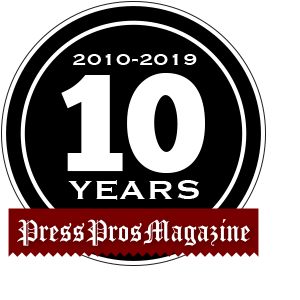 Pleasant Hill, OH – The city of Hilliard sits about halfway between Cleveland and Cincinnati, so it's tough for high school pitcher Kaden Bowman to settle on one team. Heck, he admits he'll even root for the Milwaukee Brewers … a Reds' division rival.
When it comes to high school baseball, it gets even tougher for Hilliard residents. There are three options to chose from … Bradley, Darby and Davidson. The Ohio Capital Conference programs have fared well in recent seasons (and beyond).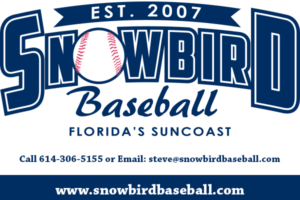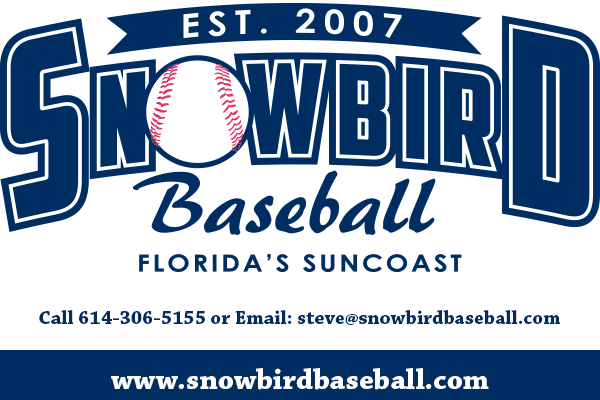 A few weeks ago Darby, a Division I state tournament semifinalist in 2019, won its sixth straight OCC-Cardinal conference championship. Davidson won its most recent titles in 2017 and 208, giving them 20 overall. And Bradley gave this season a good run with double-digit victories.
The schools are friendly rivals, though a Davidson vs. Darby games tend to hold a little more meaning when it comes the grudge matches. That all comes to an end – at least for the city's high school baseball players – during the summer travel season. Roughly 90 percent of the Hillard Colts Elite 18U team is comprised of players from Bradley, Darby and Davidson.
"It makes it easy," Ryan Sweet said of coaching the 18U team. "You get three good programs and you bring them together. … They're all good kids. They all play football and baseball together. They all hang out off the diamond. I've got a good group of kids."
After a sluggish start at the Best of Ohio Wood Bat Classic tournament on Thursday, the Elite responded with a 7-0 victory against Ohio Power on Friday afternoon. The Elite improved to 1-1 heading into Saturday's pool play games.
On Friday, Davidson pitcher Kaden Bowman had three more hits to go 6-for-7 in the tournament and picked up the win on the mound, too.
"For some reason I always do pretty good in these wood bat tournaments," said Bowman, who doubled and drove in two runs Friday. "Wood bats are a different feeling of satisfaction when you barrel it up."
He didn't give the Ohio Power, based in Maineville, much of a chance to find out. Bowman allowed four hits, struck out four and walked one in four innings. Dustin Hein relieved Bowman and gave up one hit, struck out three and walked two the final three innings.
One of Bowman's prep opponents, Darby's Ryan Hance, chipped in with a double and RBI.
"It was fun (playing Bradley and Darby)," Bowman said. "Competitive games but Darby got the best of us. Definitely competitive. Definitely a lot of fun.
"All three teams work hard. Every game we compete. The coaches at Davidson – I don't know much about Darby or Bradley and I'm sure they're great – but the coaches at Davidson work us hard. It makes us who we are."
Hance, who had a hit and RBI in Thursday's 7-2 loss to the Cincinnati Flames, said kids grow up looking forward to playing for the Elite … especially if they hold bragging rights during the high school season despite competing in difference OCC divisions. Darby is in the Cardinal division. Bradley and Davidson are in the Central division.
"It's always fun playing against guys you know from around town and stuff," Hance said. "(The Elite) is just like a different type of atmosphere. Everybody plays together. There's a really good friendship and bond."
But he still mentions those OCC titles when there's an opportunity to slip it in, right?
"Yeah, always," Hance said, grinning at Bowman. "Everybody knows. Six straight OCC titles and everybody knows it."
Hilliard, a city of about 36,400, is located on the west side of Columbus sandwiched between Dublin to the north and Upper Arlington to the south. Hance said it's a good place to ride bikes around town with friends or go to the park to play volleyball.
"It's just a nice community," Hance said. "Everybody is trying to help other people. It's a lot of nice people."
The Elite return to the field 9 a.m. Saturday to play the Springboro-based Home Field Elite at Tippecanoe High School. Bracket play concludes the tournament on Sunday. Should the Elite win it all … last season Sweet's team reached five championship games and two semifinals in seven tournaments … Bowman has a couple favorite places to celebrate back in Hilliard with Grandad's Pizza and Pub and Swensons Drive In.
"Grandad's is always a good place for sports teams. I've gone there a few times after Davidson games," Bowman said. "I'm obsessed with Swensons."
As for the Elite, they were getting their fill of hits on Friday. Nick Caruso, Tyler Montebon, Brody Moore, Jeffrey Seller and Josh O'Connell accounted for the Elite's 12 hits. O'Connell and Bowman each had three and Moore two. O'Connell joined Bowman in driving in a pair of runs.
The Elite stranded 12 batters and benefitted from five Ohio Power errors.
"It's fun. It's a team sport and it takes all nine guys to win a game," Hance said of what keeps bringing him back to baseball every spring and summer. "You can't just do it on your own. … We just want to do our best."