In a rematch of the 2020 18U championship game, the Miami Valley Prospects gave defending champ Springfield Armoloy a scare in the bottom of the seventh in the Best of Ohio Wood Bat Classic on Thursday. The four-day tournament around continues at various sites around the Miami Valley with bracket play Sunday.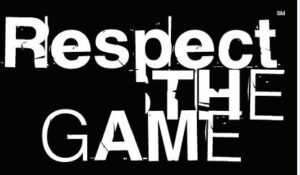 Pleasant Hill, OH – For baseball purists there's no replacing the thwack! of a wood bat hitting a baseball. Count Miami Valley Prospects 18U baseball coach Seth Pritchett among them.
That sound – as opposed to the metal ping! that normally echoes throughout high school ball – returned to Newton High School's baseball field as the four-day Best of Ohio Buckeye Wood Bat Classic opened Thursday.
Pritchett's Miami Valley Prospects took the field against a Springfield Armoloy team that reached the semifinals in Blue Ash last weekend. MVP had three days of practice to gel a group of high schoolers coming off their prep seasons.
Thursday's pool play game was also a rematch of the 2020 18U Wood Bat Classic championship, won by Armoloy. As for that thwack! Pritchett heard it more than a few times as his batters faced off against Springfield Shawnee pitcher Nick Whalen.
He just wishes he'd heard it a little more often. The Prospects' rally in the bottom of the seventh inning came up a couple hits short in a 3-1 loss to Armoloy. Whalen, who last pitched in a 5-2 Division II regional semifinal loss to Cincinnati Hills Christian Academy on June 4, left the bases loaded with a strikeout looking and line drive to shortstop for the final two outs.
"First tournament and the first time have really gone out together as a team," said Pritchett, a 2016 Centerville High School graduate who played at Ohio Wesleyan. "We hit the ball hard just right at people. They'll end up falling through later.
"That's the beautiful thing about baseball. We have games Friday and Saturday and that's an opportunity for us to come out and make the adjustments, get in the win column and hopefully make a run at this championship bracket."
Both the Prospects and Armoloy return to action on Friday at Action Sports Center in Dayton. Armoloy plays Star City Lightning at 9 a.m. MVP follows against Reynoldsburg Raiders at 11:15 a.m.
"They're a quality program and the always have good guys who can really play the game," Armoloy coach Jacob Dibert said of MVP. "We always want to play the best no matter what tournament we're in. We've always tried to schedule the best and load up our schedule. That's the only way you're going to get better is by playing good teams."
Armoloy, playing its 41st season as a program, scored two runs off starter Steve Jones in the third. Andrew Lowe beat out an infield grounder to third and Austin Boyd singled through the hole between first and second. Cross Wells followed with a slow bouncer to shortstop that loaded the bases. A pair of 6-4 groundouts from Michael Severt and Gage Butz drove in the runs.
Armoloy added another run in the sixth. Austin Francis singled, Justin Maurer walked and Evan Houseman was hit by a pitch to load the bases. Brock Kitchens' line drive down the left-field line was foul, but left-fielder Seth Hale made a full-extension diving catch for the out. Francis tagged up and scored.
MVP rallied in the seventh. Kaden Echeman walked and Hunter Warner singled. After a strikeout, Jake Nichols doubled into the right-center gap to score Echeman. After Hale walked, Whalen got a strikeout looking and line drive to short to preserve the win.
"He wanted to get back," Dibert said. "He needed a couple games off to decompress from the high school season. He was very excited to be back on the mound today. He proved why he's a top-end guy for us."
If Nichols had been using a metal bat would it have been a homer?
"I don't know," the Northeastern High School grad said. "I was a little out in front of that one. … I just try to swing every swing like I do with metal. I just try to put the ball in play and let the ball do the work."
Jones – who helped the Brookville Blue Devils reach the D-III district finals before falling to CHCA – allowed four hits, struck out seven and walked two in six innings. Cameron "Bitty" Hendricks pitched a perfect seventh.
"Great pitching by Stevie today," Pritchett said. "He gave us a heck of a chance."
Whalen pitched all seven innings allowing four hits. He struck out four and walked two. Whalen was picked up by Francis at shortstop, who made eight putouts. The Miami East High School grad dove toward second base to knock down the ball in the third was highlight worthy. He quickly got to his feet and threw the runner out by a step.
"He saved me so many times. He's doing good," Whalen said. "I know they're going to try and make contact wherever they can so pitch where they can hit it. I just go out there and do what I do. … I was just hitting my spots and the catcher (Wells) back there was calling a good game."
"He's not our everyday shortstop," Dibert said. "But he's such a great athlete he can play anywhere. He stepped up big time."
The Wood Bat Classic continues at various sites around the Miami Valley. For a complete schedule visit bestofohio.website.sportssignup.com/Site/2021-Tournaments.