It's been 14 years since Ft. Loramie won its first state title in baseball, shocking a heavily-favored New Catholic team.  Now, on the threshold of winning a fourth OHSAA championship since 2007, former Redskin, former Texas Ranger, and current Toronto Blue Jay farmhand Jared Hoying shares the memories of a day that time can't diminish.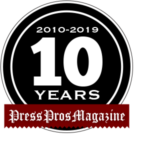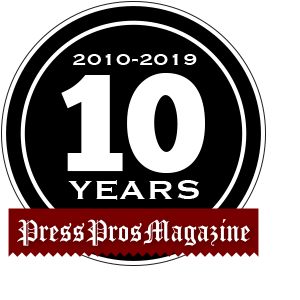 The date was June 2, 2007.
The location was Cooper Stadium, the original home of the Triple-A Columbus Clippers before they moved into the new Huntington Park, downtown, in 2009.
The Fort Loramie Redskins and coach Bill Sturwold had somehow navigated their way through the sectional, district, and regional tournament to make their third appearance in the OHSAA state baseball tournament Final Four, previously having been there in 1985, losing in the championship game, 9-2, to Skyvue High School (Graysville, Oh).
They were talented and they were tested, having played their way through the Shelby County League and against non-conference opponents in the MAC.  But untested on the state's biggest stage, no one expected them to compete with the likes of recent three-time state semi-final Fremont St. Joe…and six-time state champion Newark Catholic, touting that year what veteran coach John Canizzaro would later call "better than some of his teams that had won before."
But they did compete, knocking out Fremont St. Joe, 4-1 in the semi-final round, behind a four-hit shutout from soft-throwing lefthander Andy Long.  And two days later Loramie shocked Canizzaro, the town of Newark, and to the delight of a huge throng of Redskin fans sitting in Cooper Stadium they beat Newark Catholic, 4-0, scoring four times in the top of the 7th inning, then hanging on as pitcher Jordan Goldschmidt preserved that lead in the bottom of the seventh for their first state title in baseball.
Playing shortstop that day for Loramie was senior Jared Hoying, who had a hit in three plate appearances and scored a run in the pivotal seventh.
"Unbelievable,"  he recalled this week by phone from Trenton, New Jersey.  "What a great memory that is.  Just a bunch of us kids – buddies – who grew up playing ball together and we went out on top by winning the state championship.  That was a lot of fun."
Of course Jared Hoying has had a lot of fun playing baseball since then, as well, moving from Fort Loramie to the University of Toledo, where he played for three years.  In 2010 he was taken in the 10th round of the MLB draft by the Texas Rangers,  playing seven years in that organization and parts of two seasons (2016-'17) with the big league club, and then three years in Korea with the Hanwha Eagles (KBO) where he hit 52 home runs and drove in 197 runs.  He left Korea in the middle of the 2020 season to come back to the states.  Hoping for yet another opportunity to play, he recently signed with Buffalo, the Triple-A affiliate of the Toronto Blue Jays.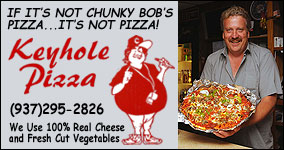 "Yeah, I was just kinda' sittin' at home, doing some construction work on the side, but trying to stay in shape…and then Toronto called,"  said Hoying.
"I had been hoping for another chance to play in the states, and they asked me to go to Florida for a week so they could check me out."  And last night (Tuesday, June 8) he started for Buffalo against the Yankees Triple-A affiliate, Scranton-Wilkes Barre, and in his first at bat he homered off former Yankee and Baltimore closer Zack Britton.  He later doubled, finished 2 for 3 on the night, and called it, "Not a bad night for just gettin' off the couch at home."
But his Buffalo Bison debut paled in comparison to his enthusiasm to talk about that state championship game…fourteen years ago.
Back then WPTW's Joe Neves and I did the Division IV play-by-play for the OHSAA tournament network, and Neves, who is an excellent student of the game, was stunned when the pre-game lineups came up to the radio booth.
"Do you think they can win against Newark with Andy Long on the mound?,"  he asked me during our pre-game opening.
"Not unless they has one heckuva' bullpen,"  I answered.  "The element of surprise is gone after the semi-final game, and Newark will adjust to Andy Long very quickly.  They've seen him."
Neither of us had any idea of what Sturwold's real plan was – not to let Newark adjust or get into a pattern.  Long was just a decoy.
"Andy Long had pitched the semi-final game, a complete game," said Hoying, Wednesday.  "But Bill (Sturwold) had a pretty good plan for Newark by starting Andy in the final game just to show them a soft thrower…and then he brought in Jordan Goldschmidt, who was a fireballer, and that kept them off-balance.  He took a chance, and it ended up working out."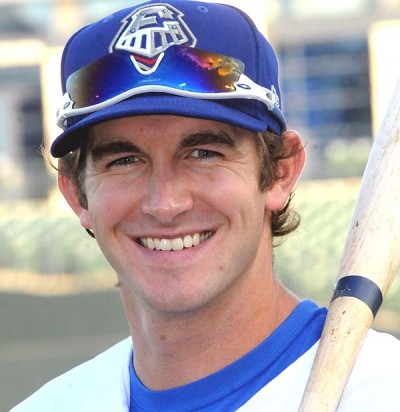 Long would pitch just the first inning.  He walked one and gave up a hit, but stranded both Newark runners before Sturwold turned to Goldschmidt in the second inning.  Andy Long threw about 65 miles per hour.  Jordan Goldschmidt threw 85 miles per hour, and totally handcuffed Newark for the next six innings, allowing just two hits while striking out six and walking one.
"What a game,"  remembers Hoying.  "And what a way to end your high school career by winning the state championship against a team like that.  I'll never forget that day."
Three years later his brother, Justin (nicknamed 'Cub'), would pitch Loramie to their second state title against that same Newark Catholic when Mitch Raterman homered to left field in the fifth inning, and Hoying would spin a one-hit shutout to preserve a 3-0 win.  Justin Hoying is currently studying to be a dentist after graduating from Capital University in 2015.
And in 2018, in Jeff Sanders' inaugural year as coach after taking over for Sturwold, they won for a third time, 8-4, over Hicksville.
Talk to Jared Hoying and it doesn't take much understanding that come Saturday afternoon at 1 pm, he"ll be tuned in, paying attention from Trenton.  He chuckled Wednesday as he hung up the phone, making the point one more time.
"What a game, and we went out on top."
Oh-h-h yeah.  He stills thinks about it!