Skipp Miller overcame an admitted case of early nerves to pitch a one-hit shutout…and the Bradford Railroaders garnered universal praise as they won the Division IV title in softball – the first team title in the history of the school.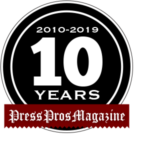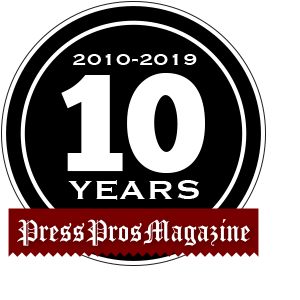 Akron, OH – The post-game player interview sessions at the Ohio high school softball state championships are housed in the Summit County Softball Hall of Fame. It's a room tucked underneath the grandstand bleachers down the third-base line at Firestone Stadium.
A half-dozen mannequins modeling softball jerseys are positioned around displays, newspaper clippings and trophy cases touting the greatest moments and players in Summit County.
Don't be surprised if museum officials ask Bradford for a uniform or two – or three or more – for display. Bradford's offense, defense and pitching rolled through Summit County – and the Division IV state softball tournament – like a runaway freight train.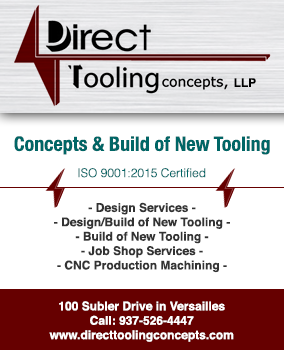 On Sunday, Bradford's Full Steam Ahead express rumbled past Cuyahoga Heights for an 8-0 victory and the Division IV softball state championship.
How good were the Railroaders? Skipp Miller, arguably the state's best pitcher in D-IV, admits nerves were getting the better of her in the early innings to the point – as Miller said after – she was panicking.
A panicked Miller, as it turns out, is still among the top hurlers in the state regardless of division. Miller allowed a two-out single in the first, hit a batter with two outs in the second and walked a batter with one out in the third. That's it.
Miller retired the next 14 batters for her ninth 1-hitter this season.
"I feel like it was more nerves," Miller said of not hitting her spots like usual. "I was panicking. I was, I'm not going to lie."
While Miller might not have been at her best in the early innings, the Railroaders' offense and defense certainly were.
Nine different players collected 10 of the team's hits. Seven different players scored runs. And a defense that at times gets under-utilized with Miller's blazing 60-mph fastball came up big.
Third baseman Maggie Manuel chased down a foul ball near Bradford's dugout in the third. She charged a grounder and threw a strike to first baseman Nylani Beireis, who had a great stretch, to deny another batter. Cuyahoga Heights put 11 balls in play Sunday. The final one went to second baseman Emma Canan, who fielded and flipped to first to set off Bradford's historic celebration.
"(Friday) I was begging just hit me the ball, please," Manuel said. "Me and (shortstop) Abby (Fike) always talk about how we have no action, ever. That's what happens when you have a good pitcher.  I've been caught off guard plenty of times. I just try to tell myself the ball could be hit to me at any time. It could happen so I try to keep my head in the game."
The state championship is Bradford's first in any team sport. Sunday marked the third time a Bradford team reached the state tournament. The football team lost a 7-6 heartbreaker to Fostoria St. Wendelin in the 1982 state semis. The softball team did the same in 2018, falling 1-0 in eight innings to eventual-state Jeromesville Hillsdale in the semis.
"You always have to believe in your team and that's what we've done all year," Canan said. "(The final out was) routine and what you do all the time."
The first inning was typical Bradford, too. Catcher Austy Miller extended her hitting streak to 22 games with a lead-off single. Fike sacrificed and Miller raced around second to third.
"When I get on base as lead-off in the first inning, I know Abby and Skipp are going to get me in no matter what," Miller said. "I was on my way to second and I saw the shortstop heading that way. I figured I could beat her there. And with the throw it would be hard anyways."
Skipp Miller dropped a bunt, her first bunt attempted of the season, and scored her sister Austy, who took off on the bunt and reached home before a play could be made on a ball a couple feet from home plate.
"That was a really good team. A really good pitcher," Cuyahoga Heights coach Kyle Manfredonia said. "And wherever they created that Austy girl, whatever lab she came from, she was really good."
With a lineup that can hit from top to bottom the Railroaders usually swing away. But Bradford coach Shon Schaffer was playing the first inning with a specific plan.
"Score a run. One run. That's what I wanted," Schaffer said. "I figured it would calm the girls down if we scored one run. A lot of times when the middle 3-4-5 gets up I want to score a lot of runs. I figured in this game we needed to score one run to win. Let's get that out of the way real quick."
Bradford broke the game open in the fourth. Beireis led off with a double. Manuel singled. Canan bunted, but the second baseman dropped the ball covering first, allowing a run to score. Another came home as the Redskins' kicked the ball around.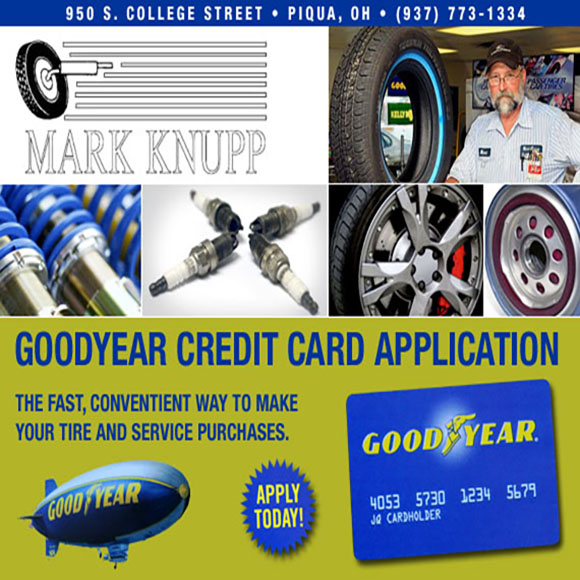 Samantha "Buzz" Brewer stroked a one-out double and Austy Miller ripped a two-out double to make it 5-0. Bradford tacked on two runs in the fifth and one in the sixth.
Austy Miller had two hits and Fike, Skipp Miller, Beireis, Manuel, Canan, Brewer, Rylee Canan and Zoe Brewer added one each. Austy Miller, Skipp Miller, Rylee Canan and Emma Canan knocked in runs.
As for Skipp Miller, she struck out 12 to finish with 414 this season. That ranks her third in single-season history in the OHSAA record books behind Batavia Clermont Northeastern's Emily Anderson (432 in 2010) and Rocky River's Leah Black (455 in 1999). Her 12 no-hitters this season ranks No. 2 in a season behind Richwood North Union's Jessica Price (15 in 2000).
"Okay, yes now that I look back and it's the only hit of the game (it bothers me). I should have warmed up more. I was out of it," Miller said. "I felt good. When I got to the fourth inning I finally got my nerves down I felt great. I felt unstoppable."
"She's definitely the best pitcher in the state," Manfredonia said. "That rise ball is hard when it's coming from that low to where it's ending. It's like the Montana Fouts girl throwing for Alabama. It's impossible to hit when it's coming that fast. She kept it moving and her change-up was sick. She's good. Really good."
And so are the 2021 Division IV state champion Bradford Railroaders.
"I've got 19 of them that love this game of softball. It was really fun," said Schaffer, who graduates Skipp Miller, Emma Canan, Courtney Monnin, Brewer and Manuel. "They make me look like a really good coach because they're so talented. All 19 of them, all the way through, make my job pretty easy. I don't want this to end. Once we get back home you'll always have it but not together like this. You just want to savor it."