Fort Loramie and Russia left little doubt Saturday as to where the seat of power of Division IV baseball was centered in southwest Ohio.  They dominated Cedarville and Fisher Catholic, respectively, and now play Saturday to determine which one goes to state.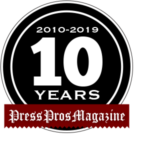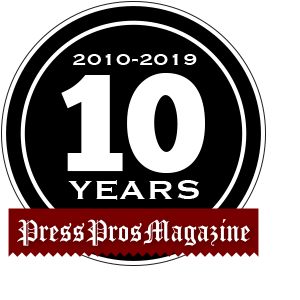 Sharonville, OH – If there was any question prior to Friday's Division IV regional semi-final games as to where the seat of power in southwest Ohio Division IV baseball could be found, by 7:30 pm that question had been soundly answered.
Fort Loramie and Russia, neighboring teams from Shelby County and the Shelby County Athletic League, dominated their respective opponents, #6 ranked Loramie taking out Cedarville, 9-1…and Russia following in the nightcap, knocking out #4 ranked Fisher Catholic, from Lancaster County, 9-0.
Dominant?  Dominant doesn't touch it.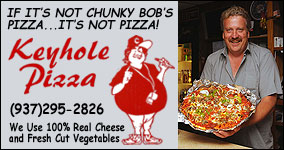 It was a clinic in fundamental baseball – pitching, defense, timely hitting, and control of ones' nerves under pressure.
Fort Loramie did it with Caeleb Meyer on the mound, the Redskins' senior pitching a complete-game 4-hitter, striking out eight, manipulating his way through the Cedarville order as if he was was tuning up for something more stressful…perhaps next weekend.
Russia did it with junior Grant Saunders on the mound, likewise pitching a complete-game 3-hitter, striking out eleven, and drawing the praise of Irish coach Jared Stewart.
"He made it look easy," said Stewart, whose team bowed out of the tournament with a 24-4 record.  "We don't strike out a lot during the season. I loved his demeanor.  He kept us off balance.  Our #3 hitter has only struck out four times all year, and he struck out twice today.  If you can do that to a hitter like him it's phenomenal."
Loramie started modestly, scoring a first inning run on a single by Jake Sanders, a stolen base, and an RBI single with two out by Mac Fortman.  But in scoring that run they served notice to Cedarville that anyone that gets on first is as good as a double.  Loramie stole five bases in six attempts on the day, and put the fear of God in the head of pitcher Cade McKinion and catcher Mason Johnson.
For all intent, they finished things in the third, batting around and scoring five times on five hits by Evan Eilerman, Caeleb Meyer (double), Grant Albers, Devin Ratermann, and Trevor Middendorf, aided by a hit batsman and a Cedarville error.  They chased Indians starter Caden McKinion, who was replaced by his brother Caleb, but by the time the final out was recorded Loramie had extended their lead to 6-0 and Caeleb Meyer's shadow from the pitching mound was becoming something like the specter of a Hitchcock movie.
He was threatened once, in the third, when Cedarville sent seven men to the plate, collected two of their four hits, took advantage of a walk and Loramie's only error of the game to load the bases…but the Indians scored just once.  Meyer struck out designated hitter Mitch Rogers with the sacks drunk to quell the rally.
And, he got stronger – more efficient – as the game wore on, throwing 70 pitches through the first four innings, and just 42 over the final three.
"I'm speechless"  he said afterwards.  "Our defense was outstanding.  I give them the credit.  They were really good.  Evan Eilerman made one heckuva' diving play on a line drive in the second, and that gave me a lot of confidence.  I knew they had my back so I just threw it in the zone and let them take care of it.  I'm usually nervous in the first inning, but the way our defense played I was able to set down and I knew I was good for this."
They added on, of course, a run in the fifth on Caeleb Meyer's second hit of the day and an RBI single by Devin Ratermann;  and then two in the seventh when the issue was academic.
They scored 9 runs on 10 hits, and commmitted 1 error.
Cedarville had 1 run, on 4 hits, and committed 2 errors.
When it was over Jeff Sanders could appreciate the manner in which they won, because on the biggest stage of the season thus far, his team had played aggressive, mistake-free baseball, gotten a dependable starting performance from Meyer, and yes…showed the rest of southwest Ohio that the seat of Division IV baseball could be found in the Shelby County League.
"I don't know if he (Meyer) had his best day, but he got ahead of hitters, he executed great pitches when he had to, and that's why we put him out there today,"  said Sanders.  "We knew we'd be a little on edge.  We hadn't played in six days, and his poise on the mound was a big factor in how we played.
"I liked our approach at the plate.  The second time through the order we started to have better at bats.  We scored 9 and we left ten on base.  We could have scored even more if we had had a hit here or there.  But we were patient, sized him up the first time through the order, and were able to do some damage in the third inning.  We were aggressive on base,  and that's one of our calling cards.  We're a good athletic team and when we can take advantage of that we're going to do it.  It gives us another way of putting pressure on an opponent."
The elephant in the room now, and what everyone wanted to imagine at the beginning of the day…is the Saturday matchup between Loramie and Russia to see who moves on to next weekend's Final Four in Akron.  Of course at that point he didn't know if it would be Russia or Fisher Catholic.
"We had all seniors and juniors today, and they've been through this,"  said Sanders.  "Today was a big stage, but tomorrow's an even bigger one.  I don't want to anger the karma gods, but I think the way we played today will give us legs for tomorrow.  No fear.  They just made the plays – confidence."
Russia was standing by for the final three innings of the Loramie-Cedarville game, and might well have taken some confidence of their own from the manner in which their neighbors and long-time rivals played against Cedarville.
In a matter of four hitters, as Loramie had done in the first game, Russia struck first in the bottom of the first inning on a two-out single by second baseman Drew Sherman, a wild pitch, and an RBI single by pitcher Grant Saunders.
And after Saunders had mowed down the Fisher Catholic order in the first, got out of a two-on and no-out jam in the second, Russia tacked on a couple more runs in their half of the second when Hayden Quinter singled, Jared Poling got on through a fielder's choice, Brayden Monnin doubled, driving in Poling, and Xavier Phlipot singled, driving in Monnin and staking Russia to a 3-0 lead.
It caught the #4-ranked Irish off guard.
"The scouting report that we had gotten on them was that they'd bunt you to death,"  said Fisher coach Jared Stewart.  "Someone told us that they didn't score a lot of runs.  Well obviously they CAN score runs and they can hit.  That's a phenomenal baseball team – the way they played here today."
And one framed by a phenomenal pitching performance by Grant Saunders.  After getting out of the jam in the second, the Raiders' righthander settled in to dominant mode, throwing ten straight strikes at one point in the fifth inning, striking out the side, and all on called third strikes.
"I had a good bullpen before today, felt good warming up, and the fastball felt good from the start,"  said Saunders.  "I couldn't get the curveball going at first, but after a few innings I got the feel for it.  Getting those early runs was an absolute relief, helped me settle down, and it let me focus more on the hitters."
And his performance – his team's performance, he believes – should bring more focus on Division IV baseball.
"I think Division IV baseball is under-rated,"  added Saunders.  "If someone has overlooked us before today, now I think we can go to state."
It would be hard to overlook Russia, their record, and the manner in which they undid Fisher Catholic – like stepping on a Cicada, someone would say afterwards.  They didn't offer much resistance.  Russia would go on to add three more runs in the third inning, one in the fourth, and two in the fifth.  And, they came within an out of run-ruling the Irish in the sixth when they left the bases loaded, leading 9-0.
"I didn't think we'd score runs like that, either,"  said Kevin Phlipot upon hearing Jared Stewart's respect for the Russia scouting report.  "But we can pitch.  We have three good ones.  We can play defense, and yeah, we like to bunt.  But from time to time we can hit, like I said a couple of weeks ago.  There will come a time, like today, when we have to get a base hit in a clutch situation to win a ballgame.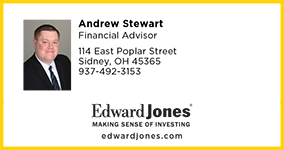 "And today the umpire was giving the outside pitch.  We made the adjustment and started hitting the hell out of the ball to right field.  That pitch on the outer half…we were going with it, where they were taking those pitches and they were called strikes from the first hitter of the game.
"We've won a lot of different ways this year, if you've seen us, and it just keeps building and building.  We've won some extra inning games, we've had a couple of walk-offs, we've had big leads and teams came back on us…I don't think there's a situation we haven't been in.  We're pretty much ready for anything by this point.  Just keep battling, and we have a chance."
But are they ready for Fort Loramie?  Is the third time the charm after losing to the Redskins in both SCL league games this year?
"Russia-Loramie for a chance to go to state is as good as it gets,"  said Phlipot.  "At least for our area.  I mean, that game right there is going to draw a crowd, regardless of the sport.  And for what's on the line tomorrow, that's what you dream of.  Our league, our area…this IS as good as it gets."