They were steady, and methodical.  And when they needed a lift on the pitching mound Derek Meyer came on and gave them a relief performance a coach, and a grandfather, can only wish for.  Fort Loramie bests rival Russia in the Division IV regional baseball final.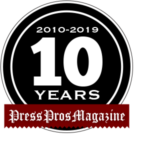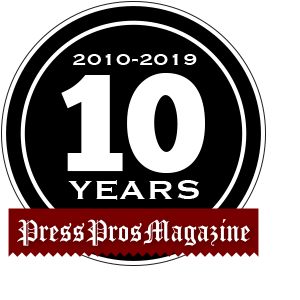 Sharonville, OH – In the end even the most ardent – passionate – Russia Raider fans could do nothing more than admit that on this day, June 5, 2021, they were bested by neighbor and rival Fort Loramie in the Division IV regional baseball final.
Loramie won their seventh regional title since 1985, 7-1, over Russia (25-6), snapping the Raiders' fourteen game winning streak, and that coveted dream of getting to the OHSAA Final Four…if and when you have the chance.  Because as coach Kevin Phlipot would say afterwards, "We're young and talented, but nothing is ever guaranteed."
Especially in baseball.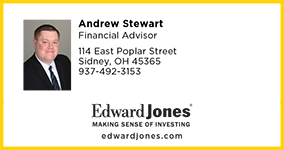 Phlipot and the Raiders must have been optimistic, though, having one of their three best on the mound, Xavier Phlipot,  fresh and ready to pitch.  They must have felt they had the law of averages with them, as well.  Loramie had won both of the SCL regular season meetings between the two.  And coming off Friday's impressive 9-0 over the state's #4-ranked team (Fisher Catholic), their confidence couldn't have been higher.
But again, to the reality of things.  Nothing is guaranteed in baseball.  On this day, with all those aces, Russia simply didn't have the cards.
Loramie would break through first, in the top of the second when Caeleb Meyer would hit a two-out groundball to Russia shortstop Aiden Shappie, have the ball roll up his arm, and beat Shappie's throw to first.  As with Friday's game, Meyer immediately stole second, and then scored on an RBI single by Grant Albers…1-0.
Russia, yes…was riding on the good feeling of anything being possible after Friday, and came right back with a run in the bottom of the second off Loramie starter Mac Fortman, who simply didn't have his best command…or that mound presence that says to a coach that 'I'm out here for all day'.  Russia loaded the bases with a double by Aiden Shappie, a single by Hayden Quinter, a fielders choice ground ball, and when Brayden Monnin singled to left it scored Shappie with the tying run.  Loramie coach Jeff Sanders decided to make one of his best moves of the year.
He swapped Fortman and first baseman Derek Meyer, whose bulldog personality immediately paid dividends.  He retired the final out of the second on harmless fly ball to right, and the two teams started anew, 1-1.
It didn't stay 1-1 for long.  Like Fortman, Xavier Phlipot didn't have his best mound presence, either, leaving some fastballs up in the zone that Loramie began feasting on in the fourth.  A single by Caeleb Meyer, a stolen base, a walk to Grant Albers, a sacrifice by Devin Ratermann, and a suicide squeeze bunt by Trevor Middendorf pushed across the go-ahead run.  Two hitters later, Jake Sanders cleared the bases with a two-rbi double and Loramie was in business, 4-1.
For all intents, that's all Derek Meyer would need, notwithstanding single runs scored in each of the fifth, sixth, and seventh innings.  Ironically, three times in the game Loramie successfully ran the suicide squeeze.  Most teams can't do it three times in a year.  That's how well they played – how well they executed.
"Contrast that to how we did yesterday,"  said Jeff Sanders afterwards.  "We didn't get the bunts down yesterday and today I told them…we have to get them down today."
Meyer did the rest.  Not the biggest, the hardest throwing, or most talented, his competitive zeal, however, is off the charts.  He would pitch 5.1 innings by the time it was over, give up no runs, two hits, strike out three, and walk two.  And it took him just 65 pitches to do it.
"It was fun…it's been a fun year all year,"  said Meyer, who stands all of 5 feet, 8 inches tall.
"I knew coming down today that we had a chance to do something good here, and we came through.  We got our bunts down, we played small ball, we played defense and they couldn't hang with us."
What will go unnoticed by most was the way he went about his business.  Derek Meyer is all business – throw the ball, get the ball back, and throw it again.
He's a fast worker, and he literally sped up Russia's approach at the plate, something far different from the measured approach they had counted on against Mac Fortman.  From the third inning on it was a far different Russia than the one that banged out 12 hits the day before against Fisher Catholic.
"We knew him, what he was like,"  said Kevin Phlipot.  "Hats off to them, and to him (Meyer).  That's what he does, and it does disrupt your approach at the plate.  It makes you uncomfortable.  We were OK…we got some good swings against him…but suddenly when he came in everyone was a little bit off."
"I've pitched that way all year," admitted Meyer.  "I like to work quick, throw first-pitch curves and sliders, and anything to keep teams off balance.  Today I even through a few first-pitch changeups.  I have to do it that way because I don't throw that hard.  My goal when I came in was to hold them, then hold the lead once we got it.  I didn't know if I would finish the game, or whether they would put Mac back in.  But they stuck with me and gave me a chance."
Loramie (25-3) won it with 7 runs, 9 hits, and committed one error on defense.
Russia saw their season end with 1 run, 5 hits, and uncustomarily…the Raiders committed 4 errors.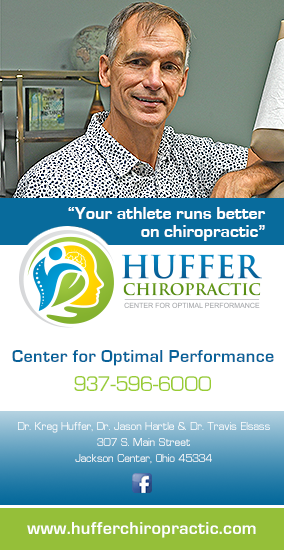 "It's a positive that we're young, that we have a lot coming back…but just because we got here, this far, even with so much coming back there are no guarantees that you get [this far] again."  said Kevin Phlipot.  "That's the disappointing part of losing today.  But as much as we're hurting now…you've got to use that as motivation.  Nothing is handed to you in baseball.  No one is going to give us anything.  You have to work for everything you get if you get to this point, and hopefully beyond.  It's frustrating…to come this far, get this close..  Today just wasn't our best game."
Jeff Sanders will now seek his second title in four years as coach of the Redskins, hoping to equal the two won by Bill Sturwold in 2007 and '10.
"It's a shame that one of these two teams had to lose today,"  he said, paying tribute to Russia.  "I have a lot of respect for them, they're well-coached, and they're good kids.  They played their hearts out.
"But this is our second season (the tournament) and it just seems like we're playing in a marathon. Today we executed.  Yesterday we didn't bunt well.   If we had we would have run-ruled [Fisher Catholic].  We were better today, we did our jobs, and we reminded them of that every inning.  Today we played Loramie baseball, and it was magnificent."
On Derek Meyer….
"Derek did what Derek does,"  added Sanders.  "All kinds of looks, all kinds of arm angles…and I just wasn't comfortable with what I saw from Mac (Fortman) and the kinds of swings they were getting. I didn't see it getting any better, and I made the move.  No disrespect to Mac because he's been wonderful all year.  There's a reason why he's the league player of the year.  But the change of pace and that contrast with Derek today was a difference in the game.  He's bulldog, and once he got the momentum and the lead he wasn't going to let go."
On hand to see it was Ralph and Diane Kunk, Meyer's maternal grandparents on the occasion of Ralph Kunk's 78th birthday.  And no cake, or candles, or the best dinner in Cincinnati could take the place of having pictures made with your grandson afterwards while holding the regional title trophy.  Ralph and Diane were grinning ear to ear.
"I told him to come down here and win,"  said Grandma Diane.  "Bring the regional trophy back for your grandfather's birthday."
So yeah, it was that kind of day – one more thing that Russia couldn't have seen coming.  You know it's gonna' be tough when you have to beat Fort Loramie…and Ralph Kunk, too!