The Bradford Railroaders steamrolled into the Division IV state title game with an 11-0, five-inning victory against New Riegel on Friday afternoon. Skipp Miller threw a 12th no-hitter and the Railroaders' offense backed her up with a five-run first inning. The 'Roaders return Sunday for a shot at the school's first-ever team state title.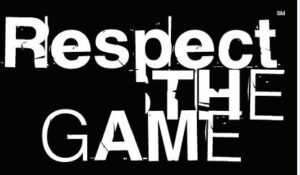 Akron, OH – The bright orange banner hanging down the third-base line exclaimed, "Full Steam Ahead." Indeed, these days the Bradford Railroaders look like a runaway locomotive … and there was no slowing them down Friday afternoon.
The Railroaders left tracks all over Akron Firestone Stadium's basepaths in the Division IV softball state semifinals. State semifinal games aren't supposed to end in run rules, as this one did 11-0 in five innings against New Riegel.
And they're definitely not supposed to end with a no-hitter, as Skipp Miller did for her 12th this season.
"Our fans, our crowd and even the dugout was super pumped up," Bradford coach Shon Schaffer said of sending the Blue Jackets down in order so quickly. "I felt we were running downhill from that point. When we starting hitting we were sprinting downhill."
It was as if Snidley Whiplash himself had grabbed the Blue Jackets' offense, tied it up and left it on the railroad tracks. And not even Dudley Do-Right could have saved them on this day.
Miller walked the lead-off batter in the first inning and again in the second. Besides that she was perfect. The Ohio University recruit struck out 12 and didn't allow a ball out of the infield. Two of the balls New Riegel put in play were outs made by catcher Austy Miller. The third was a ground out to second baseman Emma Canan.
"It seemed like if we had girls on the ball she'd throw a change-up," said New Riegel's Jordan Hohman, who walked once and struck out once. "That would be their strikeout. If we had girls who weren't on the ball then they just couldn't make contact. If we were starting to make contact she would throw something we weren't expecting."
Added teammate Kayleigh Lininger, Miller's counterpart in the circle: "She definitely kept us on our toes the entire game, which is what good pitchers will do. Hats off to her. She was a phenomenal pitcher. We could never expect what was coming."
Especially in the first inning. Bradford (29-2) jumped on Lininger for five runs by sending nine batters to the plate.
Austy Miller led off with a double down the line to left. Abby Fike sacrificed her to third. Skipp Miller walked. Nylani Beireis singled for the 1-0 lead.
Skipp Miller's pinch-runner, Alexis Barhorst, scored on a wild pitch (2-0).
Maggie Manuel walked. She was caught stealing second, but it allowed Beireis (who advanced to third on a passed ball) to score (3-0).
Emily Canan doubled to left. Rylee Canan then reached on an error, allowing Emily to score (4-0). Samantha "Buzz" Brewer singled in the inning's final run.
"I always expect to hit great," Schaffer said. "I didn't think we would generate that many runs. The girls executed. We played really fast. … These girls have a lot of heart. They really do."
And Skipp Miller has the heat. One fan of Newark Catholic was overheard telling a friend, "That Bradford girl brings the smoke."
Miller's 12 strikeouts put her at 404 for the season. She's allowed 41 hits in 191 innings pitched with 11 runs (four earned). Miller entered Friday's game with a 0.151 ERA. The shutout was also her 24th of the season.
Speed propelled New Riegel (28-3) to its fifth state tournament appearance. The Blue Jackets pride themselves on stealing bases. They didn't get the chance Friday.
"Their pitcher-catcher combination was so good we couldn't steal bases like we normally do," New Riegel coach Jamie Lininger said. "Looking back maybe we should have bunted more. But it's silly bunting when you don't need to.
"Against a team like that with a pitcher like that, going down four runs was the worst thing that could possibly happen to us. They're a great team. We knew what was coming a lot (of the time) and we still couldn't stop it. We didn't have any answers."
On Sunday at 1 p.m., Miller and her Railroaders' teammates take on the Cuyahoga Heights Redskins (22-4) for the Division IV state championship. Cuyahoga Heights beat Newark Catholic 12-6 in the second semifinal.
"Earlier this season we played a pitcher from Tuscarawas Central Catholic," said Cuyahoga Heights pitcher Julie Harris, who allowed eight hits, struck out two and walked one in the Redskins' semifinal win. "As long as we get our bats going. The girl from Bradford seems to have a lot of movement with her pitches, too. As long as we keep our bats going. I trust my defense."
As for the Railroaders, they showed what they can do in the regional title win against Mechanicsburg with several stellar plays.
"I haven't been pitching the best the last couple of games so it feels really good to pitch a no-hitter," said Miller, who also has eight 1-hitters. " … Yeah, I always realize it's a no-hitter. Having my defense behind me I have confidence."
Bradford pounded out 10 hits against Lininger. Austy Miller, Skipp Miller, Emma Canan and Brewer had two hits apiece. Fike and Beireis had the other two. Canan had two doubles and the Millers one each. Brewer tripled.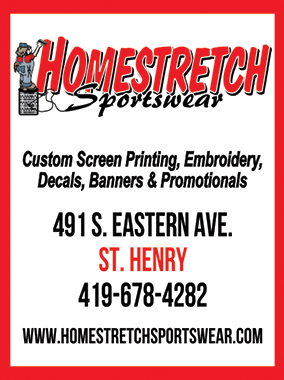 "I told her midway through the season we're going to need you hitting," Schaffer said of Canan battling a slump. "Keep at it and keep positive, she tore it up this game. She tore it up."
As for Canan, she had a clear-cut explanation for Bradford's power surge.
"Basically (Lininger) pitched it where all of us like it," she said.
Bradford added three runs in the second, one in the third and two in the fourth.
Austy Miller also had two stolen bases, giving her 44 this season. Her steal of third base nearly caused a throw into left field.
"Once I get on base I'm so confidence and so energized I know I can make it to the next base. If I don't, then oh well," Austy Miller said. "I definitely watch the other catcher in pre-game and how she throws it and how much time it takes."
Bradford has Saturday off before returning to Firestone Stadium for hopefully the ending to a … good year. The caravan from Miami County, and even spilling into Darke County, should be even larger than Friday's crowd packing the third-base side in the grandstands. So, how many from Bradford made the trip?
"All of them," Schaffer said, smiling. "And I think some from other towns, too. It's a good ride."