It's rare air that Justin Braun is breathing with his sprint triple, highlighting a dominant performance by Central Ohio track and field stars, including a D-I team title for Pickerington Central's boys thanks to a clutch effort from Steven McElroy.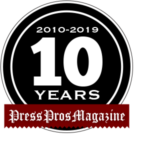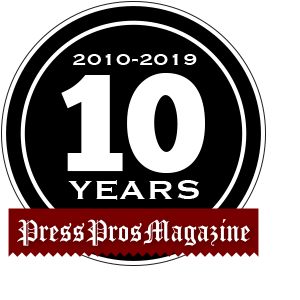 HILLIARD, Ohio – After making history in the Division I state track and field championships Saturday at Hilliard Darby, Westerville Central junior speedster Justin Braun sat down on a bench in the shade, exhaled and revealed his next course of action.
"I'm going to celebrate with friends and family for a bit, then I'm going to take a fat nap, eat a large pizza and drink a milkshake," Braun said in his usual jovial tone.
He deserved it. Braun became just the 16th athlete in the 113-year history of the Ohio High School Athletic Association event to pull off the coveted sprint Triple Crown, winning the 100- (10.47 seconds), 200- (21.13) and 400-meter (46.14) dashes.
In the process, he equaled the 12-year-old meet record in the 100 and placed himself in rarified air in the 200 and 400. Only record-holder Chris Nelloms of Dayton Dunbar, considered by many — along with Jesse Owens — as the greatest star in Ohio prep track history, has run faster.
And not by much.
"This has been my goal all along, to pull this off and join elite company," Braun said. "The last big-school male athlete to achieve the Triple Crown was Nelloms in 1988.  I think I was happiest with my performance in the 200 because it was the last race and the competition was stiff. Although the 100 has the smallest margin of error, I knew if I got out of the blocks, nobody could beat me. There are a couple things I can do better in the 400. I wanted to go in the 45s."
Nelloms' longest-standing state records of 20.47 and 45.59 (both in 1990) appear to be in sight for Braun, who splashed onto the scene in 2019 by winning the 400 as a freshman for Thomas Worthington. He transferred to Westerville Central just before the season began.
For all of Braun's brawny achievements Saturday, he actually was eclipsed by senior Paige Florea, who powered Mentor to the girls' team title with 70 points.
Florea became the first female to win four individual events. The North Carolina signee took gold in the 100 (11.93), 200 (24.17), 400 (54.25) and long jump (19 feet, 10¼ inches).
Central Ohio teams and individuals continued their recent dominance in the big-school meet. Out of 12 track events, seven gold medals went to area boys and six to girls.
Buoyed by wins in the 4×200 (1:25.96) and meet-ending 4×400 (3:15.56) relays, Pickerington North took home the boys team championship with 43 points. The Panthers previously won a state title in 2015 and were runner-up three times. Oddly enough, crosstown rival Pickerington Central had won the past two gold trophies (2018 and 2019).
Braun single-handedly won the runner-up trophy for Westerville Central (30).
Cincinnati-bound senior Steven McElroy carried the mail for North, anchoring both relay winners, taking second in the 200 (21.50) and third in the 400 (47.86).
Given the hot temperatures and taxing preliminary heats spanning two days, this was a herculean effort. Some elite multiple-event athletes scratched from secondary events because of the conditions, but McElroy would have none of it.
"It's been a battle this weekend, but I like to see my teammates smile," McElroy said. "No matter how tired you are, getting that baton gives you an adrenaline boost because you know you're doing it for the team. That last 400 leg of my career was grueling, but it was well worth it."
Pickerington North coach Dave Spring felt going in that his team had a decent chance to contend for the title.
"We just jumped on Steven's back and he performed like a champion when the stage was biggest," he said. "I give Steven and Zemen Siyoum a lot of credit for doing four events. They sacrificed possibly more potential individual success for the team today."
Siyoum took third in the 100 hurdles (14.60), sixth in the 300 hurdles (39.22) and ran on both winning relays along with Daylon Duncan.
Gahanna's girls took home the runner-up trophy with 36 points thanks to sterling performances from Camden Bentley and Alyssa Shope. Bentley won the 300 hurdles (43.19) after taking second in the 100 hurdles (14.15) and also helped the Lions take third in the 800 relay (1:40.51). Shope won the 3,200 (10:32.42) going away.
The Lions won state titles in 2015 and 2018, were runners-up in 2016 and 2017 and third in 2019. But this team lost two key performers to injury and is made up largely of underclassmen.
"She probably won't tell you this, but when Camden lost to her best friend and chief rival (Marissa Saunders of Westerville South) in the 100 hurdles, it made her mad," Gahanna coach Roger Whittaker said. "She just went out like a lion in the relay and ran a (career best) in the 300 hurdles. She and Alyssa really came through for us today."
When Saunders (14.05) edged Bentley, her long-time gymnastics and club track teammate and COVID-19 training partner, she felt uncomfortable celebrating around her sophomore classmate.
"I got out of the blocks great and was leading, but Cam started to pull even with me, then I heard her tick the last hurdle," Saunders said. "Afterwards, it was kind of awkward. It was an exchange of 'good job, good job,' and we figured we would talk later."
Bentley then capped an undefeated season in the 300 hurdles by avenging only her second loss to Saunders this season.
"This feels like a dream, especially after not getting to compete last year because of COVID," she said.
Shope and Hilliard Davidson senior Lindsey Stull each scratched from second distance events and the ploy paid off. Stull, a Penn State signee, pulled ahead over the final 200 minutes and won the 800 in 2:10.35.
"I've been close-but-no-cigar in track and cross country more than a few times, so to achieve this in my final race in a really field makes me feel really good," Stull said.
Thanks to wins in the 4×200 (1:33.69), and 4×400 (3:50.1) relays and a fourth in the 4×100 relay, Watterson took third in the team standings with 33 points. Anna Kessler and Grace Jenkins ran on all three relays. Cailin O'Reilly also ran on the two winners.
"This just all kind of came together for us," said Connors, who anchored the 4×400 relay. "Several of our relay members play soccer, and we all kind of agreed to come out for track."
Added Kessler, "We've never really been known for being good in the sprints and relays. We just built off the excitement of having a littler success indoors and it's been insane what we've achieved the past few weeks."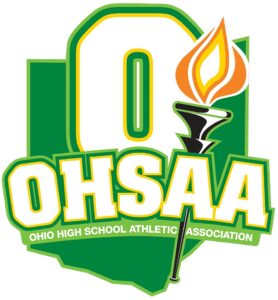 Another area champion was Silas Kayuha of Dublin Jerome in the boys 110 hurdles (14.36). Erich Rhodeback of Mount Vernon (14.39) and Siyoum in a 1-2-3 area finish. Rhodeback came back to win the 300 hurdles (37.85).
"I've raced all these guys throughout the year and we've become friends" Kayuha said. "Even though I got third in the region, I thought I had a chance if I got out of the blocks good and it was my best start ever. I felt like the three of us were about even coming in and it just came down to who performed on this day."
Steve Blackledge covers the Ohio Capital Conference and other Central Ohio stories for staging.pressprosmagazine.com.