Saturday's races got a great preliminary boost with Friday's state tournament action.  Long jumpers and pole vaulters got a lot of attention with some big efforts.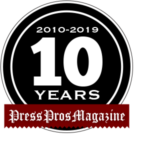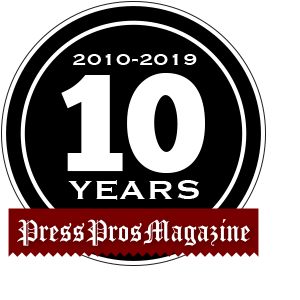 HILLIARD, Ohio – A week ago Friday on a wet, wind-chilled night, Hilliard Davidson junior pole vaulter Jack De Francesco left a Division I regional track meet at Pickerington North in a rather lousy mood.
He had placed sixth with a sub-standard effort of 14 feet. The top four places per region automatically qualify to the state with the Ohio High School Athletic Association awarding two additional at-large berths statewide to fill out its 18-man field.
De Francesco went home and jumped on a website of track results, hoping against hope that he might get a reprieve. After hitting the refresh button on his browser a few hundred times, De Francesco got the news he wanted. He would compete at the state as the final qualifier.
"It was kind of a rough night, not knowing whether I was going to qualify until like midnight," he said. "It was really nerve-wracking, to tell you the truth. But when I found out I was going to get a second chance, I was determined to make the best of it."
De Francesco, did just that, soaring 16 feet, 6 inches – a foot higher than his previous season best – for a state runner-up finish Friday at Hilliard Darby. Paul Signorelli of Cincinnati Turpin made his third and final attempt at 16-10 to claim the title. Had Signorelli missed, De Francesco would have won a tie-breaker based on fewer misses at the previous height.
"I know it looks strange going from sixth in the region to second in the state, but I had hoped to get on the (awards) podium and make All-Ohio," De Francesco said. "We finally put it all together in training this week and I had a good feeling coming in. I got on some bigger poles and it really gave me a lot of confidence."
His training partners at Buckeye Pole Vault Academy in Sunbury, Jonathan Petersen of Olentangy Orange and Luka Srsic of Thomas Worthington, placed third and fourth, respectively, in the event typically dominated by central Ohio athletes. Peterson cleared 16-2 and Srsic 15-10. Srsic came in with a state-best 16-8 qualifying leap.
"This sort of thing happens a lot in the pole vault," Petersen said, referring to De Francesco's surge to second. "We all know that Jack has put in the work to achieve this. It was his day."
Srsic said he landed on his head during the competition and was never the same after that.
"In the pole vault, anybody can have a bad meet and anybody can have a good meet," he said. "This event is unpredictable and that's just one reason why it's so fun."
Alex Smith of Hilliard Darby took runner-up in the long jump with a leap of 23-7¼. Luke Laubacher of Massillon Perry won the gold (24-3½).
"My (personal record) coming in was 23-8, and I was really shooting for 24 feet today," Smith said. "Getting that big jump early in the competition took the edge off a little because I figured it would put me in the hunt. I got my school record, so that's something I can be proud of."
Also taking home a runner-up medal was Sydnie Smith of Bexley in the girls discus. Her toss of 131-10 set a school record. Smith is a niece of Ohio State and WNBA legend Katie Smith, who herself was an accomplished discus thrower at Logan. Halaya Woodson of Hamilton Township took third (130-9).
Jenna Lucas of Watkins Memorial took third in the girls high jump (5-6) and Cameron McNeil of Hilliard Darby fourth in the boys shot put (58-4 ¾).
The only track finals on Friday were the girls and boys 4×800-meter relays.
In the girls relay, Dublin Coffman took second (9 minutes, 7.81 seconds) and Hilliard Davidson third (9:12.49). Mentor won in 9:04.73.
"It feels amazing to do this well," Coffman anchor Kylie Feeney said. "I wasn't 100 percent sure how well we would do because there are so many good teams around the state and they all run faster at state. "I really wanted to catch the girl from Mentor, but her legs were too long and she just pulled away in the final 200 meters."
Davidson had edged Coffman by 1.78 seconds in the regional race.
Pickerington Central took third in the boys relay (7:49.77) behind champion West Chester Lakota West (7:47.49) and Loveland (7:48.83).
Lead leg Garner Wallace (also a football and basketball standout) and anchor Jailen Willis ran on Central's state champion relay squad in 2019.
"We just wanted to be in the hunt, and when I got the baton we were right there," Willis said. "It's really exciting to be in that position, but there's a lot of pressure with it, too. We gave it our best and we're happy with our place."
Westerville Central junior Justin Braun, who is attempting to become only the third big-school boys athlete in the 113-year history of the meet to sweep the sprints (100, 200, 400), easily qualified to the finals in each event. The last to do it was legendary Chris Nelloms of Dayton Dunbar in 1988. Nelloms still owns state meet records in the 200, 400 and 110 hurdles.
In all, 13 boys and two girls have won the so-called Triple Crown.
After just four scored events, Cincinnati Turpin leads Hilliard Darby 20-13 in the boys standings.
Heavy favorite Mentor leads the girls field with 20 points.