Two scintillating semifinals in an All-Ohio Capital Conference Central Regional went down to the wire, setting up an Olentangy Orange vs. New Albany final for a berth in the state's final four.  (Press Pros Feature Photos by Mike Munden)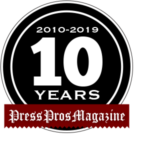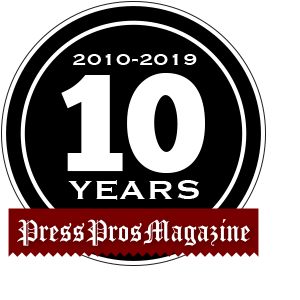 DUBLIN, Ohio – Matt Wolfe wasn't about to make any excuses, but the truth of the matter was the Olentangy Orange junior slugger hadn't swung a bat for nine days due to what coach Tom Marker called, "a knot in his back."
"I went in with the approach of not overdoing anything … just trying to hit it up the middle," said Wolfe, a Vanderbilt commit batting .405 with 25 RBI, 28 runs and 19 stolen bases for the state's No. 2-ranked team.
In his first at-bat of a Division I regional semifinal game against Westerville South, Wolfe ripped a pitch to the left-centerfielder fence, and he tacked on three singles (all up the middle, by the way) during a 4-for-4 day, helping Orange escape with an 8-7 victory before a sun-baked crowd at Dublin Coffman on Friday.
Wolfe's two-out RBI single in a two-run sixth gave the Pioneers a vital insurance run for an 8-6 lead.
"With our All-Ohio pitcher (Josh Laisure) on the mound, I'm sure a lot of people thought it might be a lower-scoring game, but we train for these moments," Wolfe said. "Josh is a great competitor, but when he struggles, we pick him up. That's just baseball. That's what we do. We've known since the beginning of the season that we're going to take everybody's best shot. That team across the field is no different. They kept fighting right to the end."
Orange (27-3) will face New Albany (25-6) in the regional title game at 5 p.m. Saturday. New Albany defeated Lancaster, 4-2, in the other  semifinal. The winner will earn a spot in the state final four in Akron next weekend. The Pioneers made the state semis once before, in 2017.
Coming off its first district championship in school history, Westerville South (26-4) fell behind early, 3-0 , but got to Laisure with three two-out runs in the fifth inning. A walk, a hit batter and a wild pitch put Wildcats on second and third. Nick McConnell then hit a chopper that first baseman Cole Cahill booted, allowing both runners to score. Thatcher Dietz ripped an RBI double, chasing Laisure, who entered with a sparkling 9-0 record.
"Both of our teams have a lot of dogs … multi-sport kids who know how to compete in these kinds of situations," Marker said. "We knew South was a very aggressive team on the base paths and we prepared for everything. We knew it wasn't going to be easy today, and we want to play in these kinds of games."
Orange and South fought it out to the bitter end.
In the top of the seventh, South's Brandon Kim led off with a walk and reached second on a balk. After a strikeout, Kaden Saunders, a first-team All-Ohio wide receiver and Penn State commit, doubled home Kim. He moved to third on a groundout, setting the stage for a tense two-out showdown between Orange reliever Jacob Taber and slugger Brayden White, a first-team All-Ohio choice headed to Toledo.
Taber got White to fly out to right field, ending an entertaining game.
"I know it's an old saying, but I feel like we just ran out of time," Westerville South coach Tim Bates said. "That was our team in a nutshell right there tonight. Just no quit whatsoever, battling to the final out. With all the respect in the world for Olentangy Orange, which is a very talented, well-coached team, nobody in central Ohio intimidates us. We've proven during what has been a historic season for us that we can compete with anybody."
Laisure, a Wright State signee, went 3-for-3 with a walk and Logan Shearer added a pair of RBI singles for Orange, which has been ranked either first or second in the state poll all season long.
South no doubt will cringe at the realization that it left 11 runners on base, leaving the bases loaded in the fourth and sixth. The Wildcats also had runners thrown out trying to steal home and third, wiping out a potential big inning. But as Bates was quick to add, "We did score seven runs and had our share of timely hits."
In New Albany, Orange will face an equally balanced team with a .330 batting average, a 1.92 team ERA and 58 stolen bases. The Eagles went 27-2 in 2019.
Oliver Cush went 3-for-3 to pace New Albany's win over Lancaster, which came in with three consecutive district titles.
The Eagles took a 3-2 lead in the fourth and tacked on an insurance run in the sixth when Eli Henderson hit into a fielder's choice with the bases loaded.
Lancaster didn't go down without a fight in the seventh. Dom Bornino and Keaton Jacobs opened with singles and moved to second and third on a wild pitch. After an intentional walk loaded the bases with two outs, closer Brody Conley got Noah Blechaks looking to end the game.
"It was great to see Conley come in and shut the door," New Albany coach Dave Starling said. "He was supposed to be our closer all along, but he broke his wrist on the first day of practice and just got back a couple weeks ago.
"This was the kind of game either team could have won. Both of us left a lot of runners on base. These are ones I refer to as great team wins. Our guys never make it too easy, but they know how compete. We're just living in the moment right now and can't wait to play on Saturday."
Tony Falvo hit a two-RBI double to pace Lancaster.