The National Federation rule about limited innings may play havoc with determining a state baseball finals contestant this weekend.  The forecast is a lot of baseball, and a lot of rain.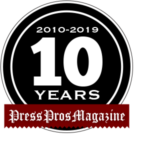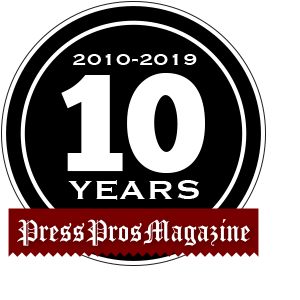 I've always maintained that a title in high school baseball is the toughest of all the OHSAA championships to win. It is because you can't hide anyone in baseball. Even the big, slow, unathletic kid you park out in right field will eventually have a fly ball hit to him that he has to catch to save a run…or the game.
The worst hitter on the team will inevitably come to the plate in the bottom of the seventh with the tying or winning run on third base. The game is on his head; and he's got to come through.
In basketball and football you can hide someone that can't score, or that can't run.  You can compensate with other parts of your lineup. Not so in baseball. The ball will eventually find you and there's no compensating. You either do, or you don't.
And, there's also the issue of how many pitches you threw yesterday. The National Federation rules say that if you throw 31 pitches in the semi-final game on Thursday, you have to sit out a complete game before you can pitch again. The idea is to help protect young arms from overuse. Only, most of the pitchers I talk to laugh at the notion of resting a day after throwing 31 pitches.
"It's ridiculous," said one in April. "I could throw 50 pitches three days in a row if I wanted to, and feel fine. I condition all year for this, and if someone tells me I can't play when I need to play because they think they know my body better than I know my body…they're full of it (and he was specific)."
Another player added: "It's a horrible rule. It's an old man's rule that doesn't make sense."
An old man's rule.  But aren't they all 'old man rules' when it comes to high school sports?  Probably part of that business about doing what's best for kids.  Eh?
Well the rule, while well-intentioned, is likely to have a big impact on this weekend's regional tournament play in high school baseball because it rained all day on Wednesday (two inches in much of the Miami Valley), and the forecasts says there's an 85% chance of more of the same on Thursday.  If needs be, games could be pushed back, but Saturday is the only with a completely clean forecase of no rain, sunny skies, and 85 degree temperatures.
Consider this scenario.  If Johnny is your best pitcher and he starts Thursday's game and throws 45 pitches in the first four innings.  His team is up by seven runs in the fourth so the coach takes him out to say wear and tear on his arm, or in case he's needed for a few pitches on Friday.  But he can't pitch on Friday because of a mandatory one day off stipulation for throwing more than 30 pitches on Thursday.
Now, Billly starts on Friday, immediately gets in trouble, and Johnny (your best pitcher who is perfectly capable of throwing) is not available because of the pitch count rule.  HUGE DISADVANTAGE…while some old man in Indianapolis (home of the National Federation) sits at home and feels good about doing what's best for kids.
In the meantime, you run anyone out there to pitch that can get the ball over the plate…because very few high schools have more than two 'dependable' pitchers.  Anyone past those two fall into the category of  emergency use.
The high school rule actually says that a starting pitcher can throw as many as 110 in a game, but must allow for four days rest before they can pitch again.  So, if you put Johnny out there on Thursday you might as well let him get his 110 pitches, because you don't want to risk burning up two pitchers and not having any for Friday.  In this case the emergency would be if those other four behind Johnny and Billy can protect those seven runs.
The point is…45 is not than many pitches and Johnny is right about it being an old man's rule.  And there's no doubt about it…it's hard to be a kid anymore.

Of a local concern, the $64,000 question pertaining to Thursday's Division IV regional round is how well does Russia (22-4) and Fort Loramie (24-3)…match up with Fisher Catholic (22-4) (out of Lancaster) and Cedarville (16-8)?  Or, more interesting, what's the chances of Russia and Fort Loramie meeting in Friday's regional final?
On paper it would appear that Russia has the bigger task, given that #3-ranked Fisher Catholic's schedule is augmented with games against bigger division schools (DeSales and Lancaster HS), and that they polished off eight-time state champion Newark Catholic in the district final.  That said, there's also a lot of 'Tree of Lifes' and 'Academys', and Harvest Preps on there, too – run rule verdicts where Fisher scored 27 runs by the fifth inning against Harvest Prep in a game April 26.
Russia, on the other hand, has had a steady diet of MAC schools, and their four losses have come against New Bremen, Minster, and Fort Loramie (twice).  Russia does have the requisite pitching to win twice in two days against regional tourney competition, and, while I haven't seen Fisher Catholic play it's hard to imagine them being more fundamentally sound than Kevin Phlipot's Raiders.  In a one and done scenario, I like Russia to play very well.
Loramie is ranked sixth and has the universal respect of a team that's won titles (three of them) against good teams (twice against Newark Catholic) and always comes to play.  Like Russia, the Redskins are well-schooled by Jeff Sanders, can execute, and it's a pretty good bet that their pitchers will throw strikes.  As to strength of schedule, there's no question that Loramie has prepped against better competition.
Again to the point of it being the toughest title of all to win – two games in two days against the state's best competition, the issue of having two title-worthy pitchers, and enough depth behind those two to serve in emergency use.  The baseball regional is totally unpredictable for that reason.
And this year…with a little weather on the side.