On a weekend when Roger Federer came back to tennis after a knee injury, the preeminent women's star leaves saying that if you can't ask me positive questions I don't want you asking me anything.  So, OK!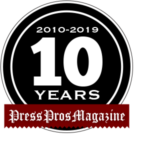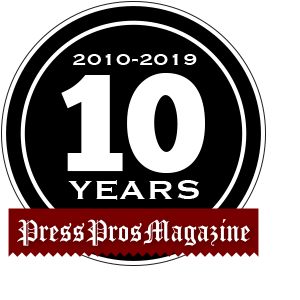 I don't play a lot of attention to tennis, men's or women's.
It's remarkable to watch, however, because the athleticism and the skill necessary to compete at a championship level is right there with golf and soccer.  They're all three tough sports to appreciate unless you've tried to play.
But I did pay attention to women's tennis star Naomi Osaka this weekend when she withdrew from the French Open, citing mental stress brought on by questioning press she felt critical of her game, and career.  In a statement, it's a condition she said began after her 2018 victory over Serena Williams at the United States Open before a boisterous crowd that was firmly behind her opponent.
I don't remember that – didn't watch – but it happens, and it's part of sport.  And here's a clue.  It was the U.S. Open, and Serena Williams is a U.S. Citizen.  Get it?  People pay their money and they're likely to rent for the hometown player.
So she left the French Open this weekend, saying earlier in the week that she would not participate in post-match news conferences during the French Open because she said negative questions about her play affected her mental health. It came to a head on Sunday after her first-round win, and she made good on her promise to not show up for a press conference to answer questions.
Critics of her decision cite that press conferences are important for the sake of promoting the sport – any sport.   Some take it so far as to say that athletes 'owe' time and journalistic inventory to the press.
Athletes in the past cite examples where those statements have been used out of context, putting them in a bad light.  And there's quite a long list of notables over the years that simply quit talking with the press – Steve Carlton, Marshawn Lynch, Albert Belle, et. al.  Osaka is the latest, and was reportedly fined $15,000 by the French Open last week for her decision.
I can't speak for other journalists, but I'm fine with it.  There's always been something awkward about sticking a microphone in the face of a player or coach immediately after a devastating competitive experience and asking them, "What happened?".    And I've also learned over the years that that's what you ask and the way you ask it. Don't put words in their mouth by trying to explain what you think happened."
Regardless, the journalistic world does not teeter on the brink of ruin if a coach or athlete says I really don't want to talk about this.  It's true, those that can, and do, provide a promotional insight to the event, or sport, that might help popularize it.
And it's true that in the absence of an athlete or coach speaking it's likely that someone will write what they want, irrespective of an individual's feelings on that day.  That's the risk you take.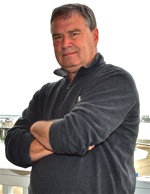 But I've always maintained that an individual's right to exist supersedes someone else's right to know.  If Naomi Osaka or Serena Williams doesn't want to talk, that's fine. Who cares?  If their decision is a negative with public opinion, well…you might have that.
And for the sake of mental health?  Seek the help you need, plain and simple.  It happens.  It's natural.  Just don't expect the game to adapt to a different standard with an asterisk.  People still pay their money to see the competitive best.  Don't expect them to pay for the asterisk.
Wishing well to Naomi Osaka and the Marshawn Lynches of the world.  Whether or not you talk won't change a thing.  We'd rather see you play, anyway.