The Bradford Railroaders kept their season rolling Sunday afternoon as sisters Skipp Miller and Austy Miller put on a show in the D-IV regional finals. Skipp had the winning hit, Austy scored the winning run and came up big with a couple defensive gems to send Bradford to the D-IV state semifinals.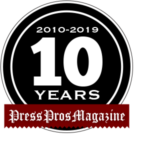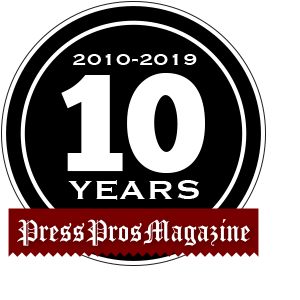 Greenville, OH – With a combined 43-5 record and 544 strikeouts between them, a pitchers' duel wasn't unexpected from Bradford's Skipp Miller and Mechanicsburg's Daytayviah Rodgers in the Division IV regional softball championship on Sunday afternoon.
That's what developed. But as it turned out, some of the best throws of the game didn't come from either Miller or Rodgers. Well, not that Miller anyway.
Bradford catcher Austy Miller, Skipp's battery mate and sister, helped the Railroaders nail down the D-IV title with some glove-popping throws of her own. Miller ended Bradford's 1-0 win by throwing out Mechanicsburg's Addie DeLong as she attempted to steal second base.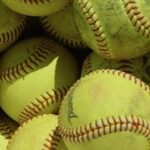 DeLong, a freshman, entered the game with 54 stolen bases. That ranked her No. 11 in the OHSAA record book for steals in a season. Miller, a junior, tossed her out twice. DeLong was also caught attempting to steal third to end the bottom of the first.
"Yeah, I am surprised she went considering it was a close game and I was pretty confident behind the plate," Austy Miller said of the game's final out. "I was confident I could get her out.
"I guess she's like really aggressive on the bases. And I knew that coming into the game. I knew coming in to be prepared and ready. I always look forward to any challenge coming."
Good thing. Next up for Bradford is the D-IV state semifinals at Akron's Firestone Stadium. Bradford (28-2) plays New Riegel (29-2) at 3 p.m. Thursday. New Riegel, ranked No. 2 in the Ohio High School Fastpitch Coaches Association final poll, makes its fifth trip to state (2021, 2015, 2010, 1996, 1991).
Bradford, ranked No. 4 in the state, returns for the second time. The Railroaders also advanced to state in 2018 when the seniors were freshmen.
"I told the girls in the huddle it feels really good to punch the ticket to go there. This isn't a finally made it thing," Bradford coach Shon Schaffer said. "We still have two more to play. The celebration will hopefully be in two more games."
Still, this one felt pretty darn good.
Bradford managed two hits off Rodgers, who hadn't allowed more than three hits in 11 of her last 12 games.
Bradford's first hit came in the top of the fourth on Austy Miller's single to centerfield. The second … and last one … came a batter later. With one out and Austy Miller on second after a steal, Skipp Miller singled to center.
Schaffer waved Austy Miller home. Miller beat the throw to the plate with no tag attempt.
"I didn't really know where it went," Austy Miller said of the hit. "I was just going full speed. If I was going to get out at least I was trying to get a run on the board."
Schaffer said he thought Skipp's hit reached the centerfielder too fast and briefly considered stopping Austy at third. It likely wouldn't have mattered.
"I think she's blown through all my stop signs when I've put them up," Schaffer said. "It's hard to hold her back when she thinks she can do it. … I almost put the stop sign up. Wouldn't that have been the worst thing in the world?"
Bradford had four base runners all game with the Millers reaching in the fourth and errors in the fifth and sixth allowing Austy Miller and Samantha "Buzz" Brewer to reach.
Mechanicsburg (23-5, ranked No. 3 in the state) managed six hits off Miller. The Indians best chance to score came in the bottom of the sixth. Hanna DeLong hit a one-out single and Jasalyn Sartin doubled to right.
With one out the Indians didn't risk the out at home. The Railroaders escaped with a ground out back to Miller and a strikeout looking.
"I felt like we put the bat on the ball. We just couldn't get one across today," Mechanicsburg coach Abbey DeLong said. "(Skipp Miller) is very comparable to a couple of people we've seen. Not taking anything away from her. It didn't end the way we wanted it to."
Miller threw 107 pitches. She struck out eight and walked two. Rodgers threw 98 pitches. She struck out nine and walked none.
"I knew it was going to be a pitching duel," Skipp Miller said. "She's a great pitcher. Probably the best one we've faced so far. I knew it was going to be tough.
"I thought for sure they were going to score (during the game). I really had help from my defense. Austy did great behind the plate. I don't think she had a single passed ball."
In addition to Austy Miller behind the plate, Bradford's defense turned in another diamond gem.
Mechanicsburg opened the bottom of the fifth with a lead-off walk by Morgan Heizer. After a strikeout, Addie DeLong sacrificed Heizer to second. Audrey Ayars hit a hard grounder to shortstop, but Abby Fike bobbled the ball. She fired to first baseman Nylani Beireis too late. As she did Heizer broke for third. Beireis fired across the diamond to Maggie Manuel, who put down the tag to end the inning.
"It was a lot of pressure but at the same time I had to keep my cool to get it over there," Beireis said. "Other than that, not too bad."
"I was so nervous," Manuel said. "The ball was coming at me real hard. I didn't even catch it in my glove (in the air), I just stopped it. I was hoping for the best. I looked down and it was there."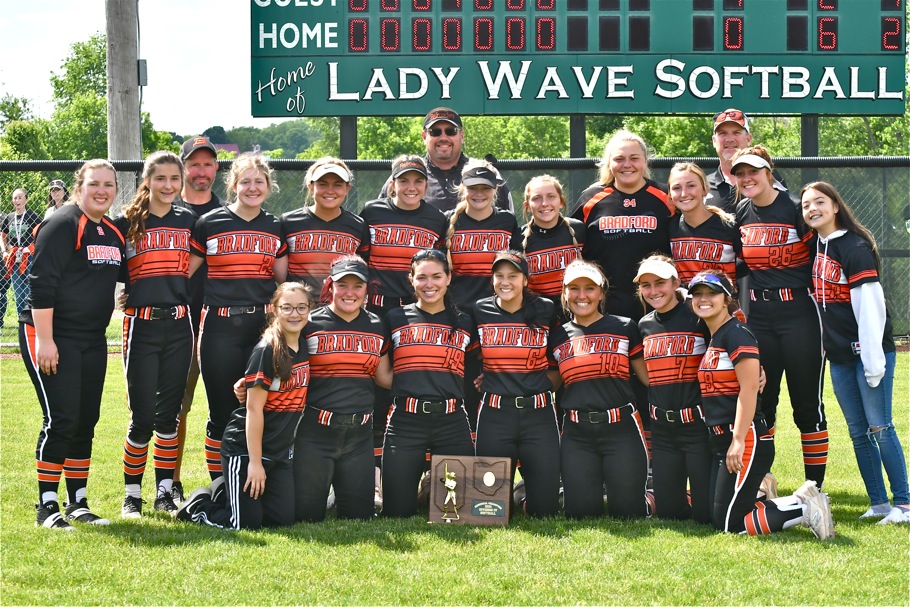 Mechanicsburg, which was averaging 12 runs per game, was shut out for the first time this season. Schaffer didn't think one run would win this one. His reaction if you told him before the game Bradford would managed one run?
"Ouch," he said.
"(I love) how they respond under pressure. It was all about Skipp and everyone knows it. Back when she was a freshman no one knew about Skipp Miller. Now everyone knows about Skipp. Now there's that pressure they're expected to do this or do that. Living up to expectations is extremely difficult. These 19 girls did that. I'm proud of them."
As for Mechanicsburg, coach DeLong said the Indians reached Sunday's regional title game by being aggressive. Getting Addie DeLong in scoring position was the goal.
"You get her to second. Audrey (Ayars) hits the gap and she scores," DeLong said. "That's been our mindset all season."
"I really didn't," Schaffer said when asked if he expected DeLong's steal attempt. "I thought they were going to try for a couple hits. When she took off I thought … oohhh. Whenever you put pressure on a defense, multiple people have to handle the ball. Pitcher to the catcher. Catcher to the shortstop. It can go crazy. They're high school girls. When she took off … Austy is money."
And the Indians paid for it.