The junior right-hander struck out 11 and gave up one run.  But it was his bulldog effort in getting out of a bases-loaded jam in the sixth inning that highlighted what could have been his final college start for the Ohio State Buckeyes.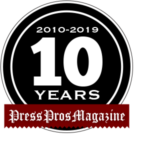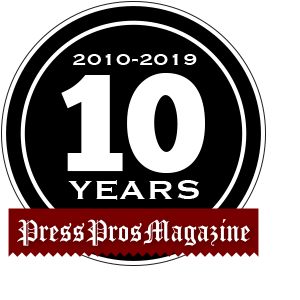 Columbus – If the sixth inning indeed was the final one that Garrett Burhenn will pitch for Ohio State, then the man capped his college career by getting every last mile per hour out of his right arm that he could coax from it.
The Buckeyes have been blessed with many great No. 1 starters since the program returned to prominence in becoming a Big Ten power and frequent participant in the NCAA tournament in the early 1990s.
Burhenn can walk in step with most of them, and that one inning showed exactly why.
Ohio State got a solo home run from Zach Dezenzo in the third, a two-run single from Colton Bauer in the sixth and, of course, more heavy lifting from Burhenn in a 4-1 victory over Northwestern on Saturday night at Bill Davis Stadium.
The victory guaranteed that the Buckeyes (22-19) will finish this crazy COVID-19-shrouded season with a winning record going into Sunday's final at 2 p.m.
There was little drama for Burhenn through the first five innings other than a 10-pitch at bat by Anthony Colarco leading off the game and a run-scoring double by Ethan O'Donnell with two out in the fourth after an infield hit by David Dunn.
The sixth inning, though, started with some un-Burhenn-like pitching. He gave up a lead-off single to Shawn Goosenberg, walked Stephen Hrustich, and hit Michael Trautwein with a pitch to load the bases.
There was action in the bullpen with Burhenn over the 100-pitch mark. Pitching coach Dan DeLucia had come out for a visit.
What was he thinking?
"I don't look at the bullpen,'' Burhenn said.
There was no better man to have on the mound in that situation. He is the unflappable Division I version of New York Yankees pitcher Corey Kluber.
"I just got into a little bit of a jam and I just wanted to get out of it,'' Burhenn said. "With the bases loaded, the runners can't move anymore so that stress is off the mind. I just needed to shut it down for the team.''
What was Beals to do?
It was a dicey position because Burhenn, a junior, is draft eligible and very likely could be taken in the annual Major League League meat market in July.
Did Beals want his ace to go out like that with the bases juiced?
He did not.
"The decision actually was pretty simple for me,'' Beals said. "Garrett has pitched so well and he has earned the right to pitch himself out of that jam. I didn't want to hand the ball to somebody else and him give up Garrett's runs and take him out of a quality start and a win situation.''
Burhenn threw 120 pitches in a victory over Indiana last Sunday, and it was that outing that Beals and DeLucia thought about more than last night.
"I was not overly concerned about the pitch count,'' Beals said. "It was getting close.  It was the workload. He has done a lot for us down the stretch. The bottom line is Garrett has worked so hard. I've seen it for three years, the level of preparation that he puts in. He deserved the right to pitch himself out of the jam. He gave us everything he had in the sixth inning.''
Burhenn ended the drama and any hockey game going on inside Beals' stomach by striking out Dunn, O'Donnell and Leo Kaplan swinging.
His line was six innings pitched, five hits, one earned run allowed, one walk and 11 strikeouts. Of his 116 pitches, an astounding 75 were strikes.
"The curveball for strike one was good tonight,'' Burhenn said. "I tried to get some feel for the changeup, but it just kept getting away from me as the game went along. That is what it is. The defense and hits kept us in the game there. I tried to get ahead in the counts and use the fastball and slider to finish them off if it was necessary.''
Despite being a Cool Hand Luke, yes, he did get excited walking off the mound the final time.
In greeting him, Beals had a snappy comment.
"I told him in the dugout that if that doesn't fire you up, then get out of here,'' he said.
The coach of 27 years admitted to choking up talking about Burhenn during a post-game radio interview.
One has to wonder if he has been thinking about the draft.
"Nope,'' Burhenn said. "I don't think about it all during the season. I just want to finish strong and whatever happens, happens.''
Ohio State basically stole Burhenn (7-2, 4.00)  from Indiana and Purdue. He's from the Indianapolis suburban high school North Lawrence.
The Hoosiers were fresh from a College World Series appearance behind Kyle Schwarber and Purdue wasn't far removed from winning a Big Ten championship with present Cleveland Indians reliever Nick Wittgren.
"I really liked the coaching staff here,'' Burhenn said. "To come in here and have the role I've had, I didn't know I would do that. Ohio State and the coaches and teammates made it comfortable for me and I was able to grow here.''
Beals remembers the sales pitch well.
"I really liked the kid and we made sure he knew that,'' he said. "We made sure that we had a plan for how we were going to help him evolve and develop as a player. This place isn't hard to fall in love with, and we got him over on a visit. Garrett liked what we had to say.''
Ohio State received exceptional relief from Ethan Hammerberg, Patrick Murphy and TJ Brock. Each worked a scoreless inning with two strikeouts. Hammerberg did wriggle out of a jam of runners on second and third that he created. Brock got his ninth save.
The Buckeyes scored a run in the first on a mental misplay by Goosenberg at shortstop.
With two out and Mitchell Okuley on after a single and Dezenzo on via a walk, Brent Todys hit a ground ball directly at Goosenberg. For some reason, he got brain lock and took a long look at Okuley at third. By the time he realized there was no play at that base, his throw to first was too late to get Todys to end the inning.
Wildcats starter Hank Christie then hit Marcus Ernst with a pitch to force in a run.
Dezenzo led off the third with his third home run in two games, a shot to left on a 3-and-1 pitch.
In the sixth, Todys led off with a walk and went to third on a double to the wall in right-center by Ernst.
Bauer drove them both in with a single into the right field corner to make it 4-1.