The Greenville Green Wave were one hit away from a trip to the D-II state semifinals. Instead, the Lakewood Lancers staged an improbable comeback with plenty of offense of their own. When the dust cleared Lakewood scored a stunning 21-20 regional final victory on Saturday afternoon.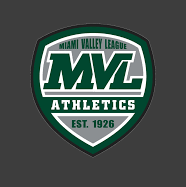 Mason, OH – If you weren't there you might not have believed it.
Heck, many of the roughly 300 spectators who witnessed it were still trying to figure out what just happened as they left the Division II regional championship softball game Saturday afternoon at Mason High School.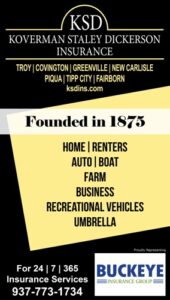 The final: Hebron Lakewood 21, Greenville 20 in eight innings.
If you sat on the left side of the bleachers it was the Miracle in Mason. If you sat on the right side it was the Mishap in Mason.
And it came down to this … the Greenville Green Wave were 120 feet away from a run-rule victory in the bottom of the fifth inning. With two outs the Greenville loaded the bases with three straight walks on 12 straight balls.
But the Lancers escaped the jam with an inning-ending – and though no one would have believed it at the time – game-saving grounder to the second baseman.
Lancers coach Jon Griffith greeted his defense with high-fives as the came into the dugout, telling the Lancers they gave themselves a chance by holding off the run rule. It sounded incredibly optimistic at the time.
"In that inning I was just like, let's just stay alive. I used all three pitchers and they were frustrated the entire time," Griffith said. "The kids were frustrated. For some reason they still had a little bit of hope. And a little bit of hope did us a lot of good today."
Still, Greenville led 15-7 with two Lakewood at-bats remaining. Six outs from a trip to the Division II state semifinals at Akron's Firestone Stadium.
That's when it all fell apart. Lakewood rallied for six singles, one double, three home runs and four walks the final three innings. Fourteen of the Lancers' 21 runs came in the final three innings, also aided by a hit batter and two errors.
"The kids did everything I asked them to do all year," Greenville coach Jerrod Newland said, noting he privately predicted a 6-4 victory. "Bottom line, we were one hit away from a walk-off run rule and nobody could get that hit. … When you blow a nine run lead and you're up 15-7 with six outs to go, it's tough to stomach."
Nine of the Lancers' runs were scored with two outs. Greenville scored five of its runs with two outs.
Greenville was playing in its 10th regional final since Newland took over the program in February of 2003. The Green Wave have won three of them – 2007, 2010, 2012.
"When 31-2 is not good enough," Newland said staring at the outfield scoreboard that read more like a Mega Millions lottery drawing than a high school softball linescore. "Two great programs. Two great teams. Unfortunately we're on the wrong end of the stick. It makes me sick. I don't know what to say."
The teams combined for: 41 runs … 34 hits … 24 walks … 9 home runs … 21 runners left on base … and 372 pitches. The nine homers (five by Lakewood and four by Greenville) tied the OHSAA state record for most in a game. The 37 hits (Lakewood 19, Greenville 15) tied for third. The 41 runs tied for ninth.
"It's like a Friday night football score, I guess," Newland said. "We were going for two at the end and didn't get it. … Bottom line is we laid an egg today and left something at Mason that we'll never have that opportunity again."
Greenville started the bottom of the eighth with Susie Blocher's home run (21-18). Singles by Skylar Fletcher and Bri Fellers and a walk to Savannah Leach loaded the bases with no outs.
Ashlyn Zimmer, who homered twice, reached on a run-scoring error (21-19) at shortstop, keeping the bases loaded.
After a strikeout, Kenna Jenkinson walked (21-20). The Lancers induced a pop up and strikeout for the stunning end.
"Ashlyn Zimmer steps up and hits a homer in the seventh to keep us going," Newland said. "Suzie Blocher leads off the eighth with a homer. We kept fighting and fighting. But if you told me we get off the bus and I'd have Nyesha (Wright) and (Alaina) Baughn up, bases loaded and one hit and we win? I'd said see you in Akron."
Blocher went 3-for-5 with four RBI. Baughn, Fletcher, Fellers, Leach, Zimmer and Jenkinson all had two hits. Zimmer had a game-high six RBI and Fellers and Leach both had two. Zimmer (2), Fellers and Blocher hit homers. Blocher also doubled.
Grace Shaffer started the game and entered late to finish it, too. She allowed 16 hits, 17 runs (16 earned), walked six and struck out four in 6.2 innings pitched. Hamm allowed three hits, four runs (three earned), struck out one and walked one in 1.1 innings.
In the middle of Lakewood's six-run inning in the top of the seventh, when the Green Wave were sensing things had slipped away, both Wright and Shaffer fought to keep their emotions in check as they wiped away tears. And in a display of leadership and support, Wright called time and jogged to the pitching circle for a moment with Shaffer. Wright and Shaffer are the lone seniors on the Green Wave roster.
As for the Lancers, they used three pitchers including starter Jenna Myers. And similar to Shaffer in Greenville's regional semifinal game on Thursday, Myers was called for a pair of illegal pitches in the first inning for striding too far past the edge of the rubber.
Mix in a tight strike zone that squeezed both pitchers – it was tight enough that Tropicana would have been proud to sponsor – and Myers struggled with her emotions early. She almost defiantly wiped off the dirt rubber with her own hand after the second illegal pitch so the umpire could see it better. And after several pitches she thought were strikes, Myers walked to the back of the circle and kicked the dirt in her best Earl Weaver impersonation.
She walked back to the dugout after the first inning with her arms stretched out saying, "I don't know what to do!"
"It's a travesty this game turned out to what it was," Griffith said. "Both pitchers were working with the smallest strike zone they've ever seen in their entire life. It's a shame a regional final had to be like that, especially against two historic programs like Greenville and us. But nothing but respect for Jerrod and everything he does over there.
"It's always an honor to take the field with Jerrod Newland. The Greenville fans are my absolute favorite in the state. Honestly."
Newland and Griffith first meet in the 2019 regional finals, a game won 11-6 by Lakewood.
"Whoever won this would have earned it. I have nothing but respect for Jerrod. I met him two years ago and I was a fan then. I tell you what, if I didn't live in Hebron and I lived in Greenville I'd be on his staff. I love those guys."