Despite the rotten weather and cold temps, Westerville Central's Justin Braun opened eyes by taking the 100, 200, and 400mm sprints at the Division I regional tract meet at Pickerington North, part of an impressive tease to next week's state track tournament.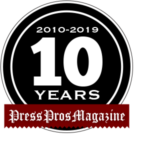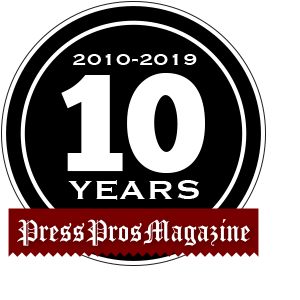 PICKERINGTON, Ohio – In theory, the Division I regional track meet is not so much about setting records or taking home gold medals, but simply advancing through a brutally competitive meat grinder to live another week.
Even so, this wind-chilled evening was a little bit special for three elite sprinters: Junior Justin Braun of Westerville Central and seniors Korbin Martino of Canal Winchester and Steven McElroy of host Pickerington North. The trio, ranked Nos. 1, 2 and 3 statewide in varying order, would go head-to-head for the first time in both the 200 and 400 meters.
"For sure, Korbin and I have been good friends for a long time and we talk about every other day," said Braun, who won the state 400 title as a freshman in 2019 for Thomas Worthington. He transferred to Central just before the outdoor season began. "We all lit it up indoors and Steven coming on the way he has only added to that fun. This was something we were all looking forward to."
On a night when fast times were secondary because of the unusual late-May weather conditions, Braun established himself as the man to beat in the state meet Friday and Saturday at Hilliard Darby. Braun posted dominant performances in winning the 100 (10.51 seconds), 200 (21.12) and 400 (46.73) races. His 400 time, while a shade under his U.S.-leading time of 46.40, eclipsed the six-year-old regional mark held by former Pickerington North and Ohio State standout Nick Gray. He narrowly missed Gray's 100 and 200 records.
"The 400 is my best race and I wish I had gone a little faster, but with the weather hopefully a little better, I'm shooting to get in the 45s," Braun said. "I know Korbin and Steven will be pushing me all the way. I'm planning to run and win all three sprints. That's been my goal since the beginning of the year. That's a hard triple to do at the state, but I'm up for it."
Some believe that Braun has a chance of lowering the 31-year-old respective state records of 20.47 and 45.59 held by legendary Chris Nelloms of Dayton Dunbar.
Martino, a Penn State signee, settled for second in the 400 (47.22) and fourth in the 200 (21.79).
"It's a little bit disappointing not to get any golds tonight, but everybody knows that the state is where the real racing is," he said. "I think the times are going to be a lot faster next week. It should be a lot of fun."
McElroy, a Cincinnati signee who came in ranked No. 1 in Ohio in the 200, took second in the 200 (21.22) and added a third in the 400 (48.97) before anchoring his 4×400 relay team to victory (3 minutes, 22.41 seconds).
With 68 points, Hilliard Darby surprised some by capturing the boys title. Pickerington North (57) and Canal Winchester (50) were next in the standings.
Darby got double wins from Sean Carney in the 1,600 (4:18.33) and 3,200 (9:28.29), Alex Smith in the high jump (6-3) and long jump (23-6½) Cameron McNeil in the shot put (53-6) and discus (151-0).
"We don't have a lot of depth, but our heavy hitters came through," Darby coach Matt Fox said. "We knew we had a chance to do well in the field, and when we came through those clean, we put it in Sean's hands to do the rest."
Carney rallied with strong kicks to win both distance races. The Ohio State signee likely will focus solely on the 3,200, where has run just under nine minutes, at state.
"The 1,600 was a little tough, but coach said he was counting on all of us for team points, so I let it loose," he said. "The 3,200 was a lot closer than I expected it be, but it came down to a sprint and I thought I had a little bit of an advantage there. Honestly, winning the team title wasn't something we expected coming in to the meet. We didn't even win our league. But things just went our way tonight."
Led by double winners Alyssa Shope and Camden Bentley, Gahanna won its sixth straight girls regional title with 84 points. Watterson was runner-up with 68.
"This is maybe the most enjoyable one I've won because of everything we've overcome with COVID and other adversity," Gahanna coach Roger Whittaker said.
Shope won the 1,600 (5:01.94) and 3,200 (10:57.65) and Bentley took the 100 hurdles (13.66) and 300 hurdles (43.77). Bentley smashed a seven-year-old regional record in the 100 hurdles, missing the 21-year-old state mark by Dalanda Jackson of Shaker Heights by two-hundreths of a second.
"I kind of wanted to get the regional record, but I didn't actually know what it was until coach told me afterwards," said Bentley, adding that she occasionally trained during the lost 2020 season with Marissa Saunders of Westerville South, who took runner-up in both races. They had competed in gymnastics together and since have transferred their rivalry to the track.
Shope said she overcame not only the chilly conditions but a bout with allergies.
"I just went in hoping to do my best today and qualify to the state in both events," she said. "I wasn't altogether confident I would win either race, but I got a lot of encouragement through my family and faith."
By dominating the sprints and relays, Watterson turned in a sensational runner-up finish. Anna Kessler won the 100 (11.77), took second in the 200 (25.29) and ran on the first-place 400 (48.72) and 800 (1:41.95) relays. The Eagles also won the 1,600 relay (4:02.38).
Lindsay Stull of Hilliard Davidson won the 800 (2:13.49) and anchored the 4×800 relay (9:12.11) to victory.