The Buckeyes' junior shortstop didn't let strong wind, cold and rain affect him in going 3-for-5, with six runs batted in during a wild 13-10 victory over Northwestern.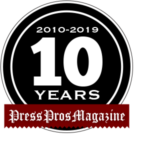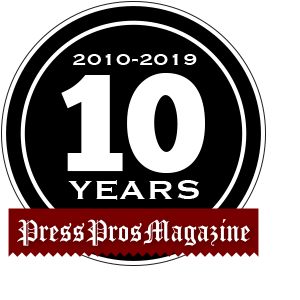 Columbus – The wind was blowing in so hard from center field that the America flag might as well have been flying on the mast of a ship that was pitching wildly about in the North Atlantic in January.
It was so difficult to gauge the flight of the baseball that Ohio State center fielder Kade Kern took several steps back on a ball only to run full bore for a good 90 feet to make the catch.
Any pop-up hit above the light stanchions had fielders in an I've-got-it, I've-got-it and then oh-no-I-might-not-have-it kind of panic attack.
Northwestern right fielder Ethan O'Donnell, a freshman, threw up his arms in not being able to pick up a fly ball. Luckily for him, it landed about 15 feet in foul territory.
The conditions were that brutal.
Then there was Buckeyes junior shortstop Zach Dezenzo. The man from Alliance in northeastern Ohio, where it's summer for maybe eight weeks a year, did wear long sleeves, but looked as if he was in his element.
Dezenzo helped his ballclub overcome a five-run deficit by hitting a three-run homer in the fourth inning and another three-run job in the eighth in a 13-10 victory over Northwestern on Friday night at Bill Davis Stadium.
The temperature was in the mid-50s at the first pitch, but quickly deteriorated to the point where it was raining and 48 degrees with a wind chill of 44 in the seventh.
"It wasn't like anything we've ever seen here in May,'' Dezenzo said. "I think we were prepared for it being from the Midwest in Ohio. We had a handle on those conditions, but they got worse as the game went along. We just stuck through it and kept battling and kept competing.''
The athletic department said that more than 400 tickets were sold, but 183 only heads were counted.
Could you blame them for being a no-show if they weren't proud parents?
There won't be any NCAA tournament for Ohio State (21-19), but these "pride'' games are part of your record forever and ever, and the players went about their business thinking that way.
The victory assured the team of at least a break-even record. There was a fourth game penciled in as a make-up for both teams, but it won't be played with neither being in the post-season mix.
"It was exactly what I was most proud of from my guys,'' coach Greg Beals said. "It hasn't been the season we expected and tonight certainly didn't start the way we expected. Our cry the whole week was to keep grinding and keep player development going and to keep preparing and doing all the things that make up our backbone. We were ready to go tonight. I'm really proud of the overall character and the ability to stay in the ballgame.''
Northwestern (14-20) scored five runs in the first inning when Ohio State starter Seth Lonsway could not find the strike zone in walking three on full counts, hitting a batter and allowing a three-run, opposite-field homer to right to David Dunn.
A two-run homer to right by catcher Archer Brookman in a four-run third for the Buckeyes signaled that it was ballgame on.
The Wildcats got two runs in the fourth on one hit, but it was Dezenzo time in the bottom of the inning.
Caden Kaiser beat out an infield hit leading off and Brookman followed with a walk. After a ground out, Dezenzo made it 7-7 with a bomb of a shot to center into the wind on a 0-and-1 pitch.
"I guess I hit it hard enough to get it out through the wind,'' he said. "I was thankful to get that one to get out. It was a little relief.''
In the fifth, second baseman Colton Bauer drove in a run with a double to the wall in left and Brookman another with a single to left to make it 9-7.
Then out went the lights on Northwestern in the seventh on a sacrifice fly by Kaiser and a three-run homer by Dezenzo to right-center on a 2-and-2 pitch.
To the average fan, it might look like Dezenzo swings late on almost every pitch. But he has been a "back side'' hitter by design working with father Steve since he was old enough to swing a bat.
One of his favorite players was New York Yankees shortstop Derek Jeter, and there was no finer batsman when it came to going the other way to right-center and right with power.
"That was my dad,'' Dezenzo said. "Growing up and playing t-ball and coach pitch and through my teenage years, he helped me develop that back side, inside-out swing. I liked Derek Jeter growing up. He was able to stay inside the ball.''
The big night raised his batting average to .296 and his home run and runs batted in totals to eight and 30, respectively.
Major League Baseball scouts have been watching Ohio State games by the dozen this spring and it's a good bet that Dezenzo gets drafted high enough and receives a suitable enough signing bonus to leave before his senior season.
"I'm eligible this year and it has been a goal of mine and hopefully it's becoming a reality in the next couple of months,'' he said. "It has been taking it day by day and game by game and attacking my work. I hope to be picked up in July, but if it doesn't happen, it doesn't happen. I still have a few more years of eligibility here.''
The key for Dezenzo's success moving forward, Beals said, is for him to play loose.
Dezenzo is a perfectionist – he is majoring in exploratory studies and has interest in physical therapy – and sometimes carries invisible weight on his shoulders.
"When Z is calm and trusting in himself, he is an outstanding baseball player,'' Beals said. "Zach takes himself very seriously, he cares a ton, he works a lot and sometimes he puts too much pressure on himself. When he prepares, he needs to trust that. It's a matter of him staying in the right frame of mind, and he was certainly that tonight.''
Getting into the correct frame of mind had to be difficult last night, especially playing for a team that is playing out the string. Dezenzo said it was about respect for the game, his coaches and teammates.
"We understand where we're at and what's going on,'' he said. "It's all about going out there and competing, having fun and cherishing every moment we have left. We have a great group of seniors and it's about taking advantage of all the chances we have left.''