As they embark on the final weekend of the 2021 season, the Buckeyes as a group try to finish with a smiling reminder…that baseball giveth, and baseball taketh away.  While senior Conner Pohl has one last shot at making a case for himself in next month's MLB draft.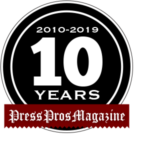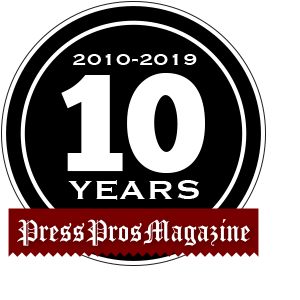 This weekend, of course, is the final weekend of the 2021 Big Ten baseball season.  The Buckeyes. at 20-19, had hoped for more.
Things looked on track in March, after taking three of four from Illinois in the year's opening series, never suspecting the inconsistencies to come in a baseball template fraught with inconsistencies.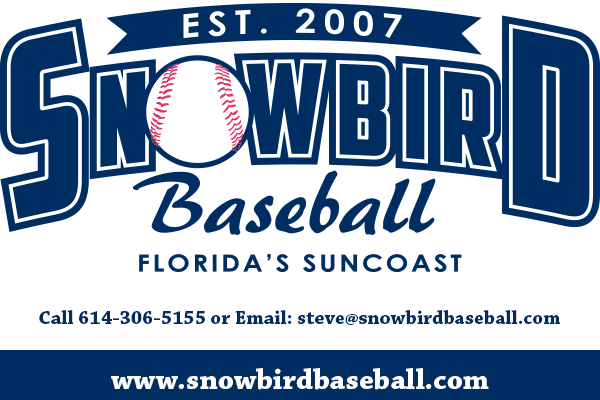 Extra buses.  Separate meals.  Team meetings by zoom.  And as the season progressed, the realization of lowered expectations – hard to swallow for a team about which so much had been expected.
They weren't alone.
A talented Illinois currently sits seventh in the Big Ten, one notch below the Buckeyes.
Injury-plagued Michigan State comes in at tenth, at 17-24.
And Minnesota, projected in the league's top five by some in February, is 5-29 with three games remaining, and inexplicable.
On the flip,  Nebraska was expected to be good, but no one saw them on top at the end, three games ahead of both Indiana and Michigan.
Maryland was rumored to be talented – a hitting team – but no one expected their pitching to jump them to a tie for second place with Michigan, at 26-15.
As a program, regardless of what happens in the final three games with Northwestern, it's time to reassess for the future.
But on an individual basis, the future could well be determined in those final three games for senior captain, Conner Pohl.
A five-year member of the program, Pohl has his degree and came back to play for a final season because…."I get to be back here now with this group of guys for one more year,"  he said last fall.  "There's nothing wrong with coming back to this great university."
And, for the fact of that dream that sustains every draftable college baseball player.
"I knew I had to come back and do better, and I expected that [relative to the draft],"  he added.  ""It's every kid's dream to play [professionally], but I can't think about that.  If it happens it'll happen.  If I go out and do the things I know I can do it will happen."
Preparing for the major league draft is not like planning for a career in engineering.  There's no course you can take, you just have to play, produce, and make someone see you as a prospect.  It didn't start that way in March.
He got off to a slow start.  At one point after three weeks he had five hits (.185), and four of them home runs.  Like the team itself, his was a world of inconsistencies – on top of the world from the four-game sweep of Indiana in April.  And a week later in Michigan, he was hitting barely .200 as they were outscored 27-14.
"It wasn't the way we had designed it for him,"  said Greg Beals this week.  "Here's a kid that had made a commitment to come back and pursue his passion, then have his senior season cut short the way it was.  He got off to a slow start, and when that happens it's natural to try and do too much.  You have some tough at bats and suddenly the numbers are below the line.  You start to press.  And it just took a little time for him to settle back in, regain the confidence, and have things start to brew back up."
It wasn't for a lack of work.  He's always worked, from the day he left Arcanum High School and made his commitment to be a Buckeye – as a walk-on.
"He knew it would be tough when he went over there,"  says his high school coach Randy Baker.   "And he worked his butt off to get to where he is."
Beals knows the same Conner Pohl.
"The one thing that Conner has done since the season has begun is continue to work, along with his ability to adapt – to hit the ball the other way during that stretch.   And when he's willing to hit the ball to left center he's 'hitting'.  He's not just swinging for power.  He's got really good hands, and I'll always believe that his strength as a hitter is his ability to hit to all fields.  When he trusts those hands he gets hits, and the power comes naturally."
To wit, from that April 9th weekend in Michigan to the present, he's turned things around to hit .365 over a seventeen game span, raising his season's average to .268 this weekend, while hitting 13 home runs (leads team) and driving in 35 runs (leads team).
So what are his chances to play at the next level?  Like everything else the major league draft is different this year, scheduled for July 11-13, and shortened to just 20 rounds.  The Pittsburgh Pirates have the first pick.
"We're really hopeful that someone gives him a chance," says Beals, who knows the ropes after 27 seasons of coaching and three years of playing as a catcher in the Mets organization, drafted out of Kent State University.
"Conner's done the work, and a lot of it is out of his hands now.  We've got three more games and hopefully he has a strong weekend – a good finale to his career at Ohio State University.  He's shown he can hit, he shown some power, and he's a very good defender – I mean, a very good defender.  We're very hopeful, and we're going to be soliciting for someone to give him a chance."
When we spoke with him last summer, before returning to campus, he smiled at the suggestion of what it would mean to small-town Arcanum.
"Oh, it would be a big thing back home,"  Conner smiled.
It would be a REALLY big thing.